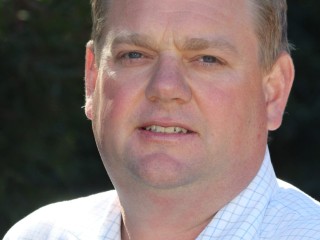 Domestically we need rain to give the big thirsty winter crops a drink and also to get the new crop sorghum planting underway.
Overnight international grain markets were sold off, leaving bullish sentiment in short supply globally due to a variety of factors.
Hedge funds are taking profits and selling out their ownership which is keeping consumers and traders guessing on which way futures could move to next, while the upwards movement in the Australian Dollar is also making our grain less competitive in the international markets.
In Australia, with forecasts of crop saving rain looking less likely to eventuate as the week progresses, yield forecasts are dwindling by the day. Crops in many places are in critical need of more moisture if they are to sustain their productive capacity through to harvest.
Queensland, in most parts, definitely needs rain in the next fortnight but overall the crop is holding up so far. All crops will start to lose yield going forward without rain in next seven to 10 days.
More concerning are areas in central and western NSW which need at least 30mm now, as the later plant is struggling with the dry conditions. The cold, frosts and winds have sucked the guts out of the crop.
Crops around Moree and Walgett are holding up but need a drink by next week. One grower said today, "It could be the difference from 20 bags down to 8 bags" if he doesn't receive some rain this week.
Southern NSW is in pretty good shape.
Western Victoria into South Australian also needs a drink and the 10-day forecast currently looks promising for them.
WA has concerns but some of the southern parts have had some rain.
ABARES this week pegged the new crop wheat production at 22Mmt, which is down 7Mmt from last year's "bin-buster", and currently looks optimistic unless we get rain now.
We could easily end up with a sub 20Mmt production year if the spring weather continues to be warm and dry.
It could be a cruel finish to a wet start.
All market participants globally have a keen eye on the Aussie 10-day forecast and the predicted rain for next week.
Locally grain markets have slowed this week mainly due to a lack of grower selling.
Feed wheat delivered downs for September is trading at $290 m/t and new crop January 13 delivered downs at $298. Barley delivered downs September $267 and new crop January $270.
Sorghum delivered downs September is trading at $247 and new crop sorghum for March 2013 delivered downs $244. Liverpool Plains wheat traded at $283 and sorghum delivered Newcastle at $262.
Prices quoted in this column are of an indicative nature only to illustrate trends and do not represent a definitive buy or sell price at a given point in time. For specific prices for your region contact the author at luke@robinsongrain.com.au or (07) 4659 0755 or twitter @lukergtgrain