A BIG $50/tonne price spread has emerged in feed grain markets between Queensland and southern growing regions, but will it impact on feeder cattle movements as lotfeeders desperate for livestock seek to use competitive advantage?
While compiling Monday's regular grainfed trading budget, we saw some sizeable differences in pricing for feed wheat and barley between Queensland's Darling Downs and Victorian/southern NSW growing regions.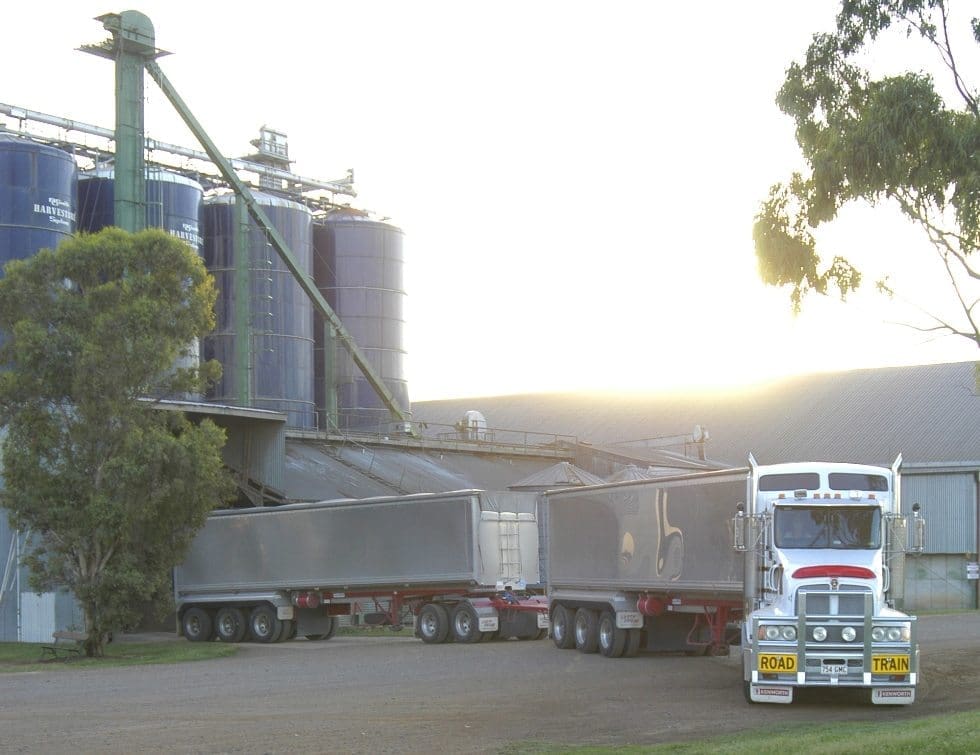 One source yesterday quoted February wheat ex Darling Downs at $228-$230/t, while Hanwood (Central Riverina) prices for FSW were $160-$170/t, and Tamworth and Goulburn $190/t.
Riverina barley was quoted at $135/t on farm, or $150 in the silo, Liverpool Plains barley around $180/t while Toowoomba barley was around $200/t.
"Queensland is easily the dearest wheat in Australia right now," one grain trader with strong business connections with lotfeeders said.
"Queensland is easily the dearest wheat in Australia right now"
The sheer abundance of the southern harvest is the main driver of the price spread, sources said.
One market participant suggested the contrast in pricing for feed wheat currently could easily be worth $30-$40/tonne in feedlot ration cost, between many NSW/Victorian feedlots and those in southern Queensland.
However the typical $50/t regional price difference in grain price is unlikely to see southern feedgrain heading north to Downs feedyards, because freight in many cases was still closer to $85-$100/tonne.
Cost-of-gain in all Australian feedlots has trended downwards since the most recent harvest started, and was quoted for a typical Darling Downs yard yesterday at 215c/kg. That's amongst the lowest figures recorded since 2012. Cost-of-gain is critically important to lotfeeding performance, and has descended gradually since reaching a record high of 280c/kg in June 2015 (see graph below).
Grain being 65pc of the typical feedlot ration means it has a sizeable bearing on feedlot ration costs. That means a $50/t difference in grain between the Riverina and the Darling Downs on grain represents a ration price difference of $32/tonne – all other commodities being equal. Multiply that by 1.5 tonnes for typical consumption by a beast over a 100-day short-fed program, and it represents a 14c/kg impact on the feedlot breakeven.
That suggests a comparable southern Australian feedlot currently has a COG of about 200c/kg.
Southern advantage in meatworks grid prices
Added to that, there's currently a substantial price advantage evident in forward price grid offers for 100-day grainfed steers in southern Australia, over processor quotes in Queensland.  That potentially makes a lotfeeding proposition look a lot more attractive in southern areas than Queensland at present.
Grid offers for 100-day cattle in southern Australia seen yesterday were between 590-600c/kg dressed weight, versus 565-570c in Queensland. That's worth around $90 a head to the vendor, which when added to the COG advantage, adds up to a lot of value.
Despite all this, Downs-based grainfed beef supply chain manager James Maclean, from Allied Beef, said he doubted the current competitive advantage in grain price would be enough to 'pull' more northern feeder cattle south for lotfeeding.
"Freight cost would probably rule that out, despite the advantages southern yards currently appear to enjoy," he said. "But it potentially makes southern operators more competitive for feeder cattle, especially through areas like Central NSW which can go either way."
Some of the largest yards in southern Australia are operated by JBS and Teys Australia, which also operate yards in Queensland. Some suspect that may stop them 'predating' cattle for southern yards, that they need to supply their northern operations.