The looming likelihood of a significant shortage of heavy feeder steers suitable for 100-day grainfeeding programs is seeing a strong trend towards backgrounding programs occurring this winter.
Last summer's drought has left many feeder cattle in Queensland and NSW well short of ideal starting weights for feedlots, and there is now wide expectation that heavy feeders are going to be particularly hard to come by, and potentially pricey, come springtime.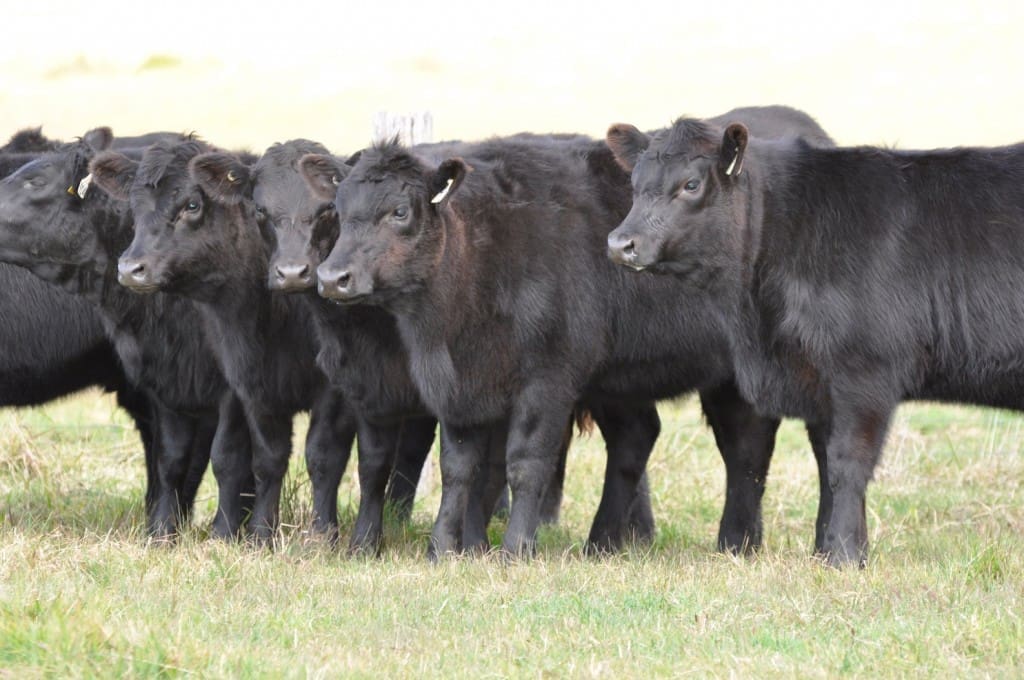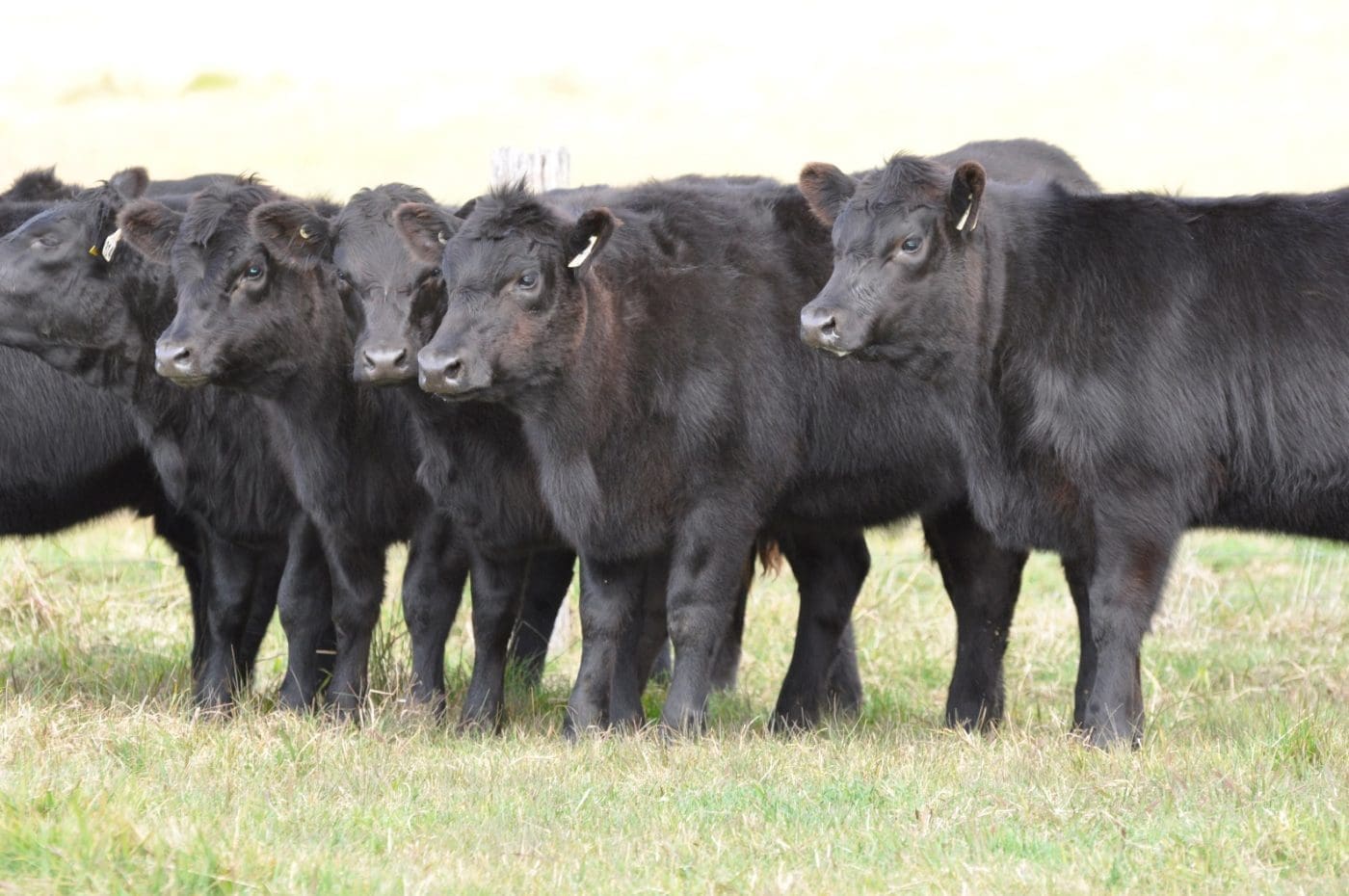 The answer for many lotfeeders and supply chain managers this year has been to initiate or expand their backgrounding programs, using lighter bought cattle purchased over the past few months, for induction later in the year at heavier weights.
Australian Lot Feeders Association president Don Mackay said everyone was recognising that supply of good feeder-weight cattle through the back half of winter and spring would be 'somewhat challenging' this year.
"Those heavy export-type feeder cattle are now pretty hard to get, and prices for those cattle remain reasonably strong," Mr Mackay said.
"Some of the producers Rangers Valley buys feeder steers from at this time of the year are showing steer weights 70 to 100kg lighter than they would normally be, because of the impact of the drought over the past 12 months," he said.
Lotfeeders weren't likely to feed-on those underweight cattle beyond their 100-day requirement, given current high grain prices, so backgrounding of additional light cattle to try to get them up to starting weights later in the year was becoming increasingly common.
In Rangers Valley's case, it has about 6000 additional light steers out on contract backgrounding programs with producers, mostly across the New England area, but also further afield, for feedlot entry heading into spring.
Supply chain manager James Maclean, from Allied Beef, suggests pricing for feeder cattle currently reflects the supply outlook.
In northern NSW and Queensland, particularly, historical pricing trends were being reversed this year, with heavy steers worth more on a cents per kilo basis than lighter feeders. Typically, lighter feeders in this region are currently making around 180c/kg, while heavier feeders suited to export programs, as illustrated in our most recent feedlot breakeven report (click here) are currently around 190c/kg.
If there is any widespread rain in coming months, there's no reason why feeder prices might not go to 220c/kg, very quickly.
In areas further south, however, the 'price window' to buy lighter cattle at cheaper prices to background for future feedlot placement at export weights may have now closed. The excellent autumn and early winter conditions in southern Australia means prices for those lighter cattle have now risen substantially, relative to heavier feeders, due to restocker demand.
It's for this reason that a considerable number of large NSW/Qld feedlots have been active, buying lighter feeders, to grow out to the required 400-500kg liveweight range for induction later in the year.
The increased emphasis on backgrounding this year is also providing associated benefits of pre-conditioning and in some cases, bunk-training, before feedlot entry, which inevitably lifts performance.
Inquiries made by Beef Central this week suggest backgrounding programs range from leased or contracted grass paddocks (sometimes with access to self-feeders), to oats crops, and roughage-based rations fed in a feedlot environment. As discussed in this report yesterday, silage is also playing a role.
The common thought process among those export-oriented feedlots adopting the strategy is that it is providing a hedge against potentially higher feeder prices, and short supply in the back half of the year.
Here's a few more examples of what's going on.
Dalby's 30,000 head Grassdale feedlot confirmed it has extensive backgrounding programs in place this year. Operations manager Scott McDouall said his business had taken a multi-faceted approach, rather than using just one option. Mort & Co is putting some cattle out itself into backgrounding, either internally, or externally, mostly on crop or grass. There were also some joint-venture deals in place, using the business's large private client network.
"They will be cattle to grow out to enter the feedlot later in the year (around September/October) mostly 300-350kg, for feedlot entry in the low-to-mid 400s," Mr McDouall said.
While Grassdale had the flexibility of backgrounding on bunks adjacent to the feedlot, it was choosing not to use this option at the moment, for cost-of-gain reasons, he said.
The manager of another large southern downs feedlot, who asked not to be identified, said his feedlot was doing a lot more background program work this year, especially in the last month or two.
"We're buying a bit of insurance, because most people see heavy feeders as being very hard to come by, heading into spring," he said.
Most of the bought cattle had been despatched to dedicated backgrounding properties, using grass and crop paddocks, in northern NSW and western Darling Downs, to typically put on 60-100kg liveweight. Most were around 380kg at purchase, to go into the feedlot around 450kg.
"Nothing's really followed the rules this year, season wise, or price wise," he said.