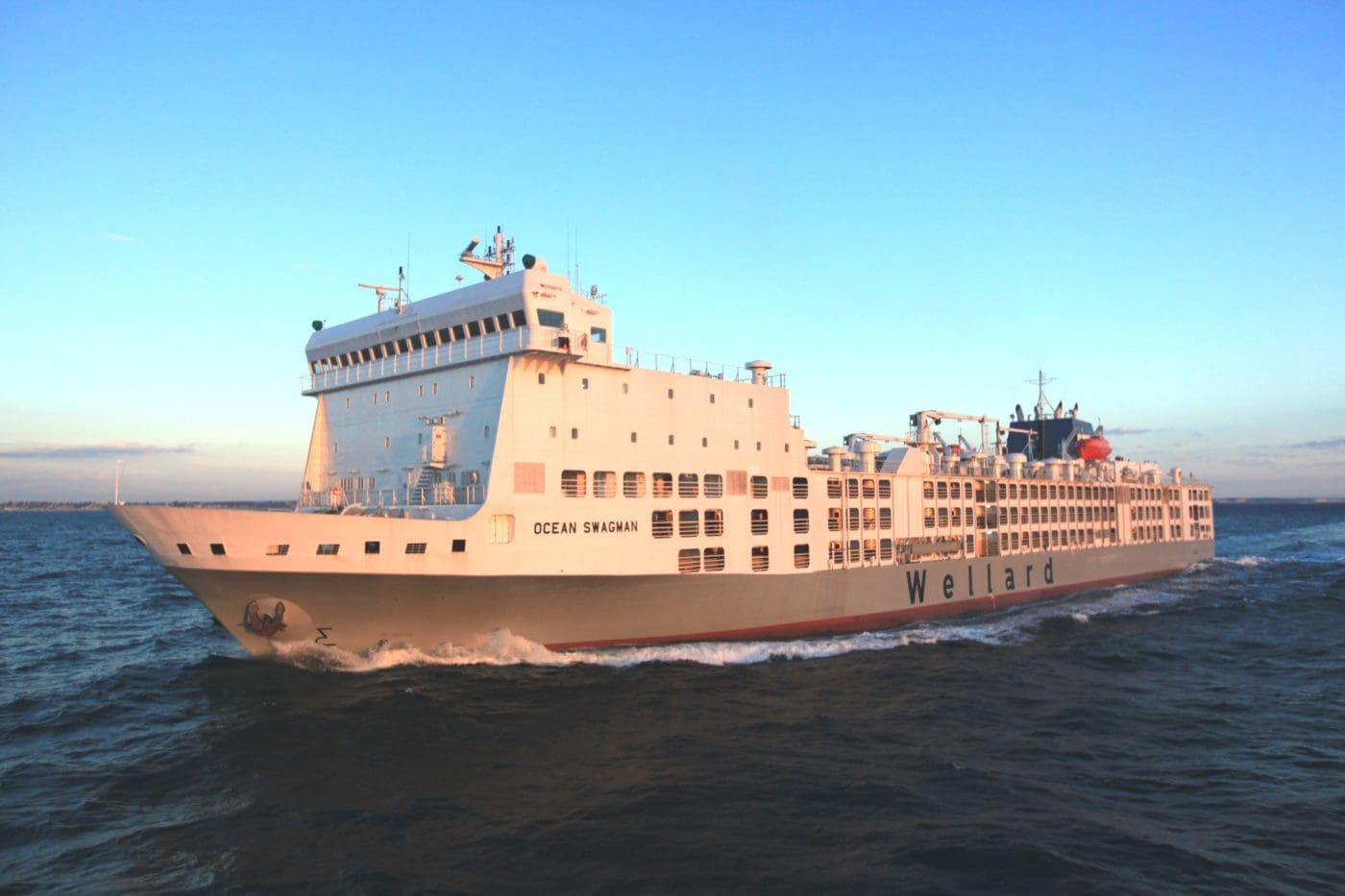 Australia's largest livestock exporter Wellard Rural Exports has debuted on the Australian Securities Exchange.
Wellard Limited (WLD) shares commenced trading at midday yesterday. After falling by 5% in initial trading, the shares recovered to close at the company's offer price at $1.39.
In this morning's trading the shares had risen by 4c to $1.43 by the time of publishing at lunchtime today.
The Fremantle-based company has undertaken the listing to fund an expansion to help it to take advantage of the strong demand growth outlook for red meat, particularly in South East Asia.
The listing raised about $300 million, which is expected to fund the construction of two new pre-export quarantine facilities in Darwin and Townsville, new ship construction, feedlots and abattoir in China and other potential assets.
There has been speculation in the media, unconfirmed by the company, that Wellard is also considering the purchase of cattle stations in northern Australia.
Wellard CEO and major shareholder Mauro Balzarini said listing on the ASX was "a proud day for the company and an historic day for the industry".
"It is an important day for our family, and on such an occasion one needs to think of the people who have contributed to this success, particularly my wife and children, my father who initiated all of this decades ago in Italy and all of the Wellard team who have worked so hard with me during our 36 years of operating in Australia. Wellard's strong values have always been paramount to our success, and this will continue to be the case in the future." Mr Balzarini said in a company statement.
"It is particularly pleasing to see Australian investors supporting the Australian agriculture sector, and a company that plays such an important role providing offshore markets for livestock producers, allowing them to get the best value for their hard work and investment. Australia has an enormous opportunity to serve these export markets, particularly in Asia.
"We are very focused on delivering on our stated growth strategies, which include further expansion of our logistics capabilities, working with partners in Asia to develop downstream facilities and strengthening our livestock sourcing through strong engagement with both Australian and offshore producers."
A company which is controlled by Mr Balzarini owns approximately 36.6% of Wellard, and other management own a further 3.4%.
Wellard describes itself as "integrated agribusiness connecting primary producers of cattle, sheep and other livestock to customers globally through a vertically integrated supply chain."
Wellard exported approximately 27% of all Australian cattle exports in 2014-15. It owns four live export vessels and has another two under construction in China and Croatia which will take its total fleet to six. It also owns export-accredited abattoirs and farmland in Western Australia.
In September it announced a 50-50 joint venture with Fulida, one of China's largest non state-owned companies to design and build feedlots and an abattoir in China.
Mr Balzarini expressed confidence in comments to media yesterday that the market would realise the opportunities for Wellard as it took advantage of being the largest cattle exporter in Australia.
He said the company also exports cattle from other countries including Brazil and Uruguay, but Australia remained its dominant sourcing market, accounting for 85pc of its cattle exports, shipped primarily from the ports of Darwin, Townsville, Fremantle and Broome.
Ahead of the launch, Mr Balzarini said the IPO was designed to raise funds to expand its land and maritime logistics capacity, partner with customers in Asia in downstream facilities, secure sourcing of livestock via strong engagement with suppliers and continue to develop our global supply of livestock.