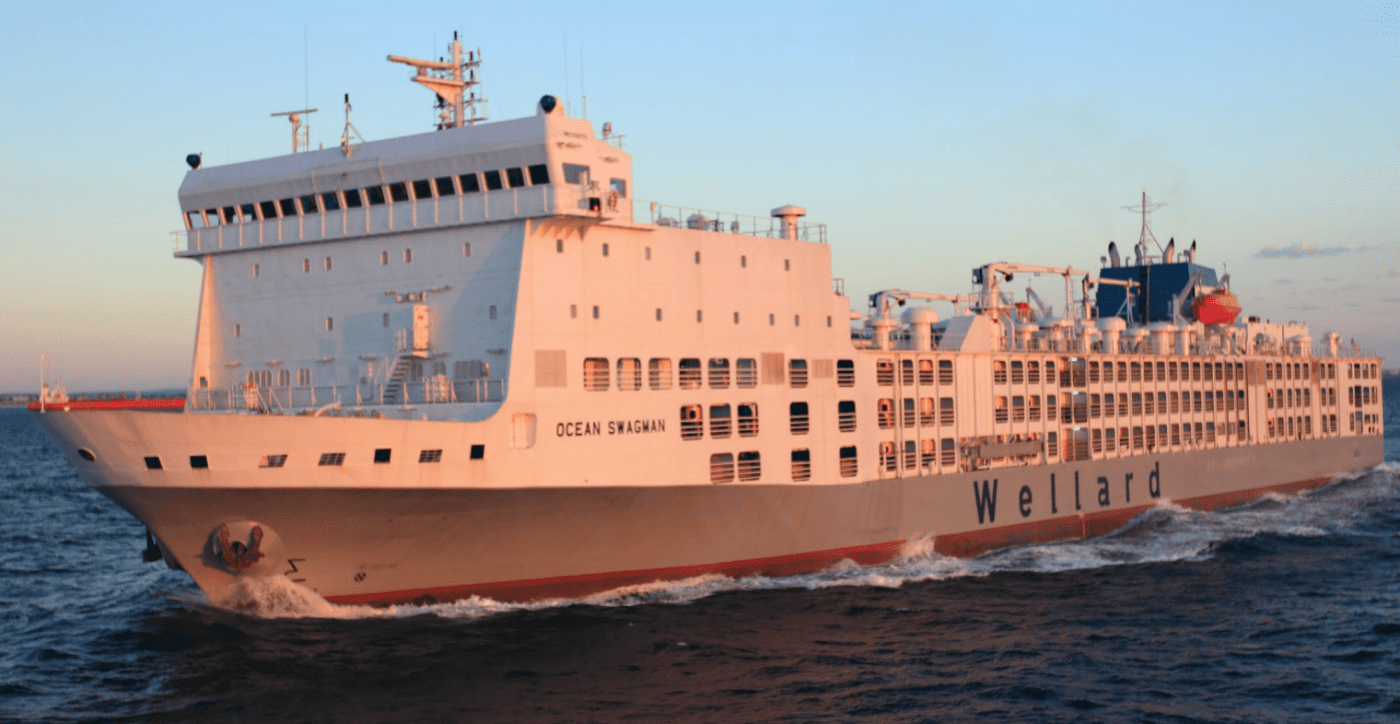 WELLARD Limited's plans to sell its livestock carrier the MV Ocean Swagman to a subsidiary of major shareholder Heytesbury Holdings Company Pty now appears to be a done deal, after shareholders voted in favour of the sale and leaseback deal.
At a general meeting last Friday Wellard Ltd shareholders were invited to vote on whether to approve the sale of the Swagman to Heytesbury Singapore Pte Ltd, a wholly owned subsidiary of Heytesbury Holding Company Pty Ltd, for US $22 million (AUD $32m).
The Wellard board recommended unanimously in favour of the deal while Deloitte Corporate Finance in an independent experts' report offered its opinion that the proposed transaction was "not fair but reasonable" for Wellard shareholders.
Last Friday's vote resulted in 73.40 percent of votes cast in person or by proxy in favour of the resolution, and 26.64 percent against.
Shareholder approval was required for the sale and leaseback deal to proceed, as the buyer was a major shareholder and therefore a related party.
The vote was the final condition of the sale process so, barring any unforseen outcomes, the sale of the Swagman to Heytesbury will now proceed.
Heytesbury took a substantial shareholding in Wellard in March 2017 as outlined in this earlier article.