All exports of livestock by sea from New Zealand will cease in just over six months' time, following the passage of a bill through the national Parliament yesterday.
The passing of the Animal Welfare Amendment Bill means livestock exports from NZ will stop on 30 April 2023.
It confirms an earlier decision passed in April 2021.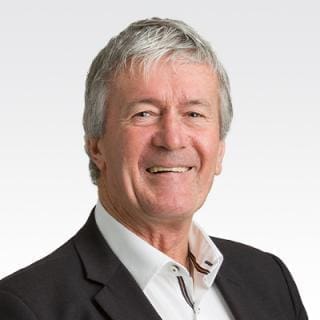 NZ Minister of Agriculture Damien O'Connor (left) said the passing of a Bill will "protect New Zealand's reputation for world-leading animal welfare standards".
"The future-proofs our economic security amid increasing consumer scrutiny across the board on production practices," Damien O'Connor said.
The NZ Government started a review of the livestock export trade in 2019, which it said was in response to concerns the trade could be a risk to New Zealand's reputation.
"The objective of that review was to provide New Zealanders an opportunity to reflect on how we can improve the welfare of livestock being exported," Mr O'Connor said.
"Our primary sector exports hit a record $53 billion last year, delivering us economic security. That result is built on our hard-earned reputation and this is something we want to protect.
"I acknowledge the valuable input from written and oral submitters during the Review and Select Committee process, and the considerable support the Bill received from the public.
"New Zealand's remoteness means animals are at sea for extended periods, heightening their susceptibility to heat stress and other welfare-associated risks.
"Those involved in the trade have made improvements over recent years, but despite any regulatory measures we could put in place, the voyage times and the journey through the tropics to the northern hemisphere markets will always impose challenges," Mr O'Connor said.
Govt ban 'cancellation over collaboration'
Opposition National Party animal welfare spokesperson Nicola Grigg said the Labour Government had ignored constructive and collaborative proposals, and its decision would cost export cattle breeders up to $116,000 per year.
A future National Government would review the law change, she pledged.
"Despite National's opposition, Parliament has today passed the Animal Welfare Amendment Bill into law, banning the export of live animals by sea from April next year.
"As New Zealanders grapple with a cost of living crisis made worse by the Labour Government, today's decision signals more economic pain for farmers and consumers.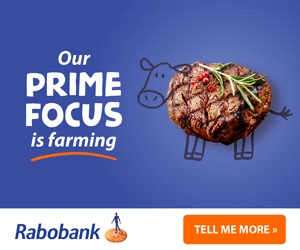 "An Infometrics Economic Impact Report says this ban will reduce New Zealand's gross domestic product by $472 million and cost export cattle breeders between $49,000 and $116,000 per farm, every year.
"The Government failed to carry out its own robust economic analysis, nor did it consider any of the proposed amendments the National Party put forward.
"This ban follows the tragic sinking of the stock ship Gulf Livestock 1 in 2019, in which two New Zealanders died. National acknowledges the lives lost in this accident and expresses its deepest sympathies to the families impacted. However, it was a tragic maritime disaster, and this response is as disproportionate as it is ideological.
"Rather than an outright ban on live exports, the Government should legislate for a 'gold standard' programme that would set world-leading compliance standards like built-for-purpose ships, maximum stocking densities, vet and stock handler training, more robust reporting, exporter licensing and an importer quality assurance programme.
"The National Party has consistently proposed amendments for the Government to consider. We suggested empowering the Director-General of the Ministry for Primary Industries to review whether standards could be applied that would ensure the animals' physical and behavioural needs are met on board vessels.
"Instead of looking for constructive and collaborative solutions, the Government has opted for an outright ban, at the expense of Kiwi livelihoods.
"National would work with the industry and our trading partners to ensure our exporters set the standard for other countries to follow."
Gulf Livestock 1 tragedy "highlighted the real risks"
NZ Ag Minister Damian O'Connor said the tragic sinking of the Gulf Livestock 1 "highlighted the real risks".
"The National Animal Welfare Advisory Committee supported the ban. There are different opinions on its long-term value among farmers, how it effects New Zealand's commitment to animal welfare, and our image in the eyes of international consumers," Damien O'Connor said.
"The impacts on export flow will be small in the context of total primary sector exports. Live exports by sea represented approximately 0.6 percent of primary sector exports last year.
"However, I do acknowledge the small number who are directly affected by these changes. The two-year transition period has allowed those impacted by the ban sufficient time to adjust their business models and supply chains to account for the removal of the trade.
"Having said that our commitment to these high standards has already shown its value where animal welfare discussions have been brought up in Free Trade Agreement negotiations with the United Kingdom and the European Union. This Bill reinforces and builds on New Zealand's reputation as a safe and ethical producer of high-quality food products.
"It protects the reputation of not just our farmers now but, the farmers of the future who want to commit to livestock farming assured that we are the best managers of animal welfare and producers of ethical animal protein for the world," he said.
Ban "ignores the facts"
ACT New Zealand Party primary industries spokesperson Mark Cameron was also critical of the Labour Government vote to ban live exports, saying it had ignored official advice not to take that path.
"The Regulatory Impact Statement from the Ministry for Primary Industries (MPI) shows the ban would hurt our rural communities economically, damage New Zealand's reputation internationally, be yet another slap in the face for rural communities following a raft of new regulations and that the practice should have been allowed to continue with careful management.
The advice from MPI says "Live animal exports provide a boost to New Zealand's economy, rural communities…Any move to prohibit the export of livestock would cause an economic loss to these groups and make recovery from COVID-19 more difficult in the rural communities where livestock exports provide an additional source of income. For some individual businesses that impact is likely to be significant."
It goes on to say "MPI's view is that reputational impacts are real, but difficult to quantify…These risks should be taken seriously but can be managed through enhancing the regulatory framework."
"Acknowledging this advice from MPI officials, alongside the Mike Heron QC report and submissions to Select Committee, it was obvious the best course of action to ensure animal welfare standards were upheld and this revenue wasn't lost was to continue the trade under an improved regulatory 'Gold Standard'.
"But as usual with this Government when ideology collides with logic it's normally the former that wins, in this case it will be farmers that bear the consequences.
"The value of New Zealand's livestock exports was $261.5 million for the year ending December 2020, can we really afford to throw that away for no reason?
"Despite the overwhelming evidence that the ban was a bad idea, Damien O'Connor has pushed ahead. Farmers kept the economy going through Covid. All it gets in return from Labour are policies that punish them."
‍