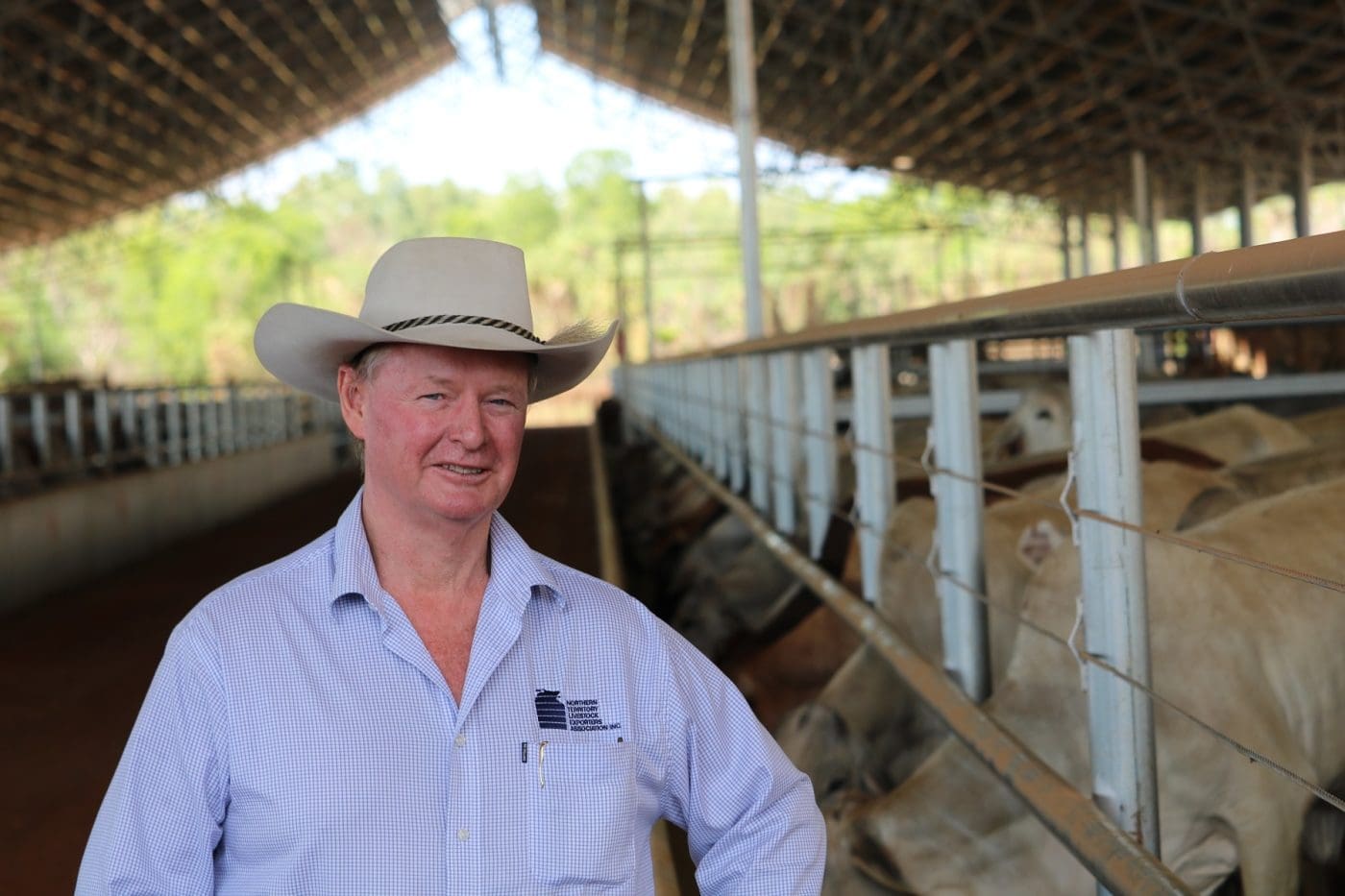 NT Livestock Exporters chairman David Warriner says a blow-out in both regulatory charges and additional compliance costs in the export supply chain is threatening to dangerously undermine the northern cattle export trade.
The Federal Government has a cost-recovery policy requiring that the costs Departments incur to provide regulatory services to agricultural exporters be paid by those who benefit directly from the service, rather than the general public.
Livestock exporters say that while they accept the principle of cost recovery, the costs they are being asked to pay have tripled in just five years,  despite livestock exports having halved in volume over the same period.
They say the process used to calculate the fees they are being charged is shrouded in smoke and mirrors, and are calling on the Department to provide greater transparency.
"The Federal Government's role is to be an enabler first and foremost, not a disabler," Mr Warriner said.
"The Department of Agriculture's role is to actually facilitate trade, but its red tape is strangling exporters and making Australian cattle less and less affordable in our price-sensitive import markets.
"To be frank, pastoralists and our SE Asian customers don't understand why the northern cattle industry continues to foot most of the bill for the regulation and reform of live sheep exports.
"It is totally out of step with the Federal Government's stated commitment to strengthening important ties with our northern neighbours like Indonesia and supporting Australia's northern cattle producers."
Mr Warriner, who also served as NT Cattlemen's Association president from 2012-2015, said the industry was right to expect greater accountability and efficiency from DAFF.
"These mounting costs need addressing because they are unfairly jeopardising the future of an industry which, as we are regularly assured, has strong bipartisan support in Canberra."
DAFF: Enhanced regulation and associated cost critical to maintaining the integrity of industry
In a statement to Beef Central, a Department of Agriculture spokesperson said that prior to the 2021-22 update of Live Export Cost Recovery Prices, they were last updated in 2015.
The Live Animal Export arrangement had previously accumulated a $30.4 million deficit after undercovering from 2011–12.
"The increase in regulatory capacity and capability in the department, from implementation of the 2018 Moss Review recommendations, combined with years of under recovery have meant increases to costs and fees," the spokesperson said.
"The enhanced regulation and associated cost are critical to maintaining the integrity of, and public confidence in, the live export industry."
The spokesperson said a stepped return to full cost recovery in 2023-24 commenced in 2021-22 and was detailed in the 2021-22 Live Animal Export Cost Recovery Implementation Statement (LAE CRIS).
"The second stepped increase in fees and charges occurred on 1 July 2022, as set out in the 2021-22 LAE CRIS and reiterated in the 2022-23 LAE CRIS.
"The department continues to implement a range of projects and reforms to deliver services in a cost-effective, efficient way, with savings to be quantified in future LAE CRIS updates.
"A $3.6 million reduction in the 2022–23 regulatory cost base was identified as part of these reforms.
"Our annual CRIS reviews aim to ensure expenses and revenue are aligned, so efficiencies from reforms and government investments can be passed on as quickly as possible."
The Department said all feedback from the six-week public consultation on the LAE CRIS for 2022-23, which closed on 19 August 2022, will be considered as part of its CRIS review process.