THE red meat industry enters annual general meeting season today with the live export industry's two major bodies holding their end-of-financial year wrap-ups in Townsville from this morning, ahead of the industry's two-day LiveXchange conference on Wednesday and Thursday.
More industry annual meetings follow for industry bodies Meat & Livestock Australia, Cattle Council of Australia and Sheep Producers Australia in Tamworth next month, in conjunction with the Red Meat 2019 industry conference and technology showcase.
Amalgamation on agenda
A key discussion point at today's AGMs of the live export industry's levy funded research and marketing body LiveCorp and policy development body the Australian Livestock Exporters' Council surrounds a possible merger of the two bodies.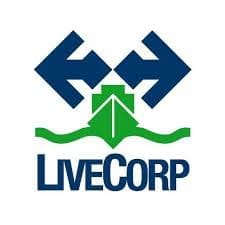 Both organisations agree significant efficiencies could be gained from such a merger and the two AGMs will today consider models for a possible amalgamation.
If both Boards agree to unite the move will serve as an important test of where the Federal Government stands on the question of whether compulsory levy funds can or should be used for an organisation that also conducts industry policy development and advocacy.
The same question is being explored at a broader industry level through the Red Meat Memorandum of Understanding review process. The primary recommendation made by the review taskforce is to form a single new super red meat company to be called Red Meat Australia that would receive and manage all industry levies, while also taking on some industry policy setting and advocacy responsibilities.

If ALEC and Livecorp agree to merge, how the Federal Government responds to that proposal could have significant implications for the future of the broader red meat industry reform process underway.
Today's ALEC AGM also saw contested elections for board positions for the first time. LiveCorp finished the day with a new Board Chair, with Terry Enright stepping down from the position after 12 years on the LiveCorp board, replaced as chairman by Troy Setter (see today's separate report).
Export numbers down but value lifts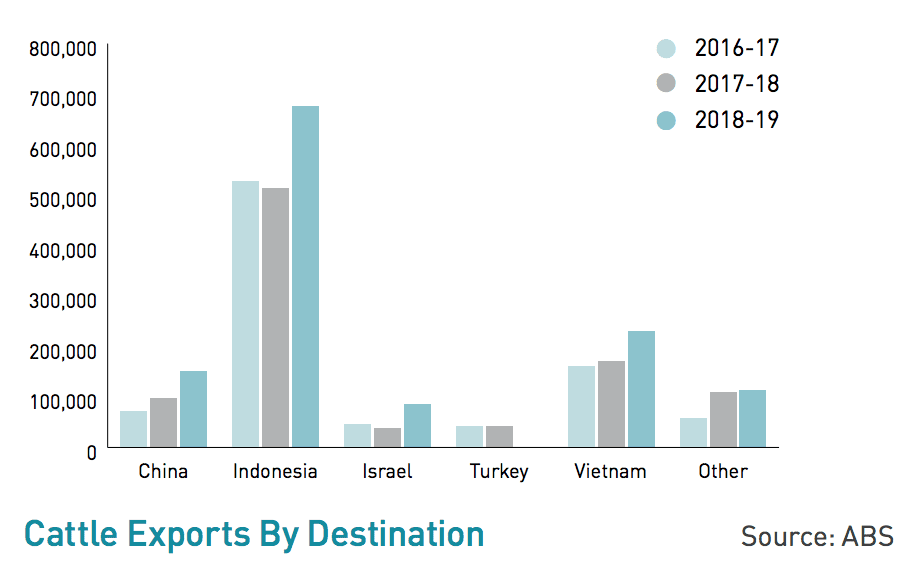 The LiveCorp annual report shows total livestock export volumes from Australia decreased by 21.7 percent in 2018-19.
Despite the volume fall, the value of livestock exports rose by 16.9pc year on year.
The significant decline in overall export volumes was caused by the interruption to live sheep exports to the Middle East between July and October 2018 and the industry self-imposed three month moratorium that came into effect in June 2019. Total sheep numbers exported in 2018-19 dropped by more than 47pc on the previous year.
However, the overall value of the livestock export trade increased for the period by virtue of a 29.3pc increase in the volume of live cattle exported (1.26 million cattle exported during the financial year, worth at $1.64 billion)
This was driven largely as drought across large parts of Australia resulted in greater than normal cattle turn-off. Indonesia and Vietnam continued as the key destinations, both up more than 30pc.
End of year reports from LiveCorp chair Terry Enright and CEO Sam Brown described a year of challenge and change for the livestock export sector and ongoing uncertainty due to multiple ongoing regulatory reviews and the 2019 Federal Election.
Levies raised from sheep exports contribute only 13 percent of LiveCorp's total levy revenue – cattle levies dominate with 86pc – but, unsurprisingly given the impact the Awassi Express issue had on public perceptions of the trade in the past year, the organisation's activities were heavily focused on sheep related issues in 2018-19.
LiveCorp's small team was inundated with demands on its time to provide advice on the outcomes of the McCarthy review, making submissions to the Heat Stress Risk Assessment (HSRA) review, responding to the draft report from the ASEL review, and ensuring Pen Air Turnover audits were carried out on vessels.
Mr Enright said LiveCorp dedicated an extraordinarily high level of technical input to the process. LiveCorp's analysis work drew on the expertise of some of Australia's foremost scientific authorities to challenge some of the recommendations put forward by the technical panel.
LiveCorp's annual reported noted the fact that both sides of the debate referenced LiveCorp's research in their submissions and said it was pleasing to see its research accepted in several of the recommendations.
"While it is true the sheep trade has dominated the year's activities, the effort has been vital to the entire live export industry as there are significant potential implications for cattle in the outcomes of these reviews," Mr Enright wrote.
Jim Cudmore appointed
Another milestone achieved in the past 12 months was the establishment of AniMark, an independent, not-for-profit company created to deliver the Livestock Global Assurance Program (LGAP). Chair Jim Cudmore and CEO Dr Eliot Forbes have now been appointed to lead AniMark.
"The industry has taken a major step toward greater supply chain accountability that should help to maintain market access," Mr Enright said.
Mr Enright said as the live export sector looks to the next 12 months a number of questions continue to hang over the industry:
The sheep trade is now looking into how to implement an eight month shipping schedule;
The continued impact of unpredictable seasons on supply, with widespread dry conditions persisting across many key production regions forcing producers into herd liquidation;
Given dairy cattle exports are double that of the previous year, he said was essential the industry implement a statutory dairy levy, which has been under discussion for several years, to allow LiveCorp to better service that sector;
AniMark due to implement next stage of LGAP and have it up and running in its first markets within 12 months.
Favourable trading environment for cattle
The report said the trading environment for cattle was favourable in 2018-19 with prices declining on the prior year, averaging $3.00/kg liveweight delivered Darwin, and a depreciating Australian dollar.
The report noted that Indonesian lot feeders have experienced a level of uncertainty as a result of the 5:1 feeder for breeder cattle policy audit in December 2018.
Vietnam exports reached 231,000 head (up 35pc year on-year), as the combination of African swine fever and low numbers of local cattle drive demand for Australian cattle.
Overall cattle exports to China increased 55.5pc to 151,000 head in 2018-19. The exports were evenly spread at 76,000 head of slaughter and breeder cattle and 75,000 head of dairy heifers. The China dairy heifer trade experienced a 164pc increase year-on-year, due to cyclical demand for dairy breeder replacements from China's dairy sector.
Turkey stopped issuing import permits in 2018-19 resulting in a halt to the importation of all feeder and slaughter cattle. This was a 43,000 head market in 2017-18. As a result, export capacity was directed to Israel which reached 86,000 head (up 129pc year-on-year).
All other markets across South East Asia (SEA) and the Middle East remained static.
Sheep exports down 47pc
One million head of sheep were exported during 2018-19, down 47pc on the previous year, with total value decreasing by 45.1pc to $142 million.
Following the 60 Minutes footage of poor animal welfare with sheep on-route to the Middle East during the Northern Hemisphere summer, the Department of Agriculture (department) undertook a wide range of regulatory reviews of the live sheep trade to the Middle East which saw the introduction of several new measures.
The new requirements included:
independent observers on-board all livestock export shipments,
changes to the stocking density,
Pen Air Turnover audits of all vessels transporting sheep to the Middle East,
a reduction in the reportable mortality threshold, and
the introduction of the Independent Inspector General for Live Animal Exports.
Due to the wide sweeping changes introduced by the government, exporters took a cautious approach in navigating the new regulations, which resulted in no shipments of live sheep for the four months of July to October 2018. In late 2018, ALEC announced a three month moratorium on sheep shipments to the Middle East during the Northern Hemisphere summer that came into effect on 1 June 2019.
Consequently, exports to Israel, Jordan, Kuwait, Oman, Qatar and United Arab Emirates declined by 49pc year-on-year from 1.92 million head to 989,000 head to reflect the seven months the trade operated and the capacity of the shipping vessels that service the region.