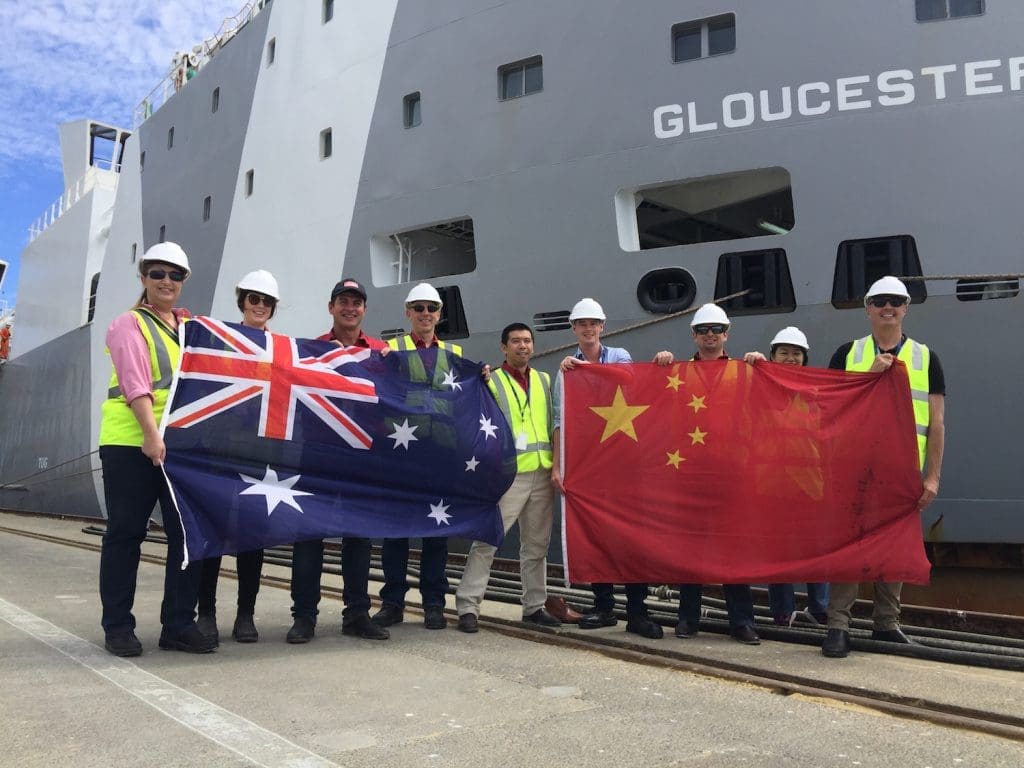 Elders has sent Australia's first  sea-bound shipment of live beef cattle to China under the new health protocol agreement for feeder and slaughter cattle.
Elders' North Australian Cattle Company, which is currently in the advanced stages of being sold, exported 1200 live beef cattle from Portland, Victoria to Shidao Port in China (see Beef Central's earlier article), destined for high-end consumers, hotels and restaurants.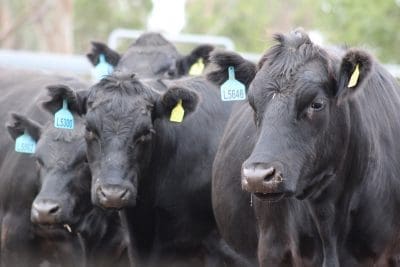 The shipment consists of mainly Black Angus cattle, aged between 18 and 24 months, weighing an average of 500kg. The steers were sourced through Elders' networks in Victoria and South Australia.
The historic sea shipment follows three small air-freighted consignments of steers in 2015 and 2016, two by Elders, one by Frontier, which proved effective trials for the China trade.
More shipments are expected to follow soon, with Wellard tipped to send its first sea-shipment of steers to China under the protocol in March.
Levels of trade to the new market will hinge largely on the price of Australian cattle. Exporters say even a 10c/kg fall in the price of suitable southern steers could trigger a flurry of activity.
Elders chief executive officer, Mark Allison said the milestone recognised the efforts of Australian and Chinese authorities, and the strong relationships Elders holds with both its domestic and international clients.
"As an Australian agribusiness, we are committed to increasing market opportunities for Australian producers, and driving demand for high quality produce," Mr Allison said.
"Considering the record highs that exists in our current domestic cattle market, this shipment really signifies the demand that exists in China for high quality Australian beef," he said.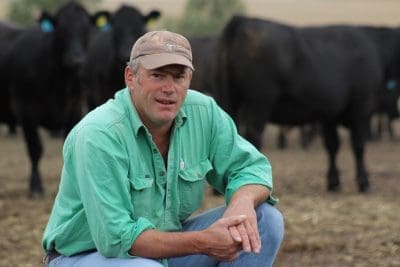 Cattle producers Bobby and Georgina Mann of Mortlake, supplied more than 100 head of steers and heifers for the China shipment and said the trade provides another competitive selling option for producers of quality Australian beef.
"With many parts of the country experiencing exceptional seasonal conditions, a large number of cattle have exceeded weight thresholds for feedlot entry," Mr Mann said.
"For us, the shipment to China was a timely option to sell steers, which would normally have been sent to a feedlot or processor," he said.
The entire shipment of cattle has been imported by Baozhu Food Company, part of the Tai Xiang Group, for end-use customer, Shanghai CRED.
The Tai Xiang Group is a leading Chinese company specialising in frozen processed food, and was Gina Rinehart's joint venture partner in the purchase of S. Kidman & Co, finalised late last year.
Tai Xiang have made significant investments in quarantine and processing facilities to ensure cattle are handled in accordance with the high standards required by NACC and the Australian industry.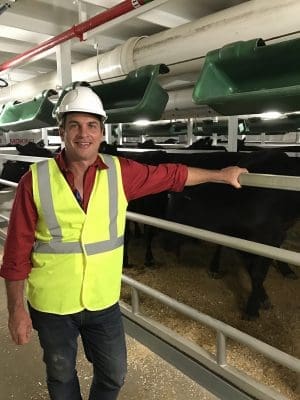 Manager of NACC, Patrick Underwood, said animal welfare is paramount to any Elders shipment, and particularly when opening a new supply chain.
"Elders has been working very closely with Australian and Chinese authorities to ensure this supply chain operates above ESCAS standards," Mr Underwood said.
"In the months leading up to the shipment, Elders have been on the ground in China, to ensure our customer's facilities and techniques are above Australia's animal welfare expectations," he said.
"Processing of the entire shipment will occur within 14 days of arrival, and Elders will have its own supply chain specialists in attendance the entire time, to monitor compliance and provide additional assistance."
NACC sale process
The sale for Elders' NACC business continues, with Mr Allison confirming the process is well advanced.
"This shipment will mark a final chapter in our ownership of NACC, however we remain committed to Australia's livestock industry. Elders will continue to supply high quality cattle and develop live export markets, for our clients, right across Australia."
Live export industry welcomes new trade
THE Australian Livestock Exporters' Council (ALEC) chairman Simon Crean said the opening up of the China market for feeder and slaughter cattle reflected the growing global demand for live animals as a source of protein.
"This first seaborne shipment to China is a ground-breaking moment for our industry and for Australia's entire beef sector," Mr Crean said.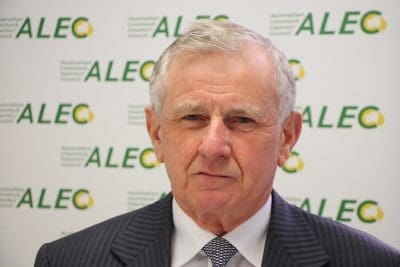 "This exciting emerging market is built on the values Australia shares with China around biosecurity, traceability, welfare and an appreciation for high-quality cattle and beef. These values have been the foundation Australia's existing exports of beef and dairy breeder cattle to China, and so it is a natural progression for the trade to now extend into feeder and slaughter categories."
Mr Crean said the trade in beef cattle to China for slaughter was governed by the health and quarantine conditions contained in the protocol agreement and the regulatory conditions set out in the Australian Standards for the Export of Livestock (ASEL) and the Exporter Supply Chain Assurance System (ESCAS).
"Importantly, the strong commercial interest from Chinese customers for Australian cattle has been matched by their commitment to invest in purpose-built, ESCAS-compliant feedlots and abattoirs in-market, and in cooperating with Australian exporters in overseeing the early development of the trade," Mr Crean said.
"Exporting slaughter cattle to China under the agreed health protocol requires the particular expertise and knowledge of licensed exporters – a set of skills and experience which is absolutely unique to Australia's livestock export industry."
Mr Crean said the scale of investment being made to capitalise on the new market, both here in Australia and in China, would boost industry confidence about the long-term significance of the trade. He congratulated ALEC member, the Northern Australian Cattle Company (a subsidiary of Elders), for its extensive preparation and collaboration with customers in China ahead of the first seaborne shipment.
"Australian exporters are always investing strategically to help secure new and existing supply chains, and that has certainly been the case in preparation for the China feeder/slaughter trade, as demonstrated by the many months of work which has gone into this first shipment," Mr Crean said.
"Collaboration between the exporter and government authorities in both Australia and China has ensured this new supply chain can operate above ESCAS standards."
The 1200 mostly Angus cattle, sourced by Elders from producers in Victoria and South Australia, average 500 kilograms liveweight. They will be processed within 14 days of arrival in China, under the supervision of Australian livestock export specialists, with beef to be supplied to high-end retailers including restaurants and hotels.
"China's 'closed loop' cattle supply chains will help ensure the highest possible health, welfare, control and traceability standards are upheld," Mr Crean said.
"This trade will add an extra dimension to Australia's live cattle trade because we are meeting market demand which is specifically seeking well-bred live cattle delivered to the customer for fresh, premium beef.
"It is another example of how Australia's livestock export industry is not only meeting the growing demand for live cattle in overseas markets, but continuing to ensure we are playing the leading role in improving animal welfare standards in the global live trade."
Source: Elders, ALEC