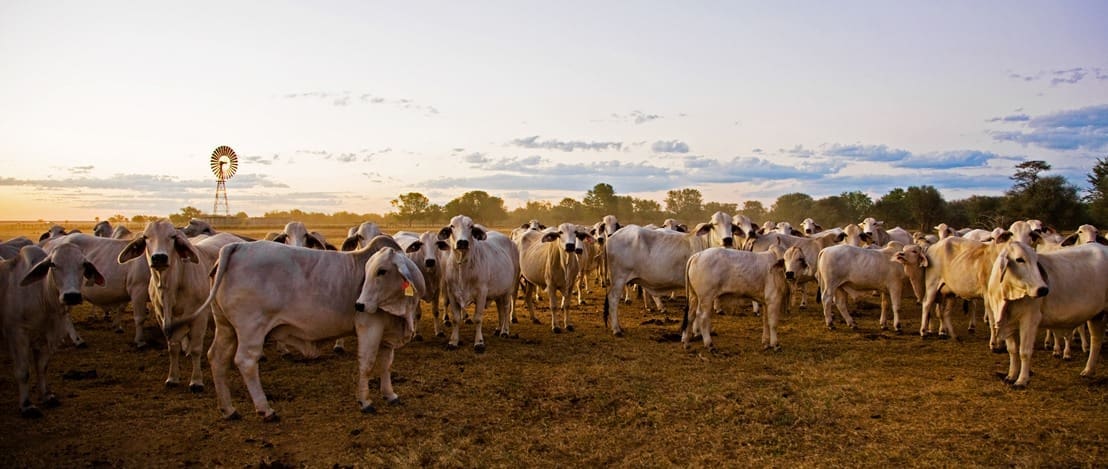 A DECISION by one of Australia's biggest cattle producers to maintain its breeding herd through the dry years of 2018 and 2019 has helped to hasten its recovery from drought this year.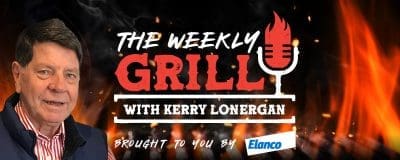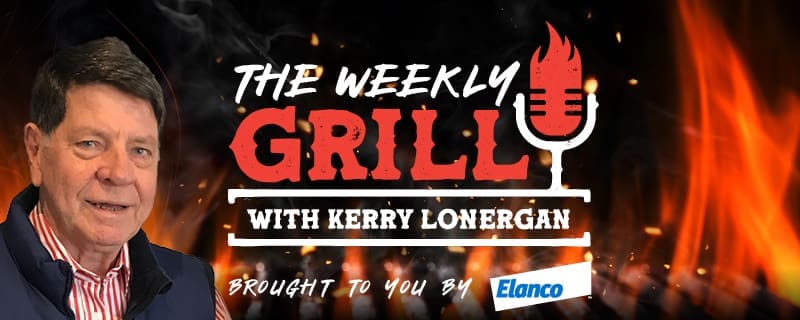 Consolidated Pastoral Company CEO Troy Setter told Kerry Lonergan in Beef Central's The Weekly Grill podcast aired this week that the company's operating expenses during the 2018-19 year increased by about $3 million.
That was largely due to an early decision not to cut back on breeder numbers substantially through the drought and instead to invest in agistment, additional feed and the development of pipelines, troughs and fencing on several properties to more effectively utilise available grass.
With all signs pointing to a rise in cattle prices coming out of the drought, CPC made an early decision to maintain its breeding herd, a strategy which ultimately meant it was well positioned to sell cattle coming into what proved to be a record price period in the first half of 2021.
"Off the back of that drought we really took a view on the cattle price that it would go up because all states were impacted by drought," Mr Setter explained in response to a question about how CPC managed its herd through the recent drought years.
"The (national) herd had come down, none of us predicted the cattle price where it is today, but we put a fair bit of thought into what does the future look like, what is the cost of restock, what is the cost of capital, interest rates were coming down pretty well, and so we held all of our heifers for the last two years and joined them.
"And we have actually been a seller of PTIC heifers and cows for the last six months, and we will be for the next six or seven months, so we're not in a bad position."
CPC ran about 400,000 cattle under the ownership of an investment fund owned by Guy Hands' Terra Firma group, which bought the company in 2009.
About one third of the CPC operation was sold down in 2018-19 before ownership transitioned to the Hands family late last year.
CPC now has about 300,000 head of cattle on seven property groups covering about 3.5 million hectares of land across northern Australia.
It is also owns and operates two feedlots in Indonesia, which CPC supplies with about 60,000 cattle a year. About half of that number is sourced from CPC's herd, and the other half are northern cattle bought for the feedlots.
It also sells between 30,000 and 40,0000 cattle per year into the domestic market.
The two Indonesian feedlots employ 600 people directly and economically they support the livelihoods of 12,000 families in Indonesia including farmers, truck drivers and butchers, Mr Setter said.
"And that is really important to us and really makes me think about the decisions that we make… there are economic decisions, but there are big social responsibilities with a business that has so many families relying on us," Mr Setter said.
"It is really exciting business to be in and we have a great team of people up there, a long serving dedicated workforce as well as new youth and energy coming through and it is a really exciting team, they are really innovative and really committed and I couldn't ask for a better team of people to be involved with in our Indonesian and Australian businesses."
Indonesian market challenges
Mr Setter, who is also the chairman of the livestock export industry's levy funded research and development organisation LiveCorp, agreed that business conditions currently are tough for Indonesian importers and lot feeders.
This was due to factors including the high price of feeder cattle from Australia (currently around 410c/kg liveweight ex Darwin), increased feed and fuel costs in Indonesia and a higher Aussie Dollar and a weaker Indonesian Rupiah.
Exports of Australian cattle to Indonesia this year are likely to fall to 350,000 to 400,000 head, compared to more usual annual volumes of around 500,000 to 600,000 head.
While import volumes of cheaper Indian Buffalo Meat to Indonesia have been hampered by COVID impacts on logistics, the void had been partially filled by higher volumes of lower-priced Australian and Brazilian boxed beef going into the market in the past two to three months.
However, rising global meat prices and declining supply out of Brazil and Australia meant that also was unlikely to last which could help lot feeders in Indonesia.
A future for northern processing
In the interview Mr Setter also indicated that he believes there is a future for beef processing in northern Australia, but in his view deeply-planned long-term procurement strategies are vital to success.
"The cattle price in northern Australia for cows is roughly the price for cows in southern Australia," he said.
"But those cows are lighter in northern Australia on a carcase weight basis so your cost per kilo of meat you have to be really careful with.
"The challenge with some of the northern abattoirs has been procurement strategy and it is just so important you have a deep procurement strategy up there.
"If you want cattle spread all year you really need to be going quite deep in procurement and work with producers.
"The live export industry does take slaughter cattle and it takes a lot of store condition cattle and producers can be flexible with their marketing.
"But if you want fat cattle in northern Australia particularly in the NT and WA you have really got to be working closely with producers to schedule cattle for the plant."
Distance to water and port logistics were also important factors, with limited volumes of chilled container shipments available out of many northern ports.
"It is tough but I think it is possible," he said.
"I think those people that operate those facilities that will be successful in northern Australia are going to have to really be close to the operations up there.
Asked if he felt a smaller "boutique" facility might be more likely to succeed he said that "would be the way I would be thinking about running one I did (have one)".
To listen to the full podcast in which Mr Setter also discusses the evolving genetics of the CPC herd, current market challenges in China, and the Dolly's Dream foundation to increase awareness of the impact of bullying, anxiety and depression, click here