PORT Alma near Rockhampton has become the fastest growing cattle export port in Australia, with 17,500 cattle in four shipments transported from the port since Christmas, and a fifth scheduled to leave in coming days.
Some of that activity has been at least partially due to disruptions caused by flooding in North Queensland in February, which saw two shipments originally scheduled for Townsville diverted to the Central Queensland port.
However, as the closest export port to Australia's largest cattle producing region of Central Queensland, Port Alma is seen as having considerable growth potential for the future, particularly if and when the large Chinese market loosens the protocol restrictions currently preventing higher volume Australian slaughter cattle exports to the market.
A key driver of Port Alma's recent activity has been investment by a local cattle producing family in the construction of a new pre-export quarantine facility close to the port, which has approved capacity to handle 7500 lighter cattle (350kg average) or 5000 heavier cattle (500kg).
The first consignment handled through the facility was a shipment of 2200 cattle exported by North Australia Cattle Company to China just before Christmas last year, which was the first cattle shipment from Port Alma in more than 20 years.
A key attraction for cattle exports from Port Alma is that cattle sourced from the large CQ supply generally only need to be trucked less than 400km rather than close to 1000km for export from Townsville.
On current figures Port Alma is the fifth largest export port in Australia for the first two months of 2019, behind Darwin (53,201 exported in January and February, down 5pc on Jan/Feb 2018), Fremantle (34,869 head, down 11pc), Townsville (31,069, down 9pc due largely to the northern monsoon impact) and Portland (24,102 cattle – up 97pc, thanks largely to renewed southern exporter orders to Russia).
Latest trade data shows exports to Indonesia in January and February totalled 80,156 head, representing a 4 percent increase on the same period of 2018.
Exports to the rebuilding market of Vietnam were actually down by 17pc to 23,859 head, but that should not be read a sign of weakening demand in the key market, exporters have indicated.
Rather the reduction is seen as an anomaly caused by disruptions to supply during the widespread NQ floods in February.
One exporter told Beef Central this morning that based on the numbers currently being exported, he would expect to export figures to Vietnam to recover strongly when the March data is released. "All that ground lost in February and then some will be made up," he said.
The first cases of African Swine Fever were detected in Vietnam in February which has already led to the destruction of thousands of pigs in 10 provinces as authorities try to contain its spread. The concern about the impact to pork supply is said to be fuelling even more demand for beef in the country.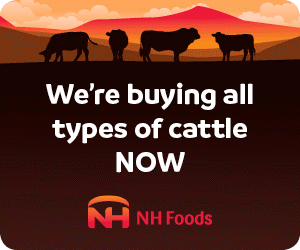 Vietnamese importers also have a preference for bulls and the market is expected to absorb more young bulls this year that studs cannot sell for breeding due to widespread prevailing drought conditions, and the as yet unknown number of breeders that were lost in the NQ floods.
The market posting the strongest growth of all this year has been Israel, another market for young feeder bulls supplied predominantly out of Western Australia. Exports to Israel totalled 18,530 head, a whopping 172pc increase on Jan-Feb 2018. In total Israel imported 72,389 cattle in the past year, 146pc higher than the full year before.
Exports to China have also grown dramatically, totalling 9881 in the first two months of 2019, up by 169pc. China imported 114,925 cattle the past 12 months (comprising 84,620 breeding cattle and 30,305 slaughter cattle), representing growth of 67pc on the year before.
The Philippines, once Australia's largest cattle export market, is another market showing promising signs of resurgence for exporters at present – it imported 13,924 cattle in the past 12 months, 596 percent above the previous year.
As Dr Ross Ainsworth reported in this week's South East Asian report on Beef Central, cattle prices in the country have been rising sharply since late 2017 driven by a shortage of supply from the domestic herd, strengthening demand from consumers enjoying solid economic growth and a return to general social and political stability not seen in the Philippines from a very long time.