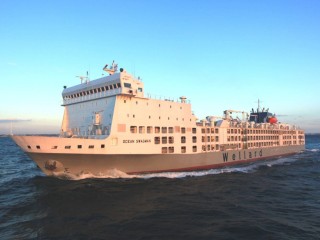 The Federal Government has been criticised for overstating the value of its contribution to the live export assistance package it announced last week.
Agriculture minister Joe Ludwig announced $70m in new assistance last Wednesday for businesses affected the Federal Government's ban on live exports.
The assistance involved interest rate subsidies of up to 8pc for two years on new loans from commercial banks of up to $300,000 per business, and $5500 grants for financial advice.
However, most of the Government's $70m figure did not include actual assistance, but the full value of loans businesses would have to borrow to access the interest rate subsidies (see Beef Central's story from last week)
"On closer inspection it would appear that they have included the value of the loans, provided by commercial banks, in the value of the package," Northern Territory Cattleman's Association Vice President Tracey Hayes said.
"This completely overstates the commonwealth contribution by some $60m."
After having argued for a business survival and assistance package that did not encourage increased debt, the NTCA expressed deep disappointment in the Federal Government's response.
"We are dealing with a cash crisis that has enormous economic and social implications and these measures are encouraging business to go further into debt," Ms Hayes said.
"The industry has limited capacity to recuperate losses bought about by the suspension and further increasing debt levels and reducing equity will put businesses in a worse position.
"The northern industry is still short by some $200 m in cattle sales so far this season and this is cash that is not there to pay bills and service debt."
The NTCA commended the Northern Territory Government on its decision to waive pastoral rents for live export exposed producers.