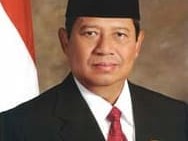 The northern cattle industry is hoping that top-level meetings in Darwin next week can go some way towards mending the strained trade relationship between Australia and Indonesia.
An improvement in ties between the two Governments is considered essential if Australia's northern cattle trade to Indonesia has any chance of being restored to pre-2011 levels.
Indonesian president Susilo Bambang Yudhoyono and several senior ministers will meet with Prime Minister Julia Gillard and their Australian ministerial counterparts in Darwin this Monday and Tuesday for the second annual Indonesia-Australia leaders meeting.
The meeting comes as the northern live export industry waits for an announcement on third quarter cattle import permits from Indonesia.
Just 98,000 head remains to be allocated over the next two quarters from the 283,000 head annual quota Indonesia has issued to Australia for 2012.
The strong expectation in the trade is that Indonesia will issue the full 98,000 head permits in one tranche for the final half-year, rather than dividing the reduced volume into two fixed quarters.
While the cattle industry is hoping for relationship-building progress to occur in Darwin, the people smuggling issue, a continued source of unease between the two countries, is likely to dominate discussions.
The mainstream media has reported that tensions are growing between Indonesia and Australia ahead next week's meetings over the question of who should take responsibility for the rescue of passengers from illegal boats intercepted between the two countries.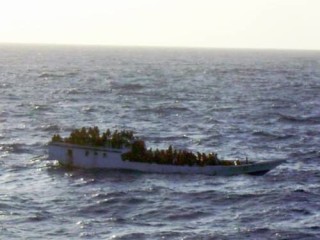 In a coincidental development the people –smuggling issue and the live cattle trade crossed the same waters this week when a livestock vessel was involved in the rescue of asylum seekers from a sinking boat between Indonesia and Christmas Island on Wednesday.
The rescue occurred just 13 nautical miles from the site where another boat sank, killing 90 Afghan men, last week.
The MV Bison, carrying cattle from Fremantle to Jakarta, was the first vessel on the scene and rendered assistance to the overcrowded vessel when it capsized, deploying cargo nets and life-rafts, according to the Australian Maritime Safety Authority.
The authority said 130 of the 134 passengers believed to have been on board the sinking vessel were rescued and have been transported to Christmas Island.
Next week's meeting will involve a range of events, with Australian dignitaries in attendance including Prime Minister Julia Gillard, opposition leader Tony Abbott and federal agriculture minister Joe Ludwig.
Several cattle and rural industry leaders will also be in Darwin for discussions with senior ministers from both countries, with exports of boxed beef to Indonesia also likely to be a key topic of negotiations.