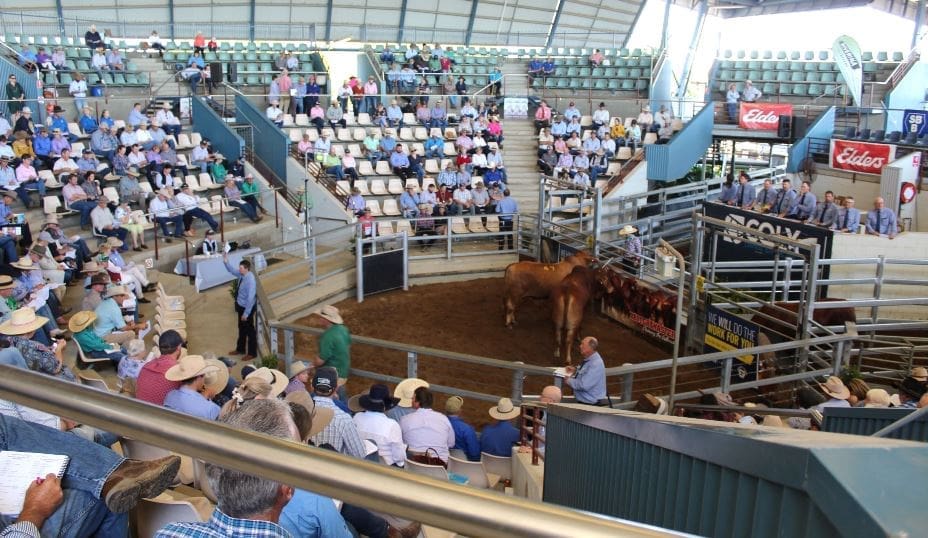 AFTER a frenetic period over spring, the bull sale season is reaching its final stages in Queensland, heading towards a conclusion for 2022.
This has been a season many will remember, for both the increased averages as well as for the setting of new breed and individual seedstock records.
In coming weeks, the Beef Central team will pull together their annual summary of how breeds have fared for average price and numbers of bulls sold, as well as summarising the numerous breed records set this year for bulls and registered females. However it is also worth looking beyond the figures to determine what lessons may be taken from the year.
One of the most regularly raised points is the price that a bull has commanded this year. Average prices certainly did increase compared to 2021. However, the scale of that rise may have been over-estimated in some examples. Looking over the results for 170 randomly selected sales held from July to mid-October this year the average rises are placed in some perspective.
Across all sales for the period, the average rise from spring 2021 to 2022 was 14 percent. This is a significant lift, on top of what was already a very strong 2021 year, however the rise in price is really reflective of the continuation in strong prices for commercial cattle.
It is worth noting that during 2021 the EYCI averaged 962c/kg cwt, and in 2022 the EYCI has remained above this (except for a short period over the winter months).  This trend significantly underpins the confidence that has been reflected in the strong bull prices this year.
While the strength of the market has been a major contributor in the increase in averages, it's worth also noting that not all sales experienced the same range in sale increases this year.
Looking through sale result, the rise in average over 2021 is reasonably consistent across all breeds and breed types (see table). The average across 170 random sales was a lift of 14pc from $13,281to $15,570. While the rise is reasonably consistent, a deeper analysis shows the variability in results for many breeds and breed types.
Virtually all popular breeds have had some stand-out sales this spring. A good northern benchmark each year is the annual Rockhampton Brahman Week Sale, which last week averaged a record $16,968 for 771 Red and Grey bulls – close to a total clearance. The result was up $2119 or 14.2pc on last year. The Reds maintained the ascendancy in 2022, averaging about $1200 better than the Greys.
Demonstrated in Table 2 below is a selection of sale averages for Bos Indicus breeds across 2021 and 2022. Across the range of sales, the average increased by 13pc. However, looking beyond the averages, the table highlights the number of sales that achieved averages lower than the broader industry average. It is important not to assume these sales were not successful.  Many sales exceeded or at least maintained their sale averages relative to 2021.
This trend is also reflected in British and European breed sales. The average rise in British breed sales this year was 14pc, while the selected European sales were up by about 18pc. Wagyu sales were excluded from this summary.
What trends are emerging?
Although much of the discussion around this year's sales has centred on prices and averages, there are some more pertinent themes for producers looking to refine their sire selection decisions for 2023:
Strong demand for proven performance
Commercial producers have clearly been the dominant force in bull sales this year – particularly at sales with highly recognisable stud prefixes. Traditionally, high priced sires from these sales often found their way to other seedstock programs. This trend appears to be changing as many of the top price sales as well as the bulls sold above the average have been knocked down to commercial producers.
The driving force for these sales is not only the confidence possessed by industry.  Commercial producers are willing to invest in genetics.  However, it also appears that this investment is shaped by a desire to follow or stick with breeders who have proven success with their own herds.
There is no doubt this growing following reflects significant work by seedstock producers to create awareness of their genetics and associated performance in industry programs.  The key message is for seedstock producers to maintain and grow their commercial success stories as part of their broader marketing plan.
Dependence of seedstock producers to set breeding directions
A parallel tend associated with the increased competition for bulls breed by high profile prefixes is a decline in commercial producers setting their own clearly defined breeding objectives.  There is an increasing number of producers who are choosing bulls on prefix.
Over the course of this year, I have spoken with several commercial breeders who have no clear plan and instead are operating on the the assumption that all bulls within a program will suit their needs as the seedstock breeder "knows what they are doing, and I will be ok with a bull from here". Often this approach has led to purchasers bidding across a sale on bulls that have very different genotypes, often unsuited to their individual programs.
As much as any seedstock breeder wants to assist clients find the right bull for a program, commercial breeders need to take time to consider what type of cattle they are hoping to breed. Without knowing how well suited their cattle are to their environment or market, it becomes impossible to make meaningful improvements in traits.  No matter how highly regarded a bull's prefix is, if his genetics are unsuited to the program that purchase quickly becomes an investment that was poorly made.
Genetic opportunities being overlooked
Across all breeds, there are many seedstock programs that offer genetics that are extremely productive and highly suitable to many programs.  However, it is not uncommon for some of these programs to be overlooked by producers who are more focussed on prefix rather than on genetics – as highlighted previously.
It is worth noting that firstly many of these smaller operations have similar genetics and are often themselves closely aligned with larger more prominent operations.  In practice this means that commercial producers can access similar genetics to these on offer elsewhere at a lower average price.
Again, this approach requires commercial producers to take more ownership over their genetic decisions, rather than following a prefix in the assumption that this is the "right thing to do".  In doing so they can still achieve genetic improvement but possibly do so to a budget they are more comfortable with.
More bulls on offer
In 2022 the number of bulls on offer increased considerably.  Of the selected sales considered in 2022, 25pc (40 sales) were not held in 2021. A number of these had been postponed or cancelled for a range of reasons. However, there were also several inaugural sales held this year.
In addition to the expansion in sales, the number of bulls offered in 2022 also increased.  While not every sale increased numbers, there were sufficient additional bulls offered in many sales to be noticeable. On average the number of bulls offered increased by 24pc. The increase varied from as low as 8pc to 31pc.
Given the increase in registrations as reported in Beef Central previously this year, it is likely that the expansion in numbers offered will continue to a degree in 2023 and 2024.
While it is possible that increased numbers may ease competition and lower averages, it should also be noted the herd rebuilding phase Australia is undergoing has not really slowed.  Herd growth along with commercial price will still strongly influence demand for bulls.
More bulls on offer may be a good opportunity to acquire genetics, commercial producers do need to balance their approach with some due diligence.  While there are opportunities with programs that have lower profile than more established prefixes, some background research should be taken.
There is a difference between a long established and small program to a new breeder seeking to sell bulls into a strong market.  Taking time to engage with breeders and establish their direction and goals is worth doing well ahead of the 2023 sale season.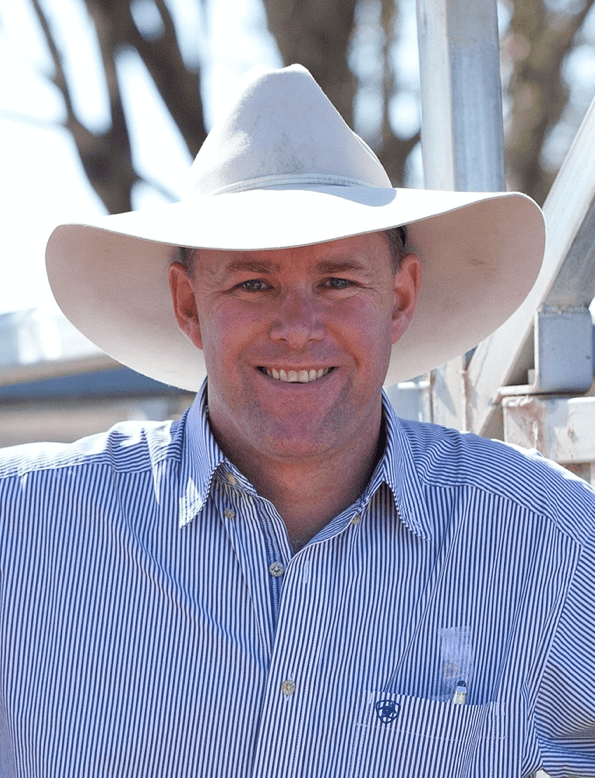 Alastair Rayner is the Principal of RaynerAg, an agricultural advisory service based in NSW.  RaynerAg is affiliated with BJA Stock & Station Agents.  He regularly lists and sell cattle for clients as well attending bull sales to support client purchases.  Alastair provides pre-sale selections and classifications for seedstock producers in NSW, Qld and Victoria.  He can be contacted here or through his website www.raynerag.com.au