IN RECENT weeks Beef Central has published several articles within the genetics field that have drawn an interesting range of reactions from producers across the country.
While not all of these reactions were published at the time (some being sent as emails, rather than reader comments), there has been a common theme emerging across many responses.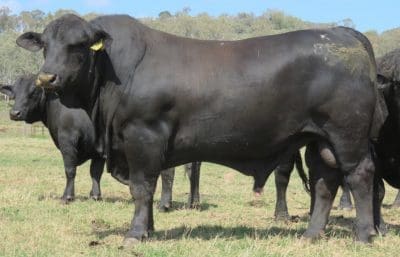 Most commonly, there appears to be a growing number of producers who are confused as to the role of BreedPlan and how it is used, particularly as part of the sale of bulls at auction or even from paddocks.
Although BreedPlan has been a significant industry tool for over four decades, the understanding of where it fits and the role it plays seems to be lower than what most would expect.
The role BreedPlan plays is a very clear one for the Australian beef industry: that is, to provide a genetic evaluation service which can be used by breeds to produce Estimated Breeding Values for a range of production traits.
These EBVs are produced using Best Linear Unbiased Prediction (BLUP).  BreedPlan is operated by the Agricultural Business Research Institute (ABRI) based in Armidale in NSW. BreedPlan data offers producers genetic information on animals that can be used to compare within a breed.
Sources of confusion
While this is a very clear role, there are producers who have overlooked or misinterpreted the role and use of BreedPlan, or simply don't understand how EBVs are generated and published.
One of the greatest sources of confusion occurs when producers see bulls that have published EBVs for a trait, and may rank in high decile bands for that trait, only to be re-ranked in lower decile bands, or have their EBVs changed.
This can certainly occur. The reason lies in the amount of data that has been collected and analysed.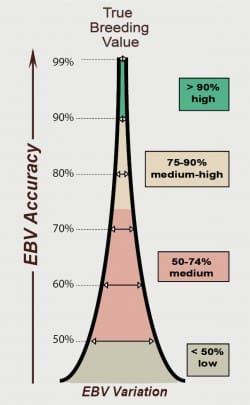 The development of an EBV relies on the collection of performance information and pedigree information for each animal, along with the performance of all known relatives (including any progeny), the known relationship between traits and any genomic information.
The amount of information collected is reflected in the published accuracy of the EBV.  When the amount of data collected is limited, the accuracy of the EBV will be low. As more data is collected and analysed, accuracy improves, and there is often a high probability that the published EBV will change along with rankings for that trait.
Unfortunately there is a tendency for some producers to overlook the accuracy of an EBV. When the accuracy improves as a result of more information, the EBVs can change. The change is clearly the result of more data, and not as some have suggested as a 'conspiracy to downgrade animals or breeders'.
Similarly there are also misunderstandings regarding the progression of traits or production characteristics. Some producers believe that traits such as growth, or marbling have reached a plateau. This belief is not supported by the data.
BreedPlan data plays a role in understanding the trends that are occurring within a breed as well as offering producers the opportunity to compare individual animals within the breed. An example of the role of breed comparisons, as well as demonstrating the genetic changes in a breed can be found using data provided by Angus Australia.
The average mature cow weight collected and analysed for cows at 5.5 years of age, clearly shows the increased size of cows in the breed. As a genetic trend (image below) the mature cow weight EBV has been increasing at around 2kg per year since 2000.
This is one example of the changes that have occurred through the use of genetic tools such as EBVs along phenotype selection within a breed.
There are many other examples for other traits and in other breeds. The point is to understand how to select sires that are better suited to markets or environments, or to make changes within a herd to address production traits such as mature cow size, producers need to know what genetics are best for them.
It is also important to note that not all breeders or breeds wish to use BreedPlan. There are other systems in use within the industry that can provide genetic information for producers to utilise in their decisions at selection.
The choice to use a particular system shouldn't be defined as a "better than or worse than" comparison. Rather, the choice should be made on the ability of the system to fulfill the defined role of offering producers the most useful and accurate information to aid in their selection decisions.
In this light, the role of BreedPlan or other systems such as IGS or GBVs is to aid producers.
The role of promoting and marketing bulls is a separate issue and shouldn't be confused with what BreedPlan or indeed what any of the genetic information systems offer.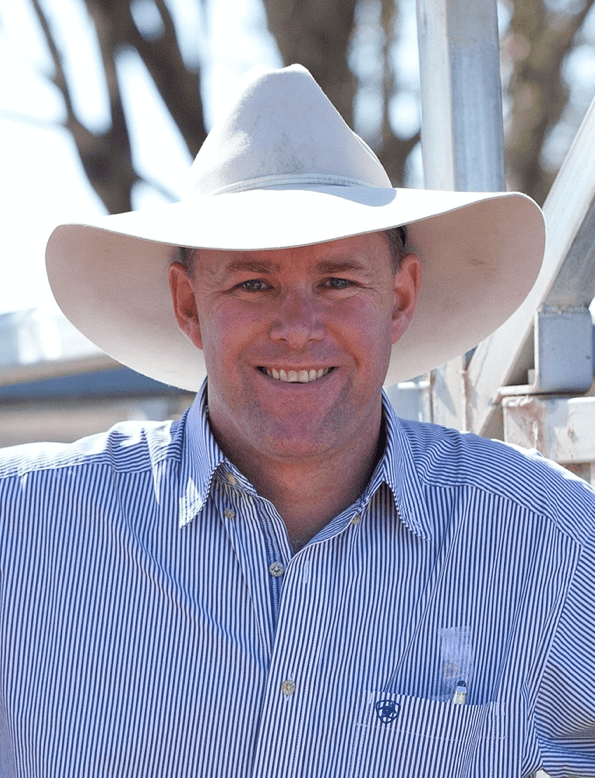 Alastair Rayner is the Principal of RaynerAg, an agricultural advisory service based in NSW.  RaynerAg is affiliated with BJA Stock & Station Agents.  He regularly lists and sell cattle for clients as well attending bull sales to support client purchases.  Alastair provides pre-sale selections and classifications for seedstock producers in NSW, Qld, and Victoria.  He can be contacted here or through his website www.raynerag.com.au