WITH the bulk of Eastern Australia's autumn bull selling season now drawing to a close, there are many bull breeders closely examining the results and trends to emerge.
While several of the major breeds are preparing for their national show and sales, the trends from the single-vendor sales that have taken place over the past few months are reasonably consistent across the southern states.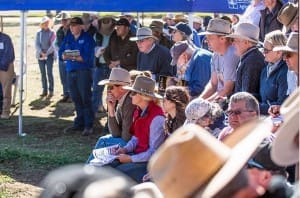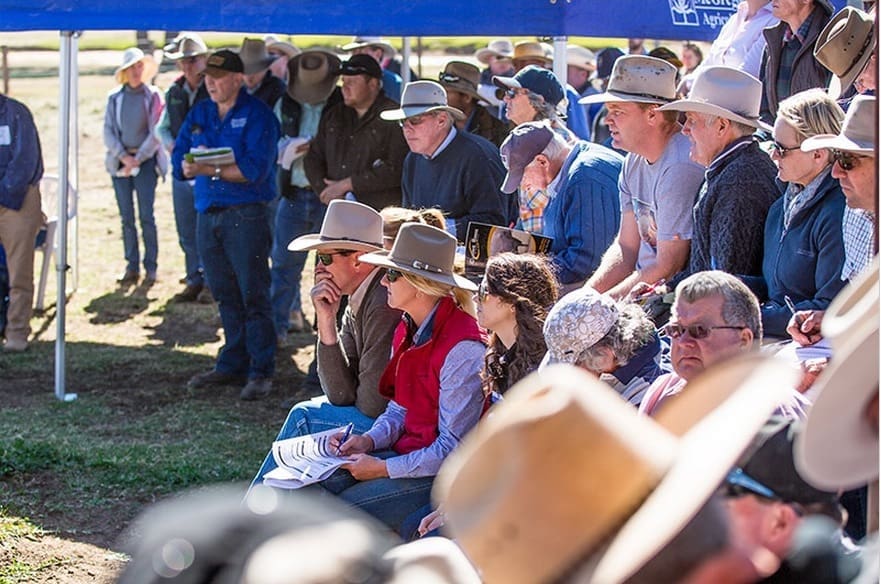 The ongoing female herd reduction as a result of drought conditions has been the largest influence on autumn bull sale demand and clearance rates.
MLA's forecast for national herd reduction continues (see today's earlier report) with a reasonably high turn-off of older females and less productive females within many commercial breeding herds.
This reduction has seen cow numbers in parts of Northern NSW fall by 30 to 40pc. The subsequent impact has been to reduce demand for bulls to enter breeding programs.
While demand for bulls this year has been suppressed, it hasn't been extinguished either. Clearance rates are still reasonably high for most sales. The average clearance for the sales reported by Beef Central so far this year is 77pc, with a number of sales recording 100pc clearance.
In speaking with a number of vendors and buyers after recent bull sales, there is a strong trend towards greater selectivity among bull buyers, with solid demand for sires with proven performance and higher accuracy EBVs.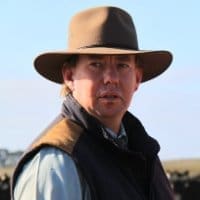 Business and production manager with Shorthorn Beef, Graham Winnell, pictured left, describes the approach of many producers to this season's sales as being focused on traits for the future.
"There are so many less cows in the system, so it's not unexpected to see demand for bulls being lower," he said. "However it's also pretty clear that producers are investing in genetics and using the opportunity to shop through the catalogue to find what they need."
Some strong results seen, despite conditions
The confidence producers have in genetics has been reflected in several particularly strong autumn sale results.
While not a large catalogue, JAD Speckle Park at Yeoval NSW had arguably the strongest sale this autumn, clearing all 28 bulls offered for an average of $11,214, despite a top price of only $24,000.
Banquet Angus at Mortlake VIC, had a total clearance of 96 bulls averaging $9625 in late February, while Pathfinder Angus near Naracoorte sold 116 bulls averaging $9145. Injemira Herefords also defied the dry conditions in NSW to clear 100pc of 85 bulls offered, to average $8682, while in Queensland, the Big Country Brahman Sale produced an average of $8655 for 307 bulls, and a clearance rate of 100pc.
Landfall Angus, from Launceston in Tasmania set a new state record with the sale of Landfall New Ground at $75,000. The strong demand for proven genetics was replicated at Spry's Shorthorn sale last week in Wagga Wagga, where Spry's Gigabytes N122 topping the sale at $40,000. Sold to Chris Hall from Parkes, the bull drew strong competition from a number of seedstock producers.
Paul Dooley, livestock agent conducting the Spry's sale, outlined the importance of seedstock producers maintaining their genetic program despite the drought conditions.
"The drought will break, and the good seedstock operators are focussed on keeping progress going in their own studs," he said. "So less demand does let them be more selective for the bulls they need to keep their programs moving forward."
Looking forward towards the upcoming spring selling season, Mr Dooley suggested that 'realistic' vendors were considering the size of their offerings later this year.
This was trend also emphasised by Graham Winnell, who suggested that bull breeders will be closely watching the season and the numbers of cows being turned off before settling on a final spring sale offering.
The early predictions of 2019 were that producers would be using the year to consolidate their genetic programs. This prediction largely appears to be holding firm, with strong competition for bulls with above average genetic merit and proven performance.
For producers planning on purchasing bulls in spring, the indication will be that competition for these leading bulls will remain strong. In order to make the most of the opportunity to improve their genetic programs, having a clear focus on the traits they need will be essential.
Short recess for Genetics Central
Tonight's weekly review concludes Beef Central's autumn bull sale genetics coverage. Genetics Central will now go into a short recess, returning week commencing 17 June to start the annual spring bull selling season coverage, running through to November.
In the meantime, we've started research into the upcoming spring bull sales calendar, for inclusion in our popular "Upcoming sales" searchable summaries (click here to access). Studmasters are encouraged to forward their 2019 spring sale dates and relevant details for inclusion in our searchable summary, using this form. This is a free service.
Alastair Rayner is the Principal of RaynerAg, an agricultural advisory service based in NSW.  He regularly attends bull sales to support client purchases and undertakes pre-sale selections and classifications. He can be contacted here or through his website www.raynerag.com.au