Editor's note:  Tonight's genetics review is the last for the Autumn 2023 bull selling season. Columnist Alastair Rayner will return in late June to preview the Spring 2022 bull selling period, and will continue to file weekly reports through to the end of the year. In the meantime we thank the many bull breeders Australia-wide who have supported Beef Central's genetics coverage with advertising throughout the autumn period, as well as the enthusiastic reader support and comment engagement we have received on genetics topics this year.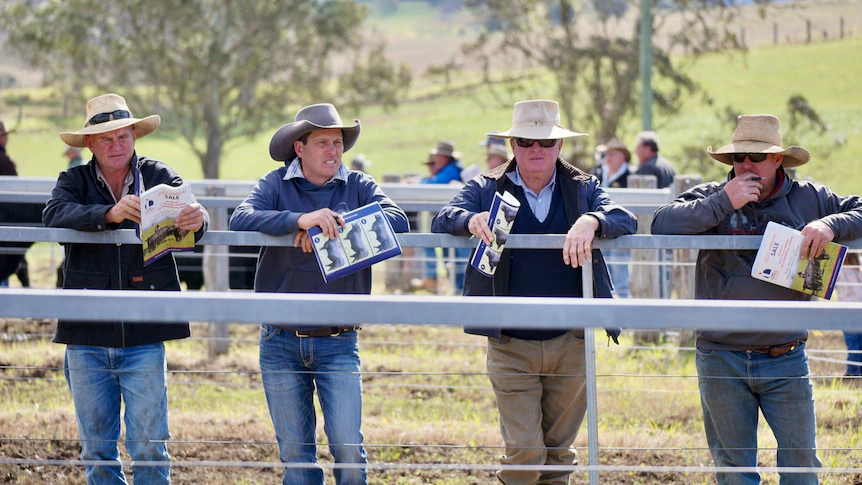 PREPARING the sale catalogue is one of the major undertakings bull breeders face ahead of their sale. The catalogue is a key piece of marketing, promotion and information-sharing for any seedstock enterprise.
In most cases the catalogue is more than simply a list of bulls for sale.  It provides insights into the program behind the bulls, the direction the breeder is heading and an opportunity to compare programs against others in the breed.
Many bull breeders allocate considerable time and resources to the development of their catalogue.  In many cases catalogues can consume much of a bull breeding program's budget for advertising and promotion.  So it is important to ensure whatever goes into the catalogue is both useful to the reader and is as accurate and informative as possible.
"Need to know" versus "nice to know"
When considering what to include in a catalogue it is important to think about information in the context of "need to know" versus "nice to know."  Ultimately the majority of people who read a catalogue are commercial producers seeking bulls for their breeding paddocks.  In these cases their needs fall in the category of genetic merit as well as information on phenotype (such as eye pigmentation, in those breeds where it is an issue).
In the case of genetic merit, most information can be conveyed in the animals EBVs.  Presenting EBV data does occasionally create some confusion in the minds of breeders.  Specifically how much data should be presented, how should it be laid out and what other information must be included in the catalogue.
There are some basics that should be adhered to when presenting BreedPlan data.  One of the key requirements is to clearly identify the data as being BreedPlan EBVs and that the name and date of the analysis is clearly identified.  For example January 2023 Brahman BreedPlan analysis.
One of the most important points breeders should remember is that all EBVs for an individual animal must be displayed.  It is not allowable to display just a selection of EBVs in either the catalogue or on pen cards.  At the same time the accuracy of the EBVs must also be displayed, and this can be done either below the EBV or beside it.
Breed average
It is important that bull breeders also include the appropriate (+) or (-) sign at the beginning of each EBV so that it is clear to anyone reading the catalogue what the EBV value is compared to the Breed Average.
Breed Average is perhaps the most important additional set of information to be included with the EBV data.  Providing the Breed average allows prospective buyers the opportunity to use the EBV data to make their considerations and comparisons of sires more accurately. While many breeders choose to provide the Breed Averages along with the Breed Percentile Tables at the front of their catalogues, this can be frustrating for many potential buyers, who have to constantly flick back and forth in their catalogue use.  Ideally, the Breed Averages should be displayed on each page, which makes the process of assessment less frustrating for bull buyers.
The Percentile Band Table does offer producers a lot of information regarding potential sires.  It is worth placing this table prominently in the catalogue.  However the table needs to be included in full with all the EBVs and the Selection Indexes included.
In any catalogue containing BreedPlan EBVs, space also needs to be given to explanatory notes on each of the EBVs.  Its important not to assume that everyone who reads a sale catalogue fully understands what the EBVs presented mean or how to understand them.  These explanatory notes can often be very helpful to new producers or to those producers looking at a different breed which has different EBVs on offer.  These descriptions are easily found on the BreedPlan website or from the BreedPlan office within a breed.
In terms of "need to know", this information is standard across all breeds using BreedPlan EBVs.  In most cases this data, along with the animals registered name will allow a potential purchaser enough data to start making some assessments on the animals' suitability to their breeding program.  There are, however, some additional sets of information that could be provided as "need to know".
This additional information may include the "traits analysed."  Providing this information may offer catalogue users an insight into the data that has been recorded and analyzed on that individual animal.  This can provide some producers with greater insights into the background of the herd and reenforce the breeders reputation for a focused breeding direction.
As previously noted, many breeders use their catalogues not only to offer information on sale animals, they also use it as part of their herd promotion and general marketing.  It is not uncommon for breeders to provide additional detail on genetic progress of their herd against breed averages.
These charts and additional details can be a valuable addition to a catalogue.  However, this data can take considerable time to be developed and presented.  It may be worth a bull breeder taking the time ahead of developing these graphs to decide if the information is "nice to know" or "need to know."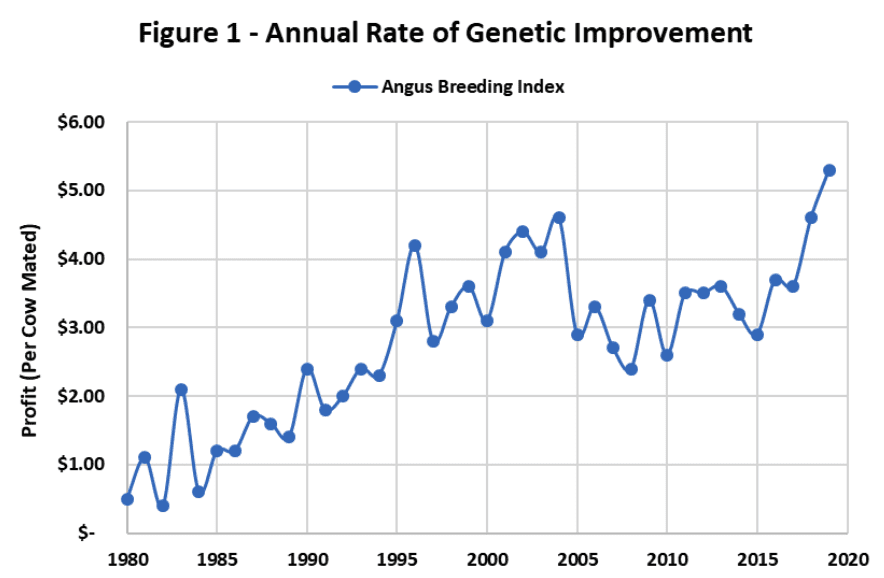 As "nice to know data" this information doesn't necessarily need to be included in a sales catalogue, particularly for catalogues developed under a tighter budget. One option for breeders wanting to offer this information may be to include it on their website where potential clients can access the data should they need to.
Alternatively, with the widespread use of QR codes breeders can now supply more information without the need to physically publish data.  This can be a good consideration in producing catalogues to a budget.  The QR codes can be used to link to BreedPlan data, as well as to a breeders website or other sources of information.
BreedPlan offers breeders with a series of resources for a number of breeds to assist in developing sales catalogues.  These include breed specific catalogue notes as well as QR codes and Hyperlinks to add to digital sale catalogues.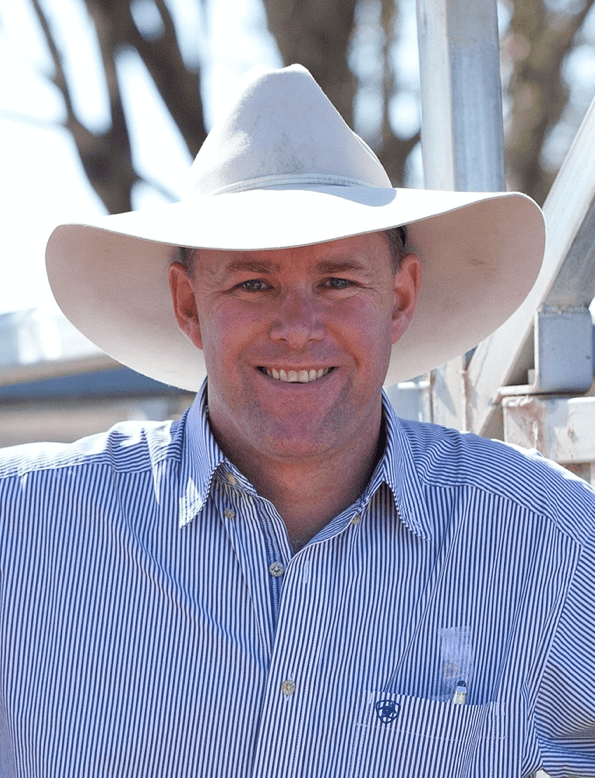 Alastair Rayner is the Principal of RaynerAg, an agricultural advisory service based in NSW.  RaynerAg is affiliated with BJA Stock & Station Agents.  He regularly lists and sell cattle for clients as well attending bull sales to support client purchases.  Alastair provides pre-sale selections and classifications for seedstock producers in NSW, Qld and Victoria.  He can be contacted here or through his website www.raynerag.com.au