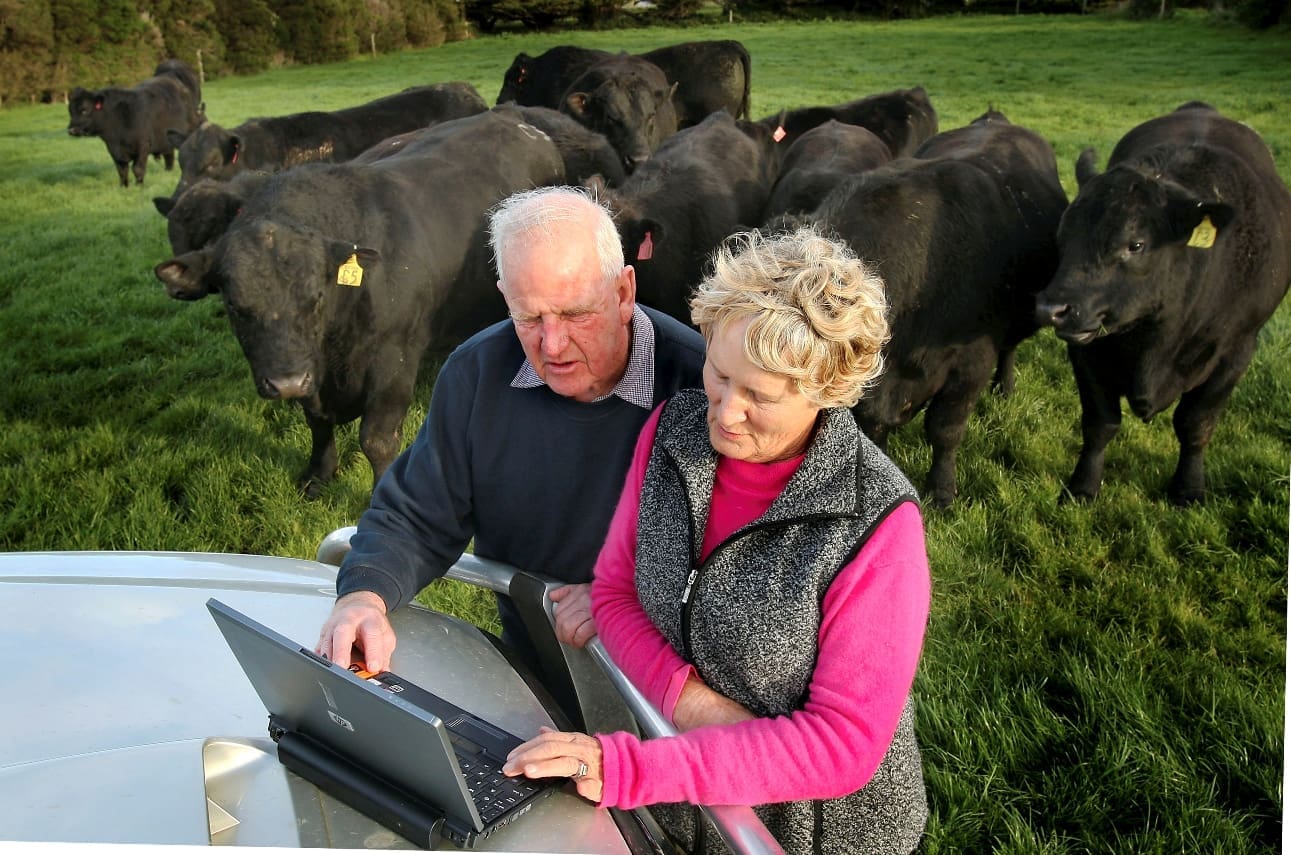 IN searching for new herd bulls, it is often possible to become quickly overwhelmed by the amount of data and information on offer.
As more and more bull breeders seek to record performance and offer data to their clients, catalogues quickly become full of information. Obviously, the more information on offer, the more informed commercial producers are to make decisions.
However, providing data comes at a cost. In recent conversations with several breeders, they have noted the cost of providing data in catalogues, and the difficulty they have in balancing the needs of clients with the information that can actually be provided.
A further challenge lies with breed societies which may also have to make commercial decisions on the cost and subsequent amount of data provided in online catalogues ahead of sales.
This is not to say that the information is not available, or indeed not of value. Indeed, the information breeders and the breed societies have on file is easily and freely available to anyone seeking to learn more about the genetic merit and background of particular bulls.
The ABRI (Agricultural Business Research Institute) database is where this information is located. As a resource, it is one of the most valuable tools for beef producers to access and search for genetics. Despite being freely available and easy to use, many commercial producers remain unaware of this resource, and the powerful searches that can be conducted through the platform.
ABRI offers a range of services to the broader agricultural industries. For beef producers searching for sires, the easiest option is to access the ABRI website (www.abri.une.edu.au) and select Breedplan services. This page will direct a user to the broader Breedplan space, including recent updates and news on the service.
To search for a sire, users should select the search menu which will then direct them to those breeds recording data on Breedplan, including countries that also use the service, such as New Zealand and the UK. On choosing the breed of interest, producers can then start their search, using a wide variety of criteria.
At the basic level, it is possible to search for animals in particular regions or states. Animals can be searched-for by year of birth, horn status, and genetic tests. More refined searches can be done against the breed average for the traits recorded.
In effect, this search tool offers producers a single point to search across their breeds and to then create a list of preferred sires they are interested in studying in greater detail.
Other search functions include an animal search which allows producers to search on their own general objectives. These are often broader descriptors, generally prefaced for example, in conversation starting with "I'm looking for a polled (Brahman) bull.  I'd like one that has been published as a sire, so I can see what he does."
The search function allows such a broad set of parameters and provides the listing of those animals that meet the criteria.
The opportunity in this search function is to then refine further the detail that is on offer. It is possible to then look at these bulls using BreedObject or to select an individual bull to view the information that has been published.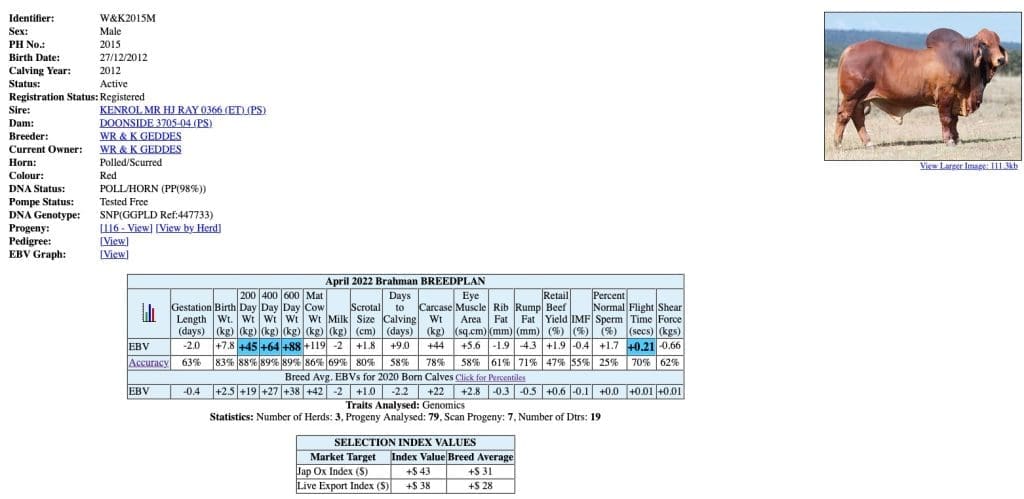 The power of this process lies in the ability of a user to then select the information they need to make more informed sire decisions. Where a paper catalogue may offer the Breedplan values and Breed Indexes, the web-based version offers the opportunity to research sire and dam information, and progeny performance.
This data allows producers to work forward from a sire to assess progeny born in recent years, or equally to search backwards to see the sire or dam lines of a bull. Often it is this background data that interests breeders, particularly those seeking specific sire lines.
As commercial beef producers start thinking about this year's sire purchases, the data available through Breedplan searching online is a powerful and possibly undervalued resource.  For producers who have defined breeding objectives, the capacity to search across a breed to identify and develop a list of potential sires can be an extremely efficient process.
Much of the information offered exceeds the amount that realistically can be included in printed material as well as linking to pedigrees and many other records that can refine a breeder's purchasing decisions.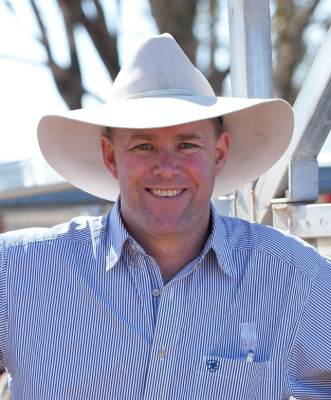 Alastair Rayner is the Principal of RaynerAg, an agricultural advisory service based in NSW.  RaynerAg is affiliated with BJA Stock & Station Agents.  He regularly lists and sell cattle for clients as well attending bull sales to support client purchases.  Alastair provides pre-sale selections and classifications for seedstock producers in NSW, Qld and Victoria.  He can be contacted here or through his website www.raynerag.com.au