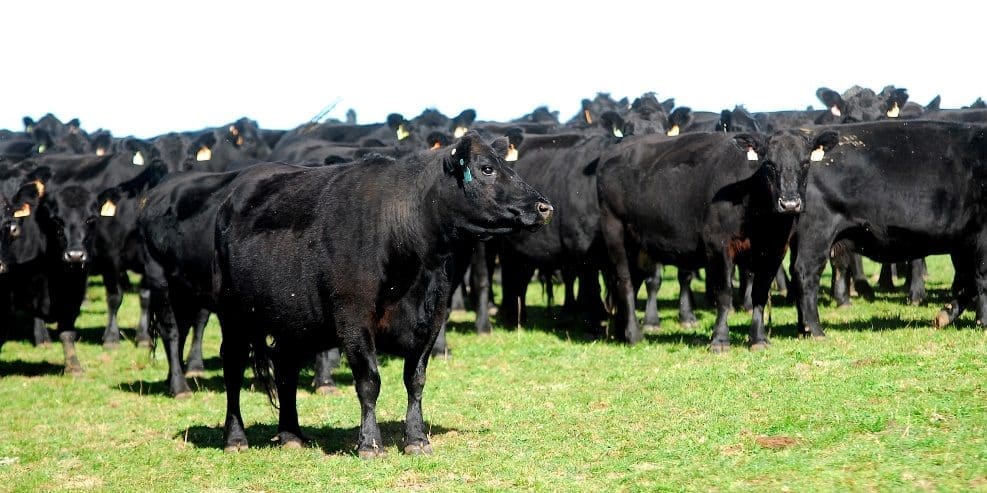 GENETIC improvement is often described as a long-term, cumulative improvement within a beef herd.
This can often be a difficult concept for some producers, who have great expectations on the impact that new sires will have on their herd.
There have been many bulls sold over recent years with the description of "herd improver" or "herd changer."  It's not that these descriptions are inaccurate, but it's more factual to suggest that these improvements will take some time to be visible within a herd.
The reasons for this delay, besides the actual time it takes from conception to a point where a  bull's daughters are suitable for joining, are considerable. One of the first points to note is the physical impact that a new sire can have in a breeding herd of cows, when used in natural matings.
Assuming a herd size of 300 breeders, with a bull ratio of three percent, the new bull joins a team of eight other bulls.  As a basic scenario, assuming the herd has a weaning rate of 88pc, this would result in 264 calves.
The new bull's contribution to this new generation, assuming he is successful during the joining period, may be in the order of 30-40 calves at most.
The genetic improvements expected in the young bull's progeny may well have been expressed. However, when averaged across the total number of calves assessed at weaning, those differences may not be as large as was expected from a "herd improver."
Team focus
This is where the importance of developing a clear strategy for sire selection comes into play.  As has been explored in previous Genetics Review columns, producers need to move away from considering bulls as individuals and instead focus on them as a team.
Considering bulls as a team changes the expectation and pressure placed on one individual to change the herd. Instead, having clear selection goals and traits in mind, producers have the opportunity to shape a team that collectively improves the entire generation to be born.
It is also perhaps a lot of pressure placed on bulls, when in reality, selection intensity should start with the next generation of replacement females. Genetic progress is a result of selection intensity combined with accuracy of genetic information. While most producers tend to use the bull's EBVS for their genetic information, its important not to discount the impact dams have on a calf.
There are times when it feels as if producers overlook the fact that a cow contributes 50pc of the genetics to the next group of calves. How much pressure and selection those cows have been through is equally important as a focus point if the goal for a herd is genetic improvement.
In the case of selection of replacement heifers, producers should be focusing on performance records of dams as well as on records collected on heifers themselves.
Cow productivity traits such as calving dates, Pregnant within four months of calving (P4M) in the northern production systems, birth weights, calving intervals (the time between calvings) and cow fat score or body condition score are all key indicators of the way cows are performing within a breeding program.
One of the values in knowing the background and dam lines of heifers is the framework it provides to a clear selection plan. Many commercial beef producers use some objective data at selection such as weight, and then complement their decisions with assessments on structure, temperament, and other phenotypic traits.
Weight is a good example, of this impact. Selecting the heaviest or largest heifers could mean that while there is an improvement in lifting growth rates it has the negative impact of lifting and increasing mature cow weights over time.
Often, knowing which heifers are the oldest in the group can be more valuable. If a producer was able to have confidence that the weight and size of the heifer is a result of genetics and not just when they were born, is a much more effective way to select replacement heifers.
From the group that are drafted, choosing the oldest in the selection as replacements offers the opportunity to address weight and conception rates at first joining.
There is strong evidence that those heifers that were born earlier have higher rates of puberty attainment prior to the start of their first breeding season. The flow-on effect is an increase in early conceptions and calving date among those females. This plan provides the opportunity for heifers which calve earlier to not only wean heavier calves, but also to recover and rejoin more successfully for their second joining.
This level of selection intensity, backed up by records, then offers the bull team a group of females that will help achieve herd improvement.
Over several generations this process does result in the permanent and cumulative improvements most breeders seek for their herds.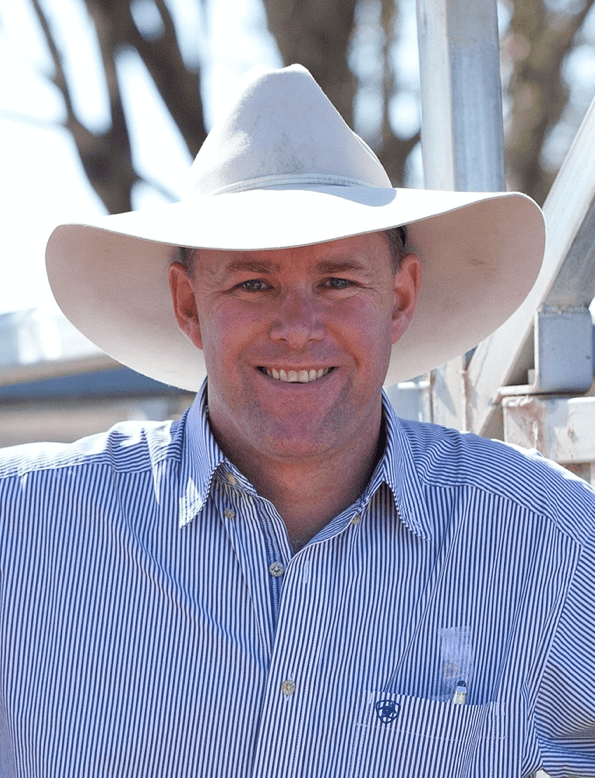 Alastair Rayner is the Principal of RaynerAg, an agricultural advisory service based in NSW.  RaynerAg is affiliated with BJA Stock & Station Agents.  He regularly lists and sell cattle for clients as well attending bull sales to support client purchases.  Alastair provides pre-sale selections and classifications for seedstock producers in NSW, Qld and Victoria.  He can be contacted here or through his website www.raynerag.com.au