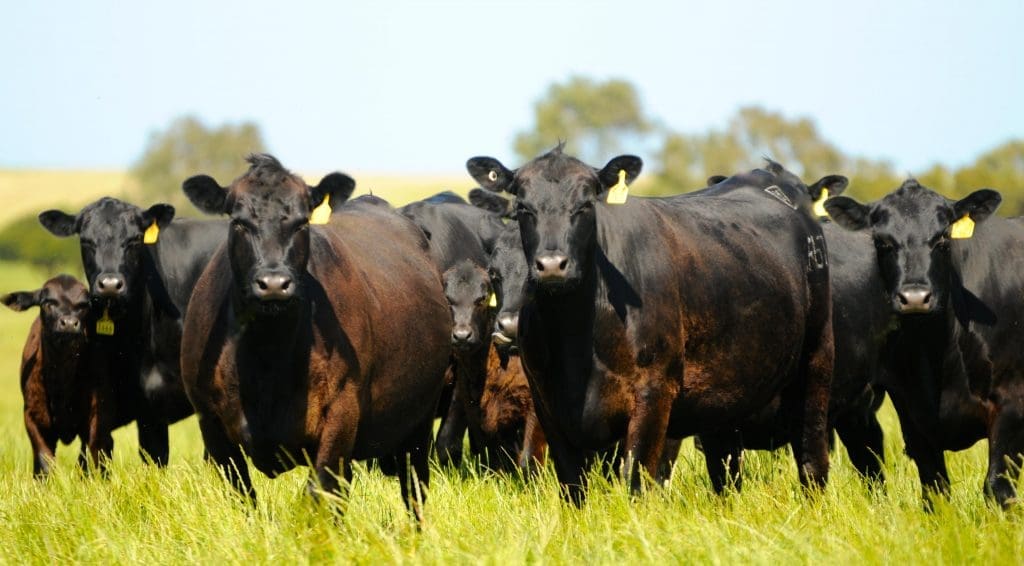 EFFECTIVE herd selection is a process that requires a degree of planning and consideration in order to achieve overall herd improvement.
While many producers undertaken annual herd selection through their culling strategies, and identifying replacements, often these strategies don't result in the changes that are required to make a herd more productive and profitable.
Having been involved in benchmarking programs for many years across eastern Australia, I've seen many herds seeking to become more productive and profitable.
In the herds I've been involved with, the key driver for profitable beef systems comes down to the kilograms of beef produced per hectare per annum.  It was suggested that around 80pc of the variation in Cost of Production among beef herds was due to the kilograms of beef produced per hectare, rather than enterprise costs.
So for any selection program, becoming more profitable should be an underlying factor in both planning strategies and in practical drafting at the yards. I've been told selection is about achieving a defined end-point. That end-point, or goal, should be to have the most productive herd of breeding females that are suited to a particular environment.
I encourage my clients to set a selection strategy based on herd performance. The performance of cows should be monitored and that data used to inform decisions in the yards. More often than not, selection decisions are based on a subjective decision in the yards depending on things such as how the cow behaves through to a dislike of a particular animal.
I'm certainly not suggesting that temperament in the yards isn't something that should influence a decision, but that there are other traits that are less observable which should also be used to select cows on.
Selection is one of the practical tools available to producers to achieve the ultimate goal of achieving and maintaining a profitable herd. In that sense, it isn't necessarily about looking for the biggest females, rather its about identifying and finding those that make the most contribution to maximising kilograms of beef per hectare.
In that sense, females should be identified and monitored for the fertility traits. Cows that fail to conceive and those that fail to rear calves are easily identified. However there are those cows that go into calf late, or those, which rear lighter weaners that are often overlooked in simple yard selection decisions. Just because a cow has a calf doesn't mean that it she has been as productive as other females.
Data on these traits can be highly valuable in not only identifying individual animals but in making objective decisions about cows that should be kept in the herd.
As a lead on from this data, it then opens up the opportunity to make better selection decisions on bulls and the traits that should be a focus when seeking new sires. The use of performance records such as the EBVs for Days to Calving as well as fertility indicators such as calving Ease EBVs in combination with a planned selection process can shift a herd's productivity and ultimate profitability significantly.
It is important to remember that the process of selection isn't one that is just about upward improvement in a herd.
For many herds, selection is about maintaining an optimum.That optimum can be to display the ideal traits for the target market and for the environment.
So selection will focus on traits that range from fatness to mature cow weights. If there is a defined optimum, it's much easier to identify the cows that don't meet the mark and to select bulls that will help keep a herd where it's supposed to be.
How well do you know your cow herd?
Probably one of the most useful things to consider prior to selection is to ask, "How well do you know your cow herd?"  If herd data is limited, the ability to identify and retain the most profitable females is going to be limited. As a flow-on effect, it means bull selection will also be less targeted.
While bulls can be selected to meet breeding objectives, the process of achieving those objectives and being more profitable will take just a little bit longer than it needs to be.
While selection on phenotype and on basic data will achieve improvement in a herd, having a plan that's based in the drivers of a herds profitability – be it fertility, growth or just maintaining the current level of production – will provide clear outcomes and make the process of selection a more efficient and effective event.
Alastair Rayner is the Principal of RaynerAg, an agricultural advisory service based in NSW.  He regularly attends bull sales to support client purchases and undertakes pre sale selections and classifications.  He can be contacted here or through his website www.raynerag.com.au