BREED comparisons and breed descriptions can often be misleading.
It has long been the case that breeds will choose to promote their attributes through the promotion of certain traits or characteristics. Most producers will know of at least one breed or often several, that have used breed characteristics as part of successful promotional programs.
While there is nothing wrong with promoting a breed's characteristics or traits, there is a point where producers need to stop and consider the descriptions being used. Simply because a breed in general displays certain traits, does not mean every animal in the breed has those traits.
It's also worth considering what a characteristic means in practical terms. More concerningly is the attitude that develops when breeders start to apply that description to their breed and consider it as the 'definition' of their breed.
A good example of this concern can be seen in some of the online discussions resulting from last week's Beef Central article on the recent trends in Interbreed stud beef judging results at major livestock shows across Australia.  The article used the word 'terminal' in an attempt to describe breeds of different types. One significant social media discussion was driven by producers who seemed frustrated that their breed was often overlooked, even through that were "renowned as a maternal breed," to quote one contributor.
There are some flaws within this thinking, and it is important to challenge the perceptions that breeds and breeders have when using these generic breed descriptions. The perception that being 'maternal' is something an entire breed is renowned for is one point to challenge.
The other is to question what using this term or any broad terms can mean for a breed to grow and progress.
Being a maternal breed is a very broad term. It is a catch-all term used by some producers and can mean many things. Ultimately it comes down to producers attempting to describe the traits that influence a cow's ability to conceive, calve unassisted, raise a calf, and re-conceive.  These are the traits that actually matter.
Within any breed there is now enormous variation between animals with these traits. Most of these traits are of low to moderate heritability, which means the environment plays a significant part on the expression of these traits during a female's life.
However it is possible to select for these traits and to increase the genetic merit of a herd so that fertility can be improved over time. This genetic selection combined with selection of replacements and culling of non-performing animals does lead to change and improvement with herd and within breed.
The risk in relying on a generic term such as "maternal" can be that producers lose their focus on selection and management of the traits that actually drive fertility in their herd.
People do tend to look for the easy options. It's not uncommon for producers to choose to use a bull "because it's from a maternal (or other breed characteristic here) breed" rather than looking to see if that bull's genetic potential will actually address a herd's needs.
The variation within breeds can easily see this approach failing to achieve any realistic improvement in a herd.
For any breed, generic terms can often prevent meaningful improvement. There are breeders who choose to follow the generic descriptions associated with their breed rather than looking deeper into their herd and breed to seek improvement. While a breed may be recognised for traits that contribute to fertility, or growth or meat yield, for example, not every animal in that breed necessarily has those traits in abundance.
Unless breeders actively start to record, identify, and select the more superior animals within a breed, these claims become more and more generic, and ultimately more meaningless.
Choosing to coast along under a breed description that was developed to assist marketing or promotional purposes will not lead to breed improvement, growth, broader recognition, and industry demand.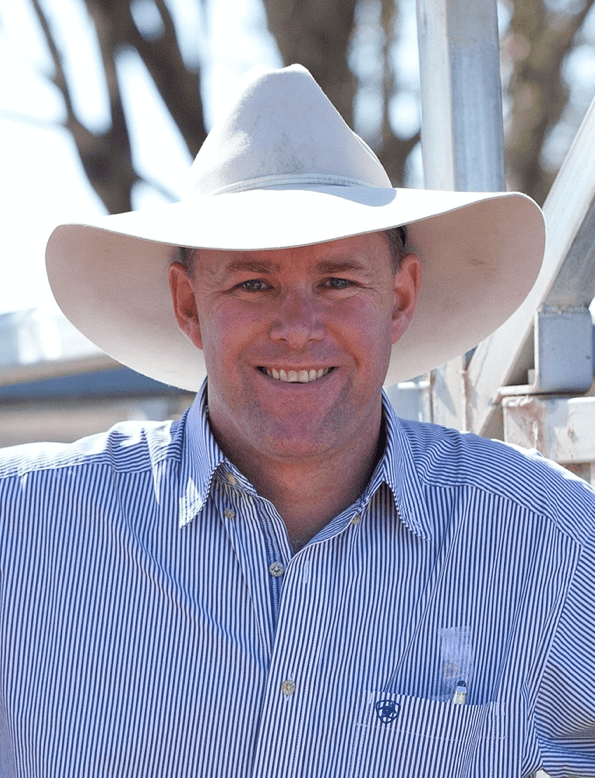 Alastair Rayner is the Principal of RaynerAg, an agricultural advisory service based in NSW.  RaynerAg is affiliated with BJA Stock & Station Agents.  He regularly lists and sell cattle for clients as well attending bull sales to support client purchases.  Alastair provides pre-sale selections and classifications for seedstock producers in NSW, Qld and Victoria.  He can be contacted here or through his website www.raynerag.com.au