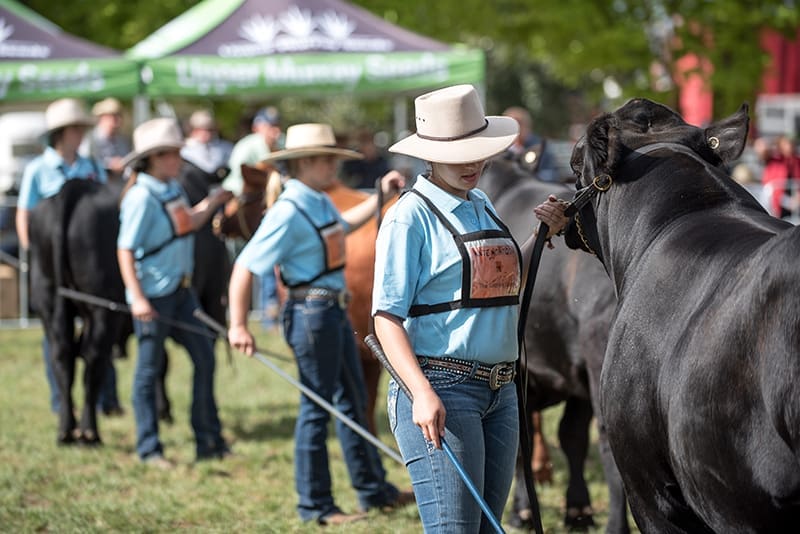 THIS week the Royal Agricultural Society of NSW will host arguably the largest annual agricultural event in Australia, the Sydney Royal Easter Show.
While not the 200th show, this year the society celebrates its bicentenary milestone (several years were missed due to the war), focusing on its core values of promoting excellence in agriculture through competition.
At the heart of agricultural competitions are those built around livestock exhibition. Cattle are a mainstay of any show and in particular the Sydney Royal.
However, the exhibition of cattle is often tempered with an underlying question of the value and relevance to the broader industry in today's context. Exhibiting cattle is often viewed as an expensive promotional exercise with animals that have been prepared without enduring significant growth challenges compared to animals raised in paddock conditions.
It is also often argued that comparing and selecting one animal over another purely on visual merit neglects the comprehensive genetic information that is now available within breeds. And it is just one judge's opinion.
The conclusion is that the recognition for an animal is based solely on visuals of a phenotype that may not hold up in breeding programs further into the future.
These arguments have been put forward for many years, possibly since agricultural competitions commenced in Australia. It is important they are put forward and continue to be used to challenge and prompt producers to consider why show livestock and more importantly, what can the results from the 'lawns' mean to the wider industry.
Perhaps the first lesson is to remember to put judging into its proper perspective.
The decision to exhibit livestock should be seen as that: a decision for a breeder to place on display the results of their breeding decisions, and breeding direction. It is the opportunity to look at the type and style of animal that each breeder is focused on.
It's also the opportunity to evaluate their commitment and focus on their cattle. Generally, the cattle on show represent the type of cattle that breeder aims to offer the industry. True, those animals may be the pick of the herd and have had every opportunity to express their genetic potential, but they do represent the breeder. This should be seen as the chance to assess what is on offer and to make the connections that may help bring a commercial producer closer to a breeder, and so find herd bulls in the year ahead that may suit a breeding program.
It is worth noting that while many in the industry may not exhibit livestock, often for the reasons argued earlier, many of those individuals are often to be found watching the judging – whether it be at the Beef Expo in Rockhampton or the Royal Sydney Show.
Those individuals are using the opportunity to expand their network of breeders, to learn what other breeders are focused on, and to make connections for their own programs. In this case, the perspective of exhibiting offers insights in one location that would be harder to achieve in other ways.
Keeping data offered as part of judging in a catalogue in perspective is also essential. At Royal Shows, bulls and led steers are exhibited with weights and fat scans. These raw data sources can be useful, however, it's important to note these are raw data and shouldn't be used to assess the genetic potential of bulls as a sire for a breeding program.
While many observers often look at weight of cattle, the actual weight at exhibition is a measurement of limited usefulness. Being driven by the nutrition and preparation, it should be seen as giving some indication of the overall development of the beast when it is being judged against animals of similar age.
It is often overlooked that the rate of bodyweight gain per day of age slows as a beast gets closer to maturity. As a guide, it is advisable not to compare animals with an age difference greater than three months.
These considerations are most relevant to individuals, rather than to the broader industry.  However, the value of sharing knowledge around breed directions, breed values or even to become more confident in visual livestock assessment all have flow on effects for the industry.
In an era when the industry is being observed more closely, often by people with no connection to agriculture, demonstrating the commitment to animal care is an opportunity not to be missed
Knowledge transfer is important in development across business and across industries.
On a broader industry perspective, the value of the stud judging 'lawns' is to demonstrate to a much wider audience (both city and country based) the commitment and focus beef cattle breeders have to responsible and efficient livestock production.
In an era when the industry is being observed more closely, often by people with no connection to agriculture, demonstrating the commitment to animal care is an opportunity not to be missed.
It is easy to assume that the broader public wants only to see this concern and commitment towards welfare. In fact it is much broader.
The Sydney Royal Easter Show can expect more than half a million people to attend. Many want to have a stronger connection with their food source, to know and understand how it is produced and to connect with those who produce it. The visual images associated with nurturing, preparing and exhibiting livestock can be powerful images to promote the industry's ongoing commitment to sustainable and responsible production.
As a councillor of the Sydney Show's cattle competition, genetics editor Al Rayner took part in a Weekly Grill podcast with host Kerry Lonergan on Friday, looking at the future of stud cattle showing. Click here to access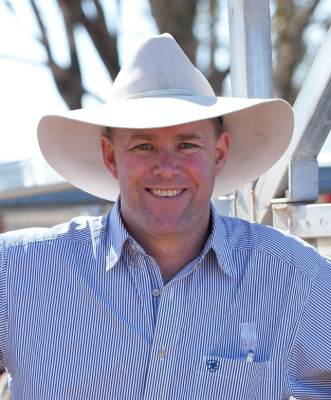 Alastair Rayner is the Principal of RaynerAg, an agricultural advisory service based in NSW.  RaynerAg is affiliated with BJA Stock & Station Agents.  He regularly lists and sell cattle for clients as well attending bull sales to support client purchases.  Alastair provides pre-sale selections and classifications for seedstock producers in NSW, Qld and Victoria.  He can be contacted here or through his website www.raynerag.com.au