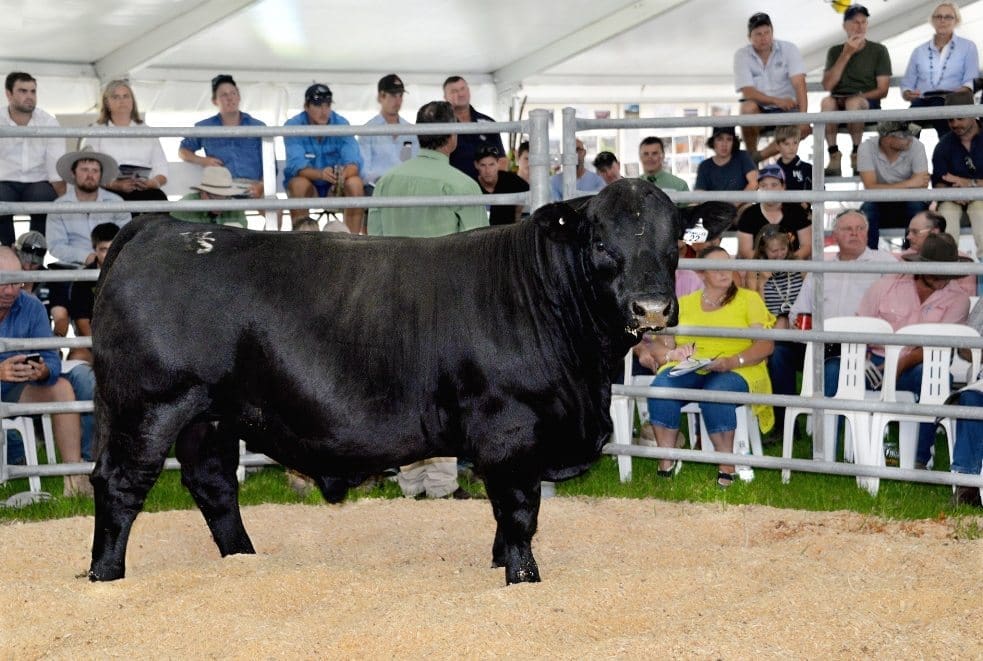 Tonight marks the seasonal return of Beef Central's popular Weekly Genetics Review, compiled by NSW genetics and breeding consultant, Alastair Rayner. Al's column will appear weekly on Tuesday nights for the duration of the 2022 spring bull selling season, through to November. Editor   
TRADITIONALLY bull sales fall into the distinct seasons of Autumn and Spring. A developing trend in recent years has been the extension of the autumn season and the early commencement of the spring sales, so the two now almost merge into one.
There are potentially a few contributors to this trend. What is clear is the price momentum for replacement stud and herd bulls which was graphically evident in 2021 shows little signs of easing, as the spring season starts to gather its own pace.
A couple of very early indicators of what might lie ahead came at the Speriby North Angus sale held near Glen Innes, and Alumy Creek's Angus Sale a fortnight ago. A reduced catalogue of 45 bulls at Speriby North reflected the severity of the dry conditions experienced earlier in the Speriby herd in the big dry of 2019-20, but the sale produced a 100 percent clearance, a new record top price of $35,000 and a healthy $18,448 average. The same sale last year averaged less than $12,000.
Alumy Creek's sale near Tenterfield on 27 May followed a similar trend. It sold all 45 bulls offered, averaging $16,333 – up more than $5000 on the same sale last year. Top price of $52,000, doubled last year's high-water mark.
A little earlier, Hazeldean's annual May sale at Cooma produced an exceptional $24,132 average for 74 Angus bulls.
One of the keenest observers of the seedstock sector across Australia is Struan Pearce of StudstockSales.com.  Struan is a well-known industry identity working with breeders across all breeds and states to promote and market seedstock through his website and facebook page.
Ahead of the spring sales, Struan offered Beef Central some insights based on his broad exposure to the industry.
"I think this will be a really exciting year," Struan said. "There's no doubt the optimism underpinning the industry generally is still impacting on sales and prices."
Struan attributes a lot of the demand and competition at sales as coming from commercial producers determined to purchase the best on offer to go back into their programs.
"Last year it was really noticeable that it was commercial producers setting the demand and prices.  They certainly weren't afraid to go head-to-head with the seedstock breeders to buy the bulls they wanted. I think that it will be really similar this year as well," he said.
Looking at early sale results, including recent national sales, Struan said producers appeared to have accepted that average bull prices are now much higher and are prepared to bid strongly in order to secure their top choices.
"It's interesting that if we accept a bull value is on average worth around the same as eight to ten steers, while in the past producers may have only invested the value of say seven or eight steers – so the lower end of that average.
"Now they are quite comfortable and regularly investing at the top end – say equivalent to nine-to-ten steers – and each of those steers, of course, is worth considerably more than what it was two or three years ago. It's a huge lift in value and investment and driven by the commercial sector."
Further north, respect Queensland stud stock agent Harvey Weyman Jones also considers this year will be characterised by another round of strong sales.
"The commercial beef sector remains strong – underpinned by international market demand and further reinforced by ongoing excellent seasonal conditions – and this always tends to influence the strength of the sales.
"I'm not sure this year will see the big jumps in value that made last year so memorable. Probably it will be a consolidation or perhaps a little increase on averages, but staying in line with where the commercial sector is," Mr Weyman-Jones said.
Looking at the list of traits buyers may be most interested in, he suggests producers are increasingly more discerning when it comes to bulls.
"They have seen the lift in value of their cattle in areas such as MSA Index values, the compliance with feedlot specifications, areas like this. So they are more likely to be focusing on the better end of the catalogues to keep hitting these more valuable market options."
In speaking with several seedstock breeders as the season commences, some general trends have emerged in conversation.
The key areas remain the importance of securing a strong client base. A prominent northern tablelands producer noted the increase in the number of smaller-sized seedstock operations.
It was suggested the challenge for these new and emerging operators would be in securing client support.
"We find our clients are very focused on our commercial results. Increasingly we have to back up our performance records and data with commercial performance. That does take time and needs work on relationships as well to share that data. But it does reflect in the support we and other similar larger bull breeders receive at sale time."
Harvey Weyman Jones noted the growing use of Breedplan and performance data among his clients when seeking bulls in recent years.
He feels this trend will be a strong feature for many making decisions this year. "I think for those seeking bulls from the better end of the catalogues, they want to make really informed decisions.
"The accuracy of BreedPlan data is becoming more accepted by producers and they are growing more comfortable incorporating this information into their decision process."
Online support
Struan Pearce also noted the importance of the online sale platforms for both bull sellers and for those in the marketplace.
"Accessing a broader client base, particularly as producers grow more comfortable in bidding online is an advantage for any seller. In some ways it makes selling bulls more straightforward, and we have seen some very good online sales, that have had a smaller catalogue than may have been the norm when selling physically."
While demand for bulls appears to be strong across the southern states, Struan did note that some operations have experienced challenges in bull preparation.
"A few people have commented to me that their bulls have struggled in the wetter conditions, and with recent cold weather the bulls are probably a bit behind where those breeders would hope to have had them," he said.
In speaking with a number of breeders and agents in the lead up to June, this may be a factor some producers will consider as they approach sales, however its unlikely to dent the willingness of commercial producers to bid on bulls they have identified as suitable for their operations.
While it is always difficult to accurately predict just how strong this spring's sales cycle may be, it is possible to make some broader predictions.
The first is that bull prices are more than likely to remain close to or slightly above last year's averages. While commercial cattle prices remain strong, bull prices remain relative as a result.
Most observers suggest that while slightly more bulls may be on offer this year, commercial producers seeking new herd bulls are more likely to be competitive for the better end of the draft.  To this suggestion, bulls from herds with strong commercial relevance as well as high quality genetic information – that is, high accuracy EBVs – are likely to be in higher demand.
Given the expected competition for these better bred bulls, it is worth considering a comment made by Struan Pearce.
"Many people overlook very good programs, with similar genetics and breed types to their needs by purchasing from higher profile operations," he said.
"Spending some time online with sale catalogues through the breed websites can often identify the genetics required from a less well-known breeder.  This could potentially lead to getting a similar bull with less competition and possibly at a better price.  Being prepared to do some sale preparation will be a higher benefit to producers particularly in the season to come."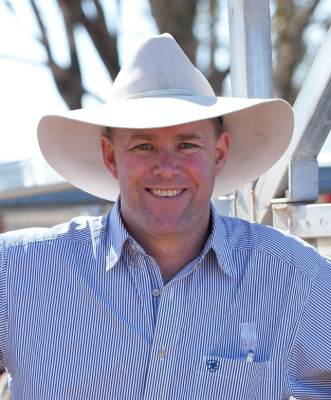 Alastair Rayner is the Principal of RaynerAg, an agricultural advisory service based in NSW.  RaynerAg is affiliated with BJA Stock & Station Agents.  He regularly lists and sell cattle for clients as well attending bull sales to support client purchases.  Alastair provides pre-sale selections and classifications for seedstock producers in NSW, Qld and Victoria.  He can be contacted here or through his website www.raynerag.com.au