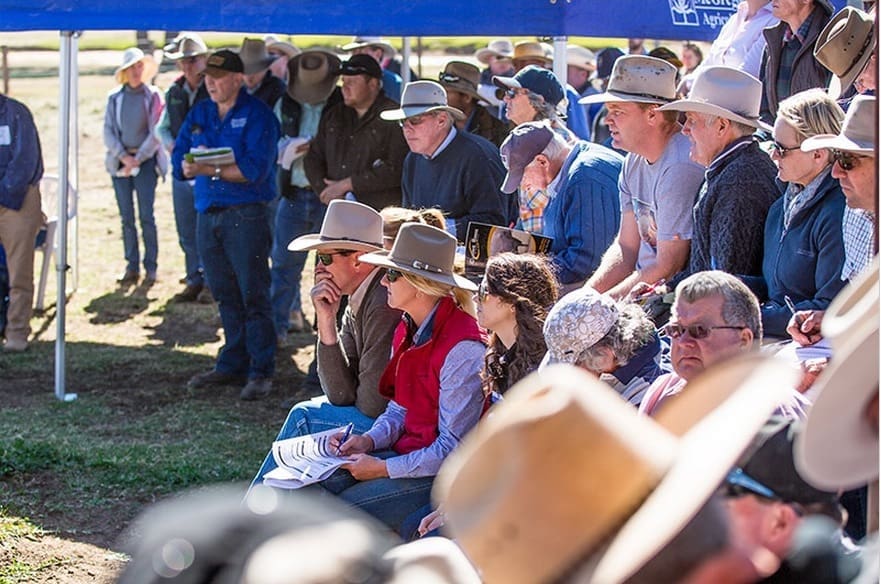 IT IS almost impossible to look at 2020 without feeling a sense of amazement, given the unprecedented social challenges that have occurred nationally and globally.
To look back to a point 12 months ago, the ongoing drought conditions across eastern Australia had yet to break; massive bushfires stretched from Queensland through northern NSW and into the NSW Blue Mountains, becoming a mega blaze.
While cattle prices were strong, it was difficult to foreshadow how the 2020 season for commercial cattle producers, and bull breeders in particular, would play-out. The commencement of the autumn sales occurred pre-COVID, and came on the back of the first reasonable autumn break many regions had seen in years.
In many ways, these early autumn sales were able to capture the full attention of breeders who were displaying more confidence as result of a seasonal break and were seeking bulls to get to work, start rebuilding herds, and restore cash flows.
The dramatic impact of COVID-19 across Australian society had an equally strong impact on seedstock breeders and their business models. Social distance restrictions, travel restrictions and limitations on gatherings immediately halted traditional methods used by many seedstock producers to display and market bulls ahead of their annual sales.
Field days, agricultural shows, including capital city Royal Shows in every state and pre-sale inspection days were cancelled.
Most autumn sales were largely shielded from the full impact of these changes as they were held earlier in the year. The results across these sales generally reflected the return of confidence among commercial cattle producers, with strong sale averages and high clearance rates.
However as COVID-19 become the dominant issue in society, many agents and producers were concerned about the potential impact on this year's spring bull sale season.
Despite the concerns that were held by many, there were equally strong levels of confidence that the 2020 spring selling season would be very strong.  Predictions made in this column by agents such as John Settree from Nutrien in NSW suggested averages would be around the $8500 to $9500 mark "reflecting the quality of the bulls on offer, the confidence in the market and the need to get back into business."
This optimistic projection, shared by many, was fully met in early sales in June.  However, the trend for very high to total clearance rates, coupled with well above average prices quickly became the 'new normal' as producers competed strongly to secure bulls across all breeds and locations.
While the reasons for the strong results have been discussed in several previous columns, some standout messages are worth focusing on:
Refocus on marketing and awareness
The social restrictions that were enforced nationally impacted bull sales in multiple ways. Reliance on traditional marketing methods, be it exposure through agricultural shows, on-farm inspections and field days, quickly had to change as these events were postponed or cancelled.
Many seedstock operations reconsidered their marketing and awareness strategies to ensure a presence was maintained in the minds of potential clients. The increase in social media campaigns highlighting bulls and breeding programs was noticeable in 2020.
The most notable message was to use multiple social media and online platforms to promote a sale. It's worth noting that many seedstock producers this year used high quality still or video images of their bulls in promotions this year across Facebook, Instagram and Youtube to highlight their offerings to clients who were unable to travel, of may not have had an opportunity to see the cattle in person.
Along with social media, many operations invested strongly in paid promotions using high quality images and digital links to websites and sale catalogues. Beef Central recorded record patronage from prominent bull breeders across British, European and Bos Indicus-influenced breeds throughout the spring sales period, promoting their sales and programs to broader audiences.
Stimulated by what they saw in such promotions, many more bull buyers this year proved that they were comfortable in buying bulls online, sight unseen, due to COVID limitations.
One of the underlying messages for any online or new bull marketing program is the value associated with investment in high quality professional photography. With more and more seedstock businesses moving to online platforms for advertising and promotion, high quality images make a significant difference in highlighting the cattle that will be offered for sale compared to grainy, low-resolution, poorly composed images taken on phones or without a clear idea of the image that the businesses wish to portray.
Online auctions become a fundamental sales method
Online sales in 2020 were a significant method of sale for most sales this year.  AuctionsPlus and Elite Livestock sales were two major platforms where producers were able to either conduct standalone sales or interface their live auctions with online bidding.
Online marketing platform AuctionsPlus, for example, has recorded massive rises in online bidding and buying activity for seedstock this year. As outlined in greater detail in tonight's separate article:
In the spring sales period (1 August to 16 October), bull sales either interfaced, or conducted entirely online via AuctionsPlus, grew by 70pc compared with the same period last year , to 109 sales.
Total online bids (either bull or ram sales) grew 845pc from around 4200 to +40,000
Total online bidder numbers increased by 80pc, averaging nine bidders per sale
Total lots purchased online (rams and bulls) grew from just over 500 last year to +4000 in 2020, a 588pc rise.
In the past access to telecommunications networks has been a limitation to the uptake of interfaced online auctions, however 2020 created an impetus for many businesses to invest in infrastructure to provide this platform at their sales. The growth in online sales – due to restrictions in travel, time saving for bull purchasers in travel and accommodation as well as the opportunity to market to a national audience is likely to remain unchanged in 2021.
For autumn sales where online marketing may not have been a major requirement in the past, it is worth noting the important role online selling played in many sales in the latter half of 2020. Even if travel restrictions are greatly eased, its likely producers who are more comfortable buying bulls online will continue to use this method into the future.
Focus on cattle and performance information
It is difficult not to acknowledge the need by many producers to access bulls in order to rebuild numbers, after extended and severe drought.
While this was a major motivation behind strong purchasing this year, an additional consideration was the generally higher quality of bulls on offer. Most seedstock breeders had reduced numbers that had been more carefully selected following the drought, and those remaining animals tended to be the 'best-of-the-best.'
Producers seeking sires will continue to expect this level of quality and attention to information such as performance records and accuracy of information.
It is important that moving into 2021, seedstock breeders don't lower their standards of selection to increase sale numbers in the search for a repeat of high sale prices.
This message could also be extended to prospective bull breeders considering entering the market in the hope of repeating the sale performance seen in 2020. Larger numbers and perhaps less demand as breeding herds – particularly bull batteries in programs – stabiles, will more than likely see some easing of demand and price next year.
The three key points to take away from 2020 and use in coming sales is to focus on selection and quality of sale drafts; work at lifting and embracing marketing strategies to promote awareness over a broader client base; and to factor into sales strategies an interface with online sales in order to cater to clients from broader areas than traditionally encountered.
Editor's note: 
Tonight's genetics review is the last for the 2020 season.
Columnist Alastair Rayner will return in late January to preview the Autumn 2021 bull selling season, and will continue to file reports through next year. In the meantime we sincerely thank the many bull breeders Australia-wide who have supported Beef Central's genetics coverage with advertising throughout 2020, as well as the enthusiastic reader support and reader comment engagement we have received on genetics topics throughout the year.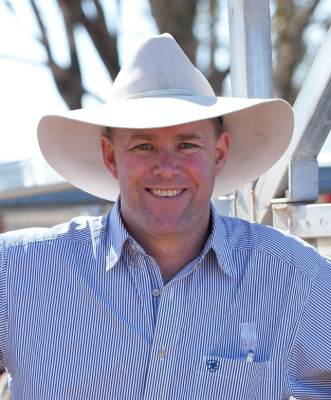 Alastair Rayner is the Principal of RaynerAg, an agricultural advisory service based in NSW.  He regularly attends bull sales to support client purchases and undertakes pre-sale selections and classifications.  He can be contacted here or through his website www.raynerag.com.au