AS autumn bull sales are in full swing, the time is right for cattle breeders to turn their attention to the genetics of their female herd to ensure the right cows are selected for joining.
Neogen Australasia's genomic sales manager Hannah Bourke said research showed it cost between $1800 and $2500 to raise a heifer to joining age, making the question of which to join and which to cull a major financial decision for a breeding business.
F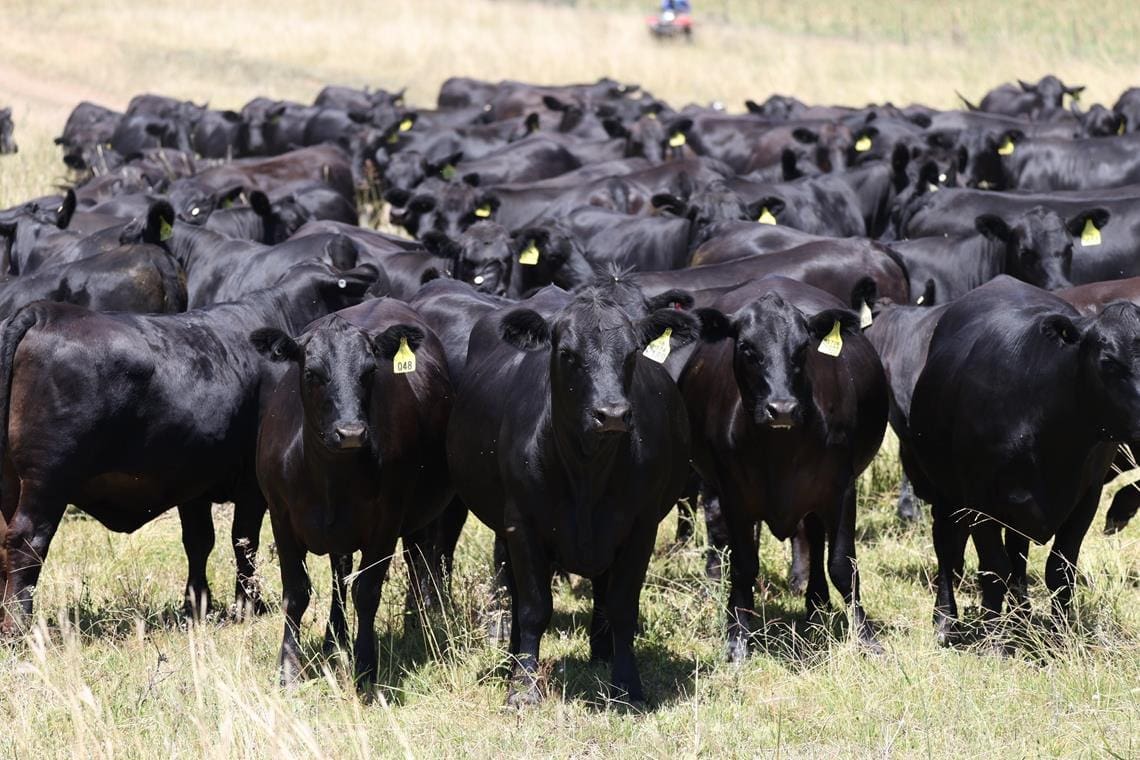 or stud and commercial Angus breeders, answering that question is made easier with the Angus HeiferSELECT DNA test, a low-cost genomic selection tool supported by Neogen that helps inform the selection of replacement females with 87.5pc Angus content or greater.
Developed by Angus Australia with CSIRO, Angus HeiferSELECT has been designed for use by commercial members of Angus Australia to identify genetically superior females, allowing producers to ramp up genetic progress within their herds.
"Early access to accurate and objective genomic information means breeders can identify the highest value replacement females before investing time and money," Ms Bourke said.
"This information also opens up market opportunities – for example, with a complete picture of a herds performance traits, producers can capitalise on market prices for replacement females, or market their heifers based on genetic attributes for growth or marbling."
Angus HeiferSELECT provides four pillars of information:
Angus BreedCHECK for determining breed composition, focusing on Angus content
Genetic predictions for 13 commercially important traits covering maternal, growth, feed intake, carcase, and resilience traits
Three overall values (selection indexes) for cow-calf value, feedlot-carcase value, and total breeding value, and
DNA sire verification.
Following a tour of Neogen's new facilities at Bundamba in November last year, Angus Australia chief executive officer Scott Wright said the presence of a local genomic laboratory was a major factor in the strong relationship between the two organisations which dates back to the 1990s.
"Neogen is a key partner in Angus Australia's genetics research activities and it has delivered valuable Angus-specific DNA tests in the form of the AngusGS and the HeiferSelect tests," Mr Wright said.
"Access to genomic information means breeders can make more informed decisions, and when combined with visual assessments, it can result in rapid improvements to a herd across a range of traits from calving ease to calves with faster growth rates."
The new Neogen facilities at Bundamba include custom-built laboratories which provides for local processing of DNA samples for faster delivery of test results.
"With autumn bull sales just around the corner, the Neogen team is ready to process samples to ensure breeders have the information at hand that they need come sale day," Ms Bourke said.
The new facility also provides rapid diagnostic food safety tests for foodborne bacteria, mycotoxins, food allergens, and hygiene indicators.