THE management of cows from joining through to calving is mostly oriented towards maintaining liveweight and body condition.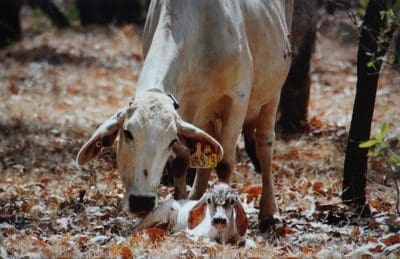 Most beef producers have a target body condition for cows in order to meet the requirements of calving, and optimise the cows' ability to successfully rejoin.
While this focus is essential in developing an efficient and productive breeding herd, there are other considerations aside from maintenance of Body Condition Score (BCS).
Looking beyond optimising conception and calving rates, producers should be alert to the impact cow nutrition has – firstly on calf survival and then on the future growth and development over its lifetime.
Research recently published in the Journal of Animal Science, conducted by Dr Luis Silva of the Queensland Alliance for Agriculture & Food Innovation, reviewed the impact malnutrition can have on these two areas.
Dr Silva highlights that while producers are generally aware of that cows with low Body Condition Scores have lower fertility and wean lighter calves than cows with greater BCS scores, less well known is the impact that under nutrition. That applies particularly to what impact lower levels of protein and phosphorus can have on colostrum and milk delivery.
On one level, many producers aim to ensure cows maintain BCS of greater than 3 around calving. Achieving this target is generally associated with high levels of herd fertility, often independent of diet conditions at calving. If these cows are able to rebuild their body condition over the following twelve months, this is often considered to be sufficient in maintaining their production levels.
While these targets may be sufficient to achieve joining outcomes, they often don't address issues associated with calf loss or lower calf growth. As noted by Dr Silva, calf loss rates in northern Australia can exceed 10 percent and "are not acceptable for sustainable livestock systems."
The development of colostrum starts around two weeks prior to calving.  Technically known as colostrogenesis, the production process will peak 24–48 hours prior to calving.  Colostrum provides immunoglobins and calcium, and often the high demand for calcium in this period can impact the levels within a cow's blood concentration which results in hypocalcaemia.
Editor's note: Dr Luis Silva is speaking at the Northern Beef Research Update Conference in Darwin on Thursday on a related topic: "The impact of pre-partum supplementation on the liveweight of cows". Beef Central will file reports from the conference in coming days 
Significant ramifications
There are several significant ramifications associated with colostrum and the ability of calves to suckle after birth. Research conducted by Dr Geoffry Fordyce in 2015 with Bos Indicus cattle, pointed to malnutrition in late pregnancy contributing to reduced milk delivery and dehydration in new born calves.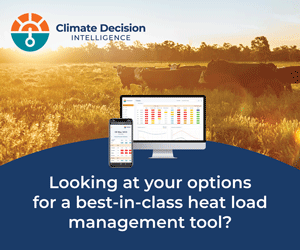 While these are significant issues, combined with a reduced intake of colostrum, increases the risk that the passive transfer of immunity to a calf will fail, and this leads to increased rates of illness and death. Calves should ideally achieve an intake of at least three litres of high quality colostrum within the initial hours after their birth to achieve acceptable levels of passive immunity transfer.
The key nutrients limiting the production of colostrum have been identified as being crude protein and metabolisable energy.
In northern production systems, this can be a challenge, as calving often occurs in the later parts of the dry season when levels of crude protein and metabolisable energy are most limited.
In southern Australia, particularly in areas such as the NSW Southern Tablelands, spring calving that commences in July and August also experience significant limitations to CP and energy.
Producers may often feel that having their cows in good Body Condition Scores will overcome the impact of these restrictions of crude protein and energy on colostrum production. However in the work published, it is noted that even temporary restrictions ahead of and during calving can significantly impact the production of colostrum and restrict passive transfer of immunity.
The impact of these deficiencies occur regardless of the Body Condition Score of the cows.
Impact on calves' immune system
Longer term, low levels of nutrition have been demonstrated to impact the calves' immune system.  While short-term deficiencies can have significant impact on colostrum and milk production which impacts immunity, longer periods of malnutrition can result in significant impacts including slower growth rates, reduced meat quality, reduced levels of muscle and increased levels of fat deposition.
As part of the Beef CRC work, it was identified that malnutrition (or low nutrition) during mid and late pregnancy resulted in smaller calves.  Even when nutrition levels were restored to normal levels, these smaller calves had slower growth rates than their normally fed siblings (around 8.7pc lower) and this lower growth rate continued through growth and grain finishing.  These animals were also lower in retail yield by 7pc.
For producers, particularly those managing breeding programs, this research could be used to reshape management decisions around pre-calving cows.
While many producers focus on avoiding significant weight loss, ensuring cows receive adequate levels of crude protein may provide long-term benefits to calf survival and future performance.
Several research studies have shown that beef cattle accessing diets with low levels of crude protein (5pc CP or less) have less blood flow through mammary tissue resulting in low milk yields and calf weights.
Producers who are managing cows that are grazing pastures with low levels of crude protein may choose to use an appropriate supplement in the time leading up to calving.
This may result in improved colostrum and better calf outcomes.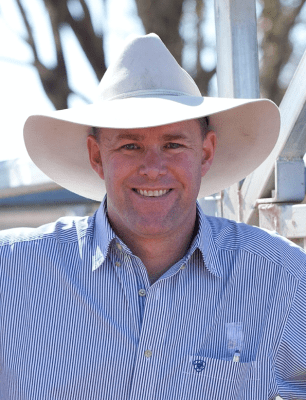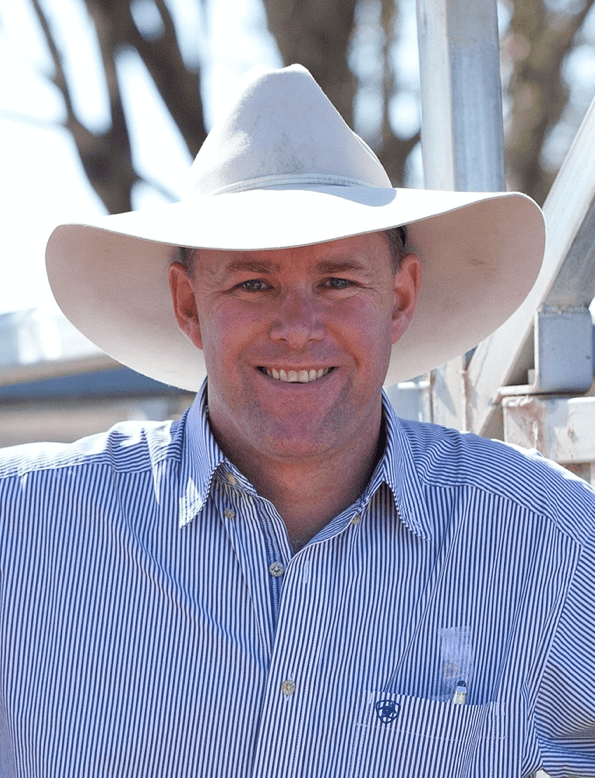 Alastair Rayner is the Principal of RaynerAg, an agricultural advisory service based in NSW.  RaynerAg is affiliated with BJA Stock & Station Agents.  He regularly lists and sell cattle for clients as well attending bull sales to support client purchases.  Alastair provides pre-sale selections and classifications for seedstock producers in NSW, Qld, and Victoria.  He can be contacted here or through his website www.raynerag.com.au