WITH the spring bull season about to activate, Angus Australia has launched a new selection tool for cattlemen seeking bulls that closely fit their breeding and business objectives.
Developed by Angus Australia's in-house software development team, Angus SaleSELECT assists breeders looking to purchase Angus animals with the identification of Angus genetics that are most aligned with the goals and objectives of their breeding program.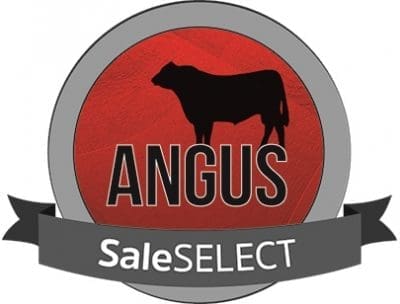 Angus Australia's Breed Development & Extension Manager, Andrew Byrne said SaleSELECT enabled breeders to search and sort the registered Angus animals that are currently available for sale and identify those animals that best meet their genetic selection criteria.
"Through identification of genetics that are most aligned with their breeding goals and objectives, SaleSELECT will not only improve the performance of Angus genetics within the breeder's own enterprise, but the profitability of Angus genetics across the entire beef supply chain," Mr Byrne said.
The new selection tool includes a number of new features and functionality by comparison to the sale catalogue facility that has been available via the Angus Australia website for some time.
Within the SaleSELECT tool, breeders have far greater ability to nominate and search for genetics within particular sales of interest, sales in a particular region, or sales within a certain distance of a particular location.
Additional options have also been added that enable breeders to enter a wider range of animal selection criteria, be it criteria regarding the registration status, sex or coat colour of an animal, their pedigree, genetic condition status, EBV information, or a range of other options.
"One of the most exciting new features of the tool is a new 'slider bar' feature which enables breeders to easily enter their desired EBV criteria," Mr Byrne said.
"The slider bar shows where the EBV criteria sit relative to the current genetics that are available within the Angus breed, allowing breeders to identify genetics that will improve the genetic merit of their herd for a range of important production traits," he said.
Features have also been added that allow breeders to customise the manner in which search results are displayed, and to generate print friendly reports of both the search results and individual animal information.
Angus Australia had tried to incorporate as many new features as possible in order to provide users of Angus genetics with a modern and intuitive genetic selection tool that navigates them to the genetics that are most suited to their enterprise, Mr Byrne said.
To assist Angus breeders become familiar with the new tool, a training module has been made available within the Angus Education Centre website. The training module provides comprehensive instructions on how to use SaleSELECT, including video presentations demonstrating how to take advantage of all the new features and functionality.
Source: Angus Australia