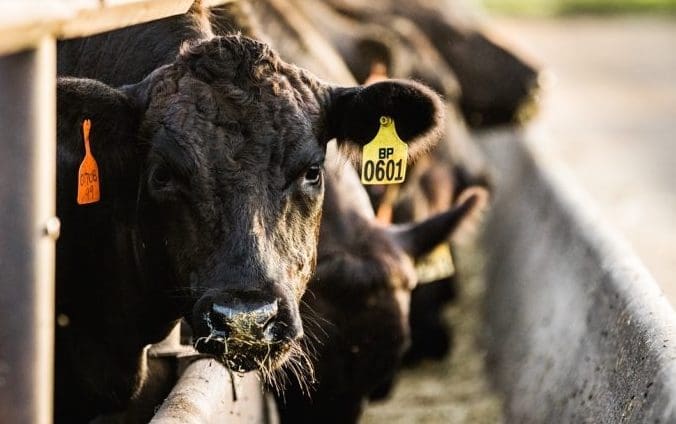 WELCOME to Beef Central's Top 25 Lotfeeders report for 2023.
Over the next five weeks, this analysis will unfold into the most comprehensive summary of the state of play in Australia's grainfed sector seen since our inaugural Top 25 Lotfeeders report published back in 2015.
As this feature will illustrate, there have been dramatic changes in the size, shape and direction of the Australian lotfeeding industry over the eight years since our previous analysis.

The 2023 Top 25 Lotfeeders report, brought to readers by Zoetis Australia, profiles one of the most important sectors of the Australian red meat production supply chain, accounting for 47 percent of Australian cattle slaughter in 2022.
Lotfeeding provides the vital product quality and consistency link between the cattle production sector and discerning beef customers, both within Australia and overseas, for Australian grainfed beef.
As the two desperately dry years of 2019 and 2020 across Eastern Australia illustrated, the feedlot sector also plays a critically important drought mitigation role in the Australian red meat supply chain, with numbers on feed reaching a then-record high of 1.24 million head on feed in late 2019. That was exceeded only by the first quarter of 2022, when numbers reached 1.27 million.
Apart from Beef Central's major feedlot research projects this year and in 2015, no such national survey of lotfeeders has been compiled since Meat & Livestock Australia published a Top 25 Lotfeeders report in its Feedback magazine back in 2003. That earlier report also provides interesting contrasts and comparisons for our latest Top 25 that will be discussed in this feature in coming weeks.
Research for this year's Top 25 has been exhaustive, touching every lotfeeding state and region over the past two months, in an attempt to make this list as consistent and reliable as possible. Unlike simple 'Google searches' and so-called 'desktop studies' used to compile some other ag sector 'lists', this report relies solely on direct contact with the stakeholders involved. Almost 50 feedlot operators in five states were contacted, to either eliminate them from, or include them in the rankings.
What's in it?
New content will be added to this feature daily on Beef Central over the next five weeks, building into the most comprehensive summary ever prepared on the nation's grainfed beef industry, and its largest stakeholders.
The feature will include:
A detailed statistical table (click here to view, starting tomorrow), listing the largest lotfeeders by one-time operational capacity. This table will grow progressively, with new additions each day, counting backwards from No. 25 to No. 1. Additional information in the table includes the number of feedlots held by the operator, and annual cattle turnover (either supplied by the contact, or in some cases estimated by Beef Central).
Individual profiles on each of the Top 25 entrants.
Analysis of the big trends evident among the Top 25, and scrutiny of some of the big issues facing the Australian lotfeeding industry.
As a handy future reference and contacts resource, the Top 25 Lotfeeders table and articles will remain accessible permanently on the Beef Central website. History has proven this document to be widely accessed by industry for years afterwards.
How this list was compiled
Firstly, this is a compilation of the nation's largest lotfeeders – not feedlots.
This means that some entrants (JBS/RFM, for example) will represent multiple feedlot sites. In total, there are 43 separate feedyards under the ownership and control of this year's Top 25 Lotfeeders. Leased feedlots were not taken into account, only those majority or wholly-owned by the operator. There has been a clear trend towards owners operating more than one yard, given the Top 25 back in 2015 accounted for only 36 yards.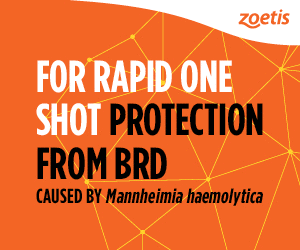 The list is based on active feedlots, only. Several mothballed feedlots, or those in voluntary NFAS suspension due to inactivity, were not factored into calculations. 'Grain-assisted' or backgrounding-type feedlot programs within feedlot operations were not included.
The list is based on capacity to feed cattle, not ownership of those cattle. Some entries own all the cattle under their feedlot management, while others own few, or none – relying entirely on providing custom-feeding services for others. Still others fall somewhere in between, feeding some of their own cattle, plus and custom-feeding for others.
All feedlots listed operate under the National Feedlot Accreditation Scheme.
Assessing feedlot size
There are a number of variables that can be used to gauge the size of each lotfeeder's operations. Each has its merits and drawbacks, depending on circumstances:
Licensed capacity. While some feedlots hold large licenses, they are not always 'built' to that capacity, for financial or other reasons. Ravensworth feedlot near Hay in NSW is a good example. While it holds one of Australia's largest feedlot licenses for 60,000 head, in reality it is built to a current operating capacity of only 15,000 head.
One time, built capacity. Effectively, how many cattle the feedlot can currently hold, under current environmental and regulatory limitations. Some, but not all states measure this in Standard Cattle Units (SCU), while others use simple cattle numbers. SCU rules are based on an 'average' beast being of 600kg liveweight (effectively, a finished 100-day steer). However for feedlots concentrating on domestic trade weight cattle weighing considerably less, they can legitimately feed up to 20 percent more cattle than the permitted SCU figure indicates. This becomes problematic as a gauge on its own, because of the range of feeding programs and cattle weights which apply across the Australian grainfed industry. Some feedlots feed only for 70-day domestic cattle less than 500kg exit weight, while others feed longfed Wagyu which may weigh 800kg at slaughter.
Annual cattle turnoff 2022, in cattle numbers (head). This is inevitably biased towards feedlots feeding lighter domestic cattle, which may turn over five or more cycles of cattle per year. An equivalent feedlot feeding Wagyu cattle might turn over less than one cattle cycle per year. For each Top 25 entry, we've endeavoured to provide an annual turnover figure for 2022 (either volunteered by the contact, or estimated, based on discussions).
Annual turnoff, measured in estimated tonnes, carcase weight (ETCW). Many companies were unwilling to share this information.
None are perfect, and will bring an element of bias, depending on the nature of cattle/programs employed at each feedlot. After extensive discussion with industry stakeholders, we've taken the first three into account in our rankings.
Where multiple feedlots are listed with the same operating capacity, annual throughput was used to separate entries on the list.
It should be pointed out that these figures do not account for the degree of utilisation at each site. The most recent quarterly national feedlot survey indicated feedlot space utilisation in the December quarter at 75pc, up 5pc from the previous quarter. Utilisation occasionally sneaks above 90pc (December 2019, during the drought, for example). However occupancy above 90pc is very hard to achieve, due to pen cleaning, maintenance and other matters. Profitability of feeding operations may also influence occupancy levels.
Setting the scene: About the Top 25
While some of these topics will be discussed in greater detail in later articles, here are some of our key observations about the Top 25 entries which will appear progressively in coming days and weeks:
Entries in our Top 25 for the first time came from all five mainland states. Among the 44 feedlots owned by the Top 25 members, 27 are in Queensland; 10 are in NSW, three in South Australia, two in Victoria, and one in Western Australia.
Total capacity of the Top 25 Lotfeeders was about 960,000 head – almost one third higher than our previous Top 25 report seven years ago about 636,000 head. The Top 25 capacity accounts for about 64 percent of the nation's entire feeding capacity, based on the December quarterly feedlot survey. Back in MLA's Top 25 survey published in Feedback 20 years ago in 2003, total capacity among the Top 25 was 541,000 head, although it should be pointed out that feedlot businesses today tend to operate at close to their physical capacity, wherever possible, for efficiency reasons. There were also some inconsistencies in 2003 reporting – listing license sizes, rather than actual feedlot numbers, for example.
Using a rough rule-of-thumb of an average steer (starter to close out) worth $2800, the livestock held by the Top 25 members represent a replacement value of around $2.6 billion.
Fifteen of the Top 25 entries this year could be termed 'corporate' owners, with the remaining ten being family-owned operations. The corporate percentage has risen significantly since our 2015 survey.
Fifteen of this year's Top 25 could be regarded as 'vertically integrated' supply chain businesses, either extensive cattle producers aiming to retain their animals further down the supply chain with beef brand programs, or processors/brand managers seeking to secure supply for their export and domestic beef programs.
Eight of the Top 25 Lotfeeders (representing 16 separate feedyards) could be described as having direct alignment with processing interests. Most, but not all of those are in the top half of the list.
The business models among the Top 25 entries vary considerably. Some feed virtually nothing but company-bred cattle; others buy all their feeder cattle requirements out of the market; and a few rely more or less entirely on custom feeding, providing a grainfeeding service for others on a contract basis.
Overall, there has been a dramatic decline in the amount of custom feeding space represented on the Top 25 list, compared with seven years ago. Twenty three of the 44 feedlots represented on the list appear to supply just one customer.
Just one of the 44 feedlots listed is less than 10 years old.
A much larger portion of lotfeeding activity today tends to be 'program' business, rather than non-committed, 'spot-market' cattle feeding. That applies equally to domestic contract business for supermarket programs, or permanent business with international or domestic customers under sophisticated branded beef programs, requiring reliable year round, consistent quality turnoff.
Along with profiles on each of the entrants, appearing daily in reverse countdown order, some of the support articles to appear in this series during the course of this feature over the next month will include:
Top 25 trends: the big get bigger
Comparisons with the previous Top 25 surveys conducted in 2015 and 2003
Big investment in grain processing, shade over past seven years.
What's driving the young age profile among management and crew in Australian lotfeeding
The Wagyu factor bends lotfeeding footoprint
How much feedgrain does the lotfeeding industry consume?
We at Beef Central hope you enjoy this important industry feature, brought to you by Zoetis. For future reference purposes, the feature articles and the Top 25 statistical list will remain permanently accessible on the website.
Feature proudly presented by Zoetis Australia and its products, BOVI-SHIELD MH-ONE, RHINOGARD and SYNOVEX
Tomorrow: Who's Number 25 on the Top 25 list?