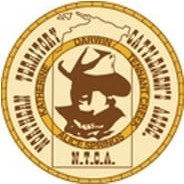 Nine young men and women have been earmarked as the Northern Territory's next generation of cattle industry leaders.
The group of three men and six women will form the inaugural NT Cattlemen's Association Young Leadership Program.
The program originally offered only four places to applicants but NTCA President David Warriner said the calibre of applicants was exceptional.
"We couldn't make a decision about just four, so we decided to provide a place for all nine applicants," he said.
"It's really encouraging to see so many of our young people – both male and female – eager to further their knowledge and make a substantial contribution to the industry in the future."
In line with the theme of last week's annual NTCA Conference, the Young Leadership Program is designed to provide strong leadership over the next three decades.
"It's an opportunity to get the next generation involved, to facilitate succession on the land and inject new ideas while developing the potential of our youth over the next 30 years," Mr Warriner said.
"If we can foster the enthusiasm and passion in our young pastoralists, our industry will be all the stronger in the future."
Sam Chisholm from Napperby Station, near Alice Springs is a third generation pastoralist and mustering pilot who is proud to have been chosen as a Young Leader.
"I want to help make a difference. I want to contribute to helping make this industry thrive," he said.
The 26-year-old is keen to explore how technology can be better used to promote collaboration and information sharing across the industry to better benchmark performance in production and business management practices.
Twenty-year-old Donal Sullivan believes her successful application as an inaugural Young Leader will help promote the involvement of young people, especially young women, on the land.
"Young people need to be engaged so the industry can move forward. In 30 years' time I would like to see technology harnessed successfully and in a viable manner by everyday producers," she said.
"Technologies such as remote monitoring systems and further development of solar energy have the potential to streamline production and costs if producers are able to see the technology harnessed successfully."
Mr Warriner said under the program the group would receive mentoring from industry leaders,
develop a 12-month program to engage other industry youth, be the voice for young pastoralists, attend NTCA Executive meetings and attend training and development events.
The nine successful applicants were:
Melissah Dayman of Newcastle Waters Station
Trisha Cowley of Mataranka Station
Stuart Austin of Mataranka Station
Donal Sullivan of Cave Creek Station, Mataranka
Jodie Ward from Katherine
Jessica Beckhouse from Katherine
Brad Inglis of Sturt Plains, Daly Waters
Tanya Brooks of Lilla Creek Station, Alice Springs
Sam Chisholm of Napperby Station, Alice Springs.