With vast tracts of Eastern Australia's grazing country now guaranteed of another bumper grass-growing season, expectations are mounting that the upcoming Beef Australia 2012 national industry expo to be held in Rockhampton will be a memorable event.
Already the interest shown from exhibitors, sponsors and overseas parties has reached record level, and the event looks certain to attract enormous crowds when the week-long program kicks-off on May 7.
The event's Brisbane launch was held yesterday at the Brekkie Creek Hotel, the capital's famous mecca for steak lovers which regularly turns over 9000-plus high-quality steak meals each week.
The launch attracted a high-profile audience of sponsors, politicians including Federal Ag Minister Ludwig, beef industry stakeholders, and the entire MLA board which has a boardmeeting scheduled in Brisbane today.
Beef Australia committee chairman Geoff Murphy was upbeat in his summary of prospects for the 2012 event in this exclusive video interview with Beef Central TV (see below).
Mr Murphy said the Beef 2012 event was now less than two months away.
"It promises to be a week of collaboration, innovation, inspiration and celebration, featuring a number of new elements to the program specifically aimed at showcasing key innovative and technical developments within the beef industry," he said.
"This will provide great opportunity for domestic and international trade and business."
Mr Murphy said one of the key attractions of the Beef Australia expos was their ability to pull the entire Australian beef industry together, for a week of learning, business opportunity, entertainment and enjoyment.
Some of this year's social functions, such as the sportsman's lunch and women's networking event, had sold out within days of tickets going on sale. More than 1200 tickets to the Gala ball had been sold in a fortnight.
"Intending patrons who want to attend key functions who have not yet booked should do so promptly," he said.
Beef 2012 chief executive Roger Desailly said under the event's innovation theme, an information-packed four-day seminar program would cover a wide range of topics, and include a large number of high-profile international and domestic speakers. For the first time the seminar program will include a daily web-based seminar component, drawing together expertise from across the globe in a range of topical subjects.
He also outlined a long list of attractions under the celebration theme, including the Man from Snowy River Arena Spectacular and concert featuring country music star Casey Chambers.
Record commercial trade displays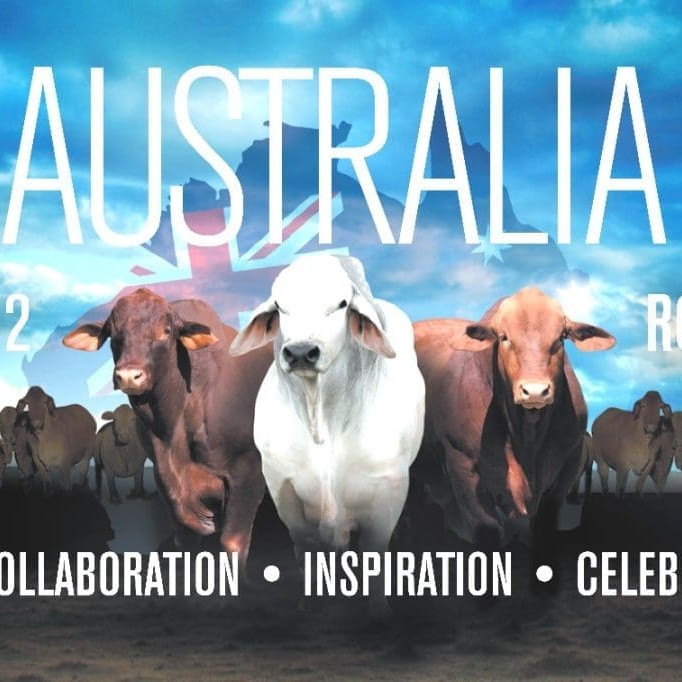 Mr Desailly said the event would carry an additional 50 commercial displays this year, taking total indoor and outdoor trade site exhibitors to well over 500, featuring as vast array of goods and services targeting the beef industry. The record demand for sites was such that there was a waiting list of another 150 companies wishing to exhibit.
"Including cattle exhibitors in that mix will take the number to well past 700. Every square inch of the Rockhampton Showgrounds has been sold," he said.
Strong international presence
Despite the impact of the high Australian dollar and the global economic outlook, there was already a strong registration from international visitors – already five times the level seen at the same time for the equivalent event three years ago. Part of this was being driven by the International Brangus Cattle Congress, being held in association with Beef 2012.
"We believe we will have well over 600 international visitors by the time the event kicks off," Mr Desailly said.
He urged any intending international visitors to book early, in order to secure accommodation.
"There is enormous demand for accommodation generally for Beef 2012, and while we have reserved blocks of accommodation for our international visitors, we cannot hold those reservations indefinitely before having to release them for domestic visitor use."