ROCKHAMPTON will literally rock and roll during Beef Australia 2015 in May, with  professional bull riding and great music leading a cracking line up of live entertainment.
Australia's national beef expo is held just once every three years, providing the industry and the broader community the opportunity to come together to eat, play and learn about all things beef.
Beef Australia CEO Denis Cox said it was important for the industry to take the chance to celebrate its achievements, particularly given the tough seasonal conditions many had been enduring in recent times.
Headlining the entertainment will be fast-paced action of the Professional Bull Riders Australia in centre-ring on Friday May 8.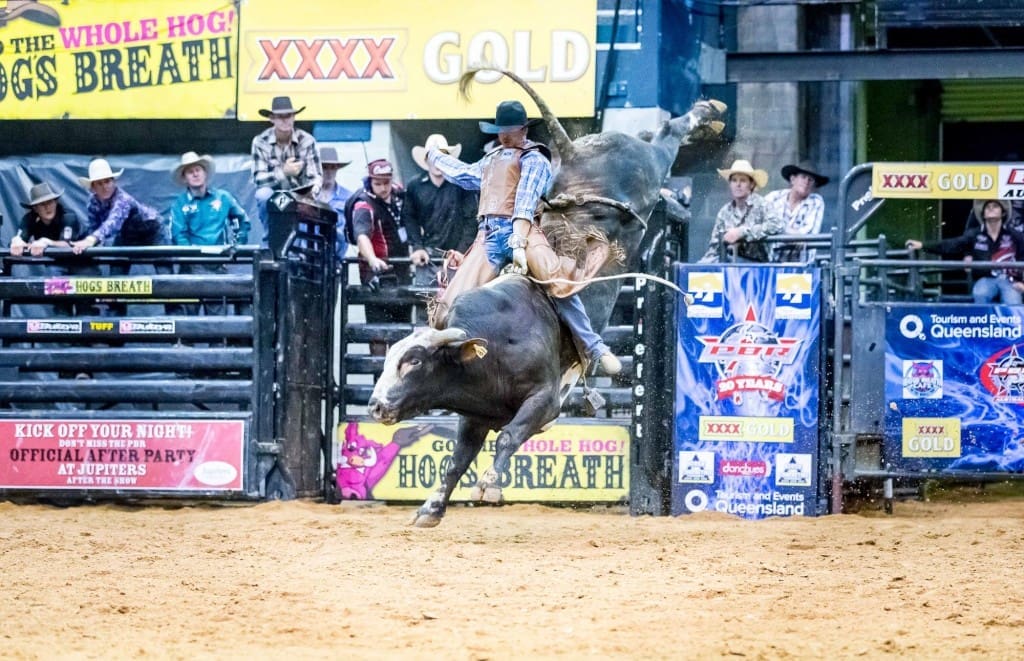 "We also have a great line up of live musical acts in store for our Thirsty Thursday concert on May 7, featuring hit band Thirsty Merc, X Factor star Caitlyn Shadbolt and crowd-pleasing country artist Mick Lindsay," he said.
"And Beef Australia's famous Great Debate will be held on Wednesday May 6, and feature a hilarious line up including stand up comic Lawrence Mooney."
Beef Australia 2015 is major economic contributor to and part of the social fabric of Rockhampton and Central Queensland communities.
"Our evening entertainment is also a great opportunity for the general public to be part of the event and to enjoy a great night out – they can come to the expo, take in a meal and then enjoy an awesome live show," Mr Cox said.
There will also be free live entertainment daily on the Ergon Energy stage, featuring cooking demonstrations from celebrity chefs, fashion parades and live music.