Processing industry identity David Larkin was last night named as the 2015 Red Meat Industry Achiever of the year, during a glittering Rabobank Beef Industry Awards dinner held during the opening stages of Beef 2015 in Rockhampton.
For the past four years, Mr Larkin has chaired the Australian Meat Industry's Council's Australian Processor Council, representing the interests of the nation's beef and sheepmeat processors and exporters at a national level.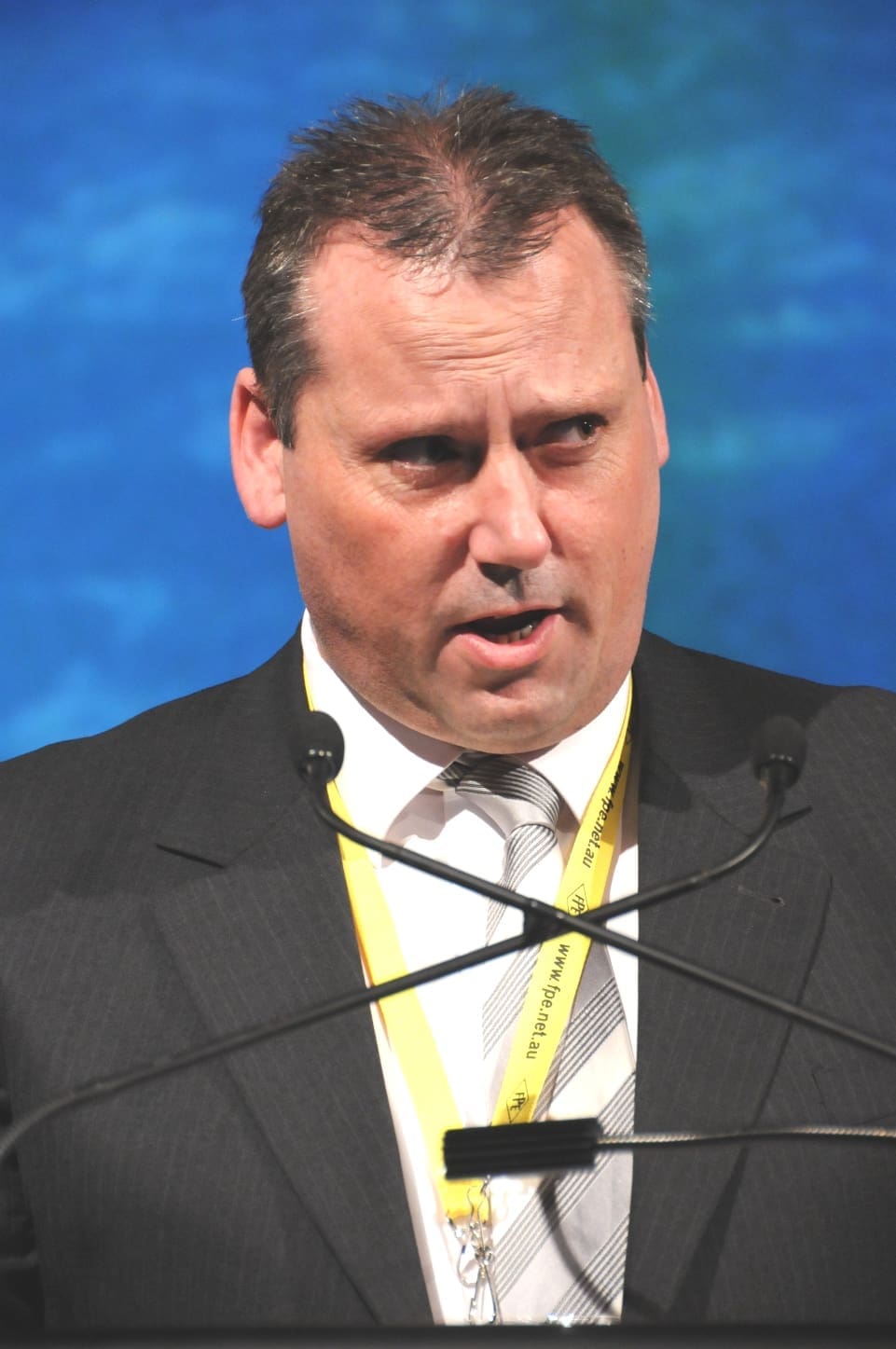 The defining feature of his term in the AMIC role has perhaps been progress in export certification reform, in seeking robust, more efficient methods to certify Australian beef heading into export markets around the world.
Mr Larkin's business, Atron Enterprises, is a service kill customer at the Northern Cooperative Meat Co plant at Casino in northern NSW, where 3000 cattle are processed each week for various Atron grain and grassfed brand programs. He also gets cattle processed at Stanbroke Beef at Grantham and Meramist near Caboolture.
He joins a short, but select list of processing sector stakeholders who have received the annual award previously, including Kilcoy Pastoral Co's former chairman, Ian Kennedy; David Foote from Australian Country Choice; Terry Nolan from Nolan Meats, Gympie; and Geoff Teys, from Teys Australia, who was saluted for his work in building bridges between processing and production sectors in his former role as AMIC livestock committee chair.
Mr Larkin is also joint chair of the Industry AQIS strategic planning group, is an Australian Processor Council board member, and a member of the Ministerial Advisory Group for red meat market access, as well as sitting on the Ausmeat language and standards committee.
Other awards
In other awards presented last night, South Australian Limousin breeder Jason Schulz received the Rabobank Young Beef Ambassador Award.
Mr Schulz, 32, has been a farm manager for the past 15 years, taking on the role when he was still in Year 12 in high school when his father passed away. He said he saw the role of the ambassador was about being passionate and enthusiastic about agriculture.
He and his wife Penny run 150 cows and 800 Merino breeding ewes on their 840-hectare farm near Meningie, about two hours south east of Adelaide. He is also the chairman of the Limousin South Australia breed society and a Limousin Australia board member.
The MLA genetic improvement award went to North Queensland Droughtmaster seedstock and commercial breeder, Robert Rea. His property, Lisgar, South of Home Hill, has been the site for countless research trials covering genetics, tick management, HGP strategies, MSA pathways and other topics over the years.
Limousin breed identity Alex McDonald received last night's RW Vincent Award. Mr McDonald had a significant influence over many years on the Australian Registered Cattle Breeders Association.
Founded in 1997, the annual Red Meat Industry Achiever award seeks to acknowledge industry stakeholders whose achievements in their chosen field show sign of innovation and excellence, have impact across a broader, rather than regional part of Australia; touch more than one industry sector, and are built up over a sustained period.
Previous winners have come from the research and development sector, marketing, processing, agri-political representation, and industry stewardship.