Live web streaming for Droughtmaster judging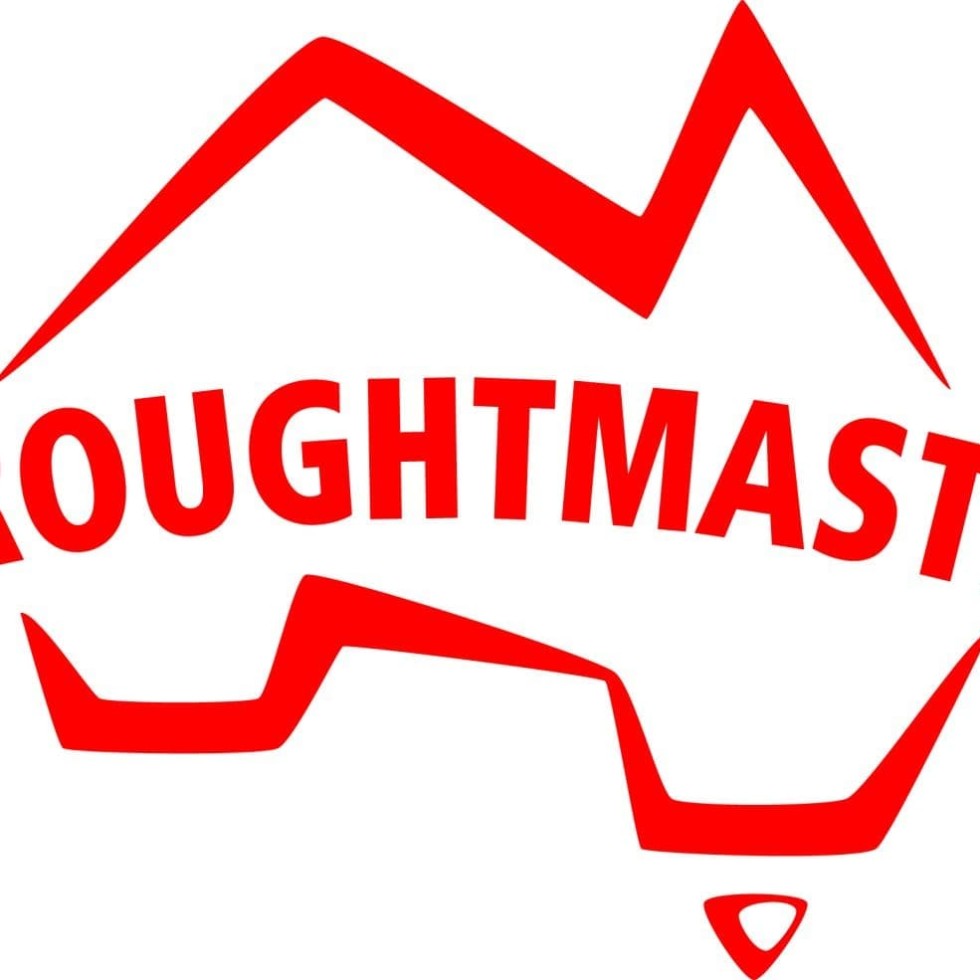 The Droughtmaster breed society will celebrate its 50th anniversary since establishment in 1962 with a series of novel activities during Beef 2012. Society chief executive Neil Donaldson said a redically upgraded Droughtmaster website (www.droughtmaster.com.au) would be launched during Expo, together with an I-Phone 'App' making it easy for members to access records and the website itself. The Society has also organised a live video feed of Droughtmaster stud beef judging, allowing members in far-flung parts of the continent to keep up with the event as it unfolds in centre ring in Rockhampton. As an additional service to members, the new-look Droughtmaster website will also act as a hosting-point for a series of "Micro-sites", where stud breeders who do not wish to take the step of constructing their own stand-alone stud promotional website can have one built and managed within the broader breed society site. Web designers will be on-hand in Rockhampton to assist stud breeders in building and maintaining their "micro-site.' The 50th anniversary celebrations will also be marked with the release of two songs by popular C&W artists, The Bobcats, written especially to mark the occasion. A CD carrying these and four other popular Bobcats tunes will be available for purchase, as will CDs of photos and other memorabilia from the early days of Australia's own beef breed. Visit the Droughtmaster display at sites 21-26, ringside, near the main entry to centre ring stud beef activity.
Blondeman composite makes debut
The Blonde d'Aquitaine society is launching the Blondeman as a stand-alone breed at Beef 2012. Joining a long list of breeds that have established on a Brahman foundation, the Blondeman is off to a great start given the population of Central Queensland and NT commercial producers already using Blonde bulls over their Brahman females in crossbreeding systems. Queensland Blonde d"Aquitaine president Michael O'Neill said breeders had been talking about establishing the Blondeman as a stand-alone breed for more than a decade. There was growing demand in the marketplace for the cattle and it made sense to launch the composite breed at the home of the Australian Brahman. Blondeman cattle will initially be recorded in a sub-register of the Blonde d'Aquitaine herdbook while the producer numbers grow to a sustainable level. Already well established in commercial herds, the Blonde society is hoping to encourage more producers to begin breeding them. "Interested producers should come along to the Blondeman site at Beef 2012 and get some information on how they can be involved." Mr O'Neill said. Sensibly, the Blondeman breed is keenly focussed on the strengths of both, particularly the tick and heat tolerance of the Brahman, and the excellent carcase and feed efficiency traits that are well documented in the Blonde bloodlines. Mr O'Neill said Blondemans had been winning carcase competitions since the late 1980s, but the society has only ever referred to them as 'Blonde cross'. A pen of Blondeman cattle were among the major prizewinners in the commercial cattle competition at Rockhampton's last Beef 2009 event. Blondeman and Blonde d'Aquitaine cattle can be viewed at Beef 2012 on combined sites 209 and 218 in Cattle Lane. Producers, both local and interstate, will be on hand to answer visitors questions about both breeds and how they can be integrated into breeding programs for best effect. Blonde d'Aquitaine stud beef judging takes place on Thursday, May 10.
AACC showcases horses to electronics at Beef 2012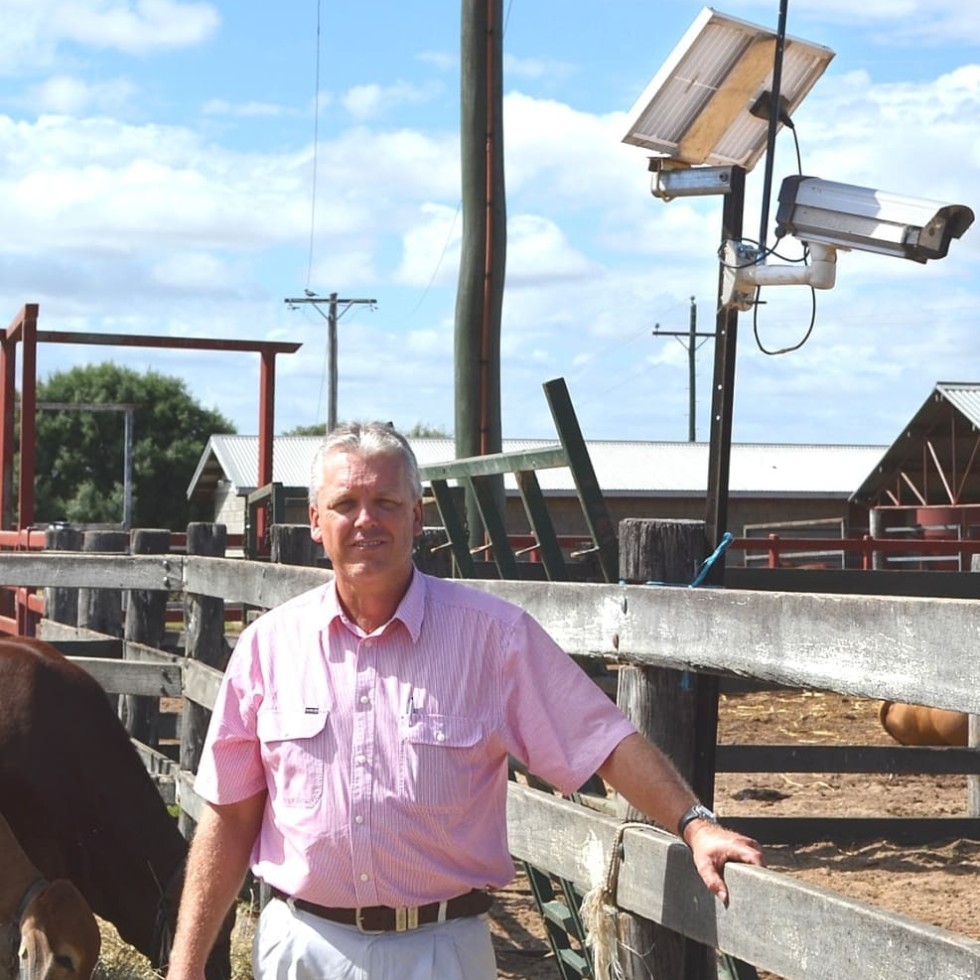 The Australian Agricultural College Corporation's site at Beef 2012 will demonstrate how students and staff can keep an eye on their herd and water troughs back at the Longreach campus from the Rockhampton Expo. AACC executive director, Tony Rayner, said the organisation is using two uSee remote camera units in different paddocks at Longreach to monitor water levels in troughs, with the cameras programed to take four photos each day. "AACC uses technology like this to demonstrate to students methods of running a successful business," Mr Rayner said. "This product is able to reduce the costs associated with physically checking watering points multiple times during the week, reducing wear and tear on vehicles and also manpower hours by allowing the user to physically monitor the chosen locations from a computer or Smartphone. "AACC has been long-known as a trainer for rural industry and we continue that tradition, but as with all businesses, we are moving with the times trialling new innovation and introducing innovative technology." As well as the cutting-edge technology on show at Beef 2012, AACC students will be doing whip cracking demonstrations as well as showing off leatherwork prowess. "AACC trains students in skills from horses to hard-drives, with our graduates skilled in farm productivity and rural business as well as hands-on skills in mustering and breeding," Mr Rayner said. Staff and students will be undertaking activities in the Robert Schwarten indoor exhibit area, as well as part of the Whole of Government stand at Beef 2012.
Press Club breakfast near full
Only a handful of seats remain available for the Queensland Rural Press Cub's Beef 2012 breakfast event, where new JBS Australia chief executive Andre Nogueira will address a 400-strong audience. As announced on Beef Central in February ("Exclusive: Mars moves on in JBS senior management changes") Mr Nogueira assumed responsibility for JBS Australia operations in February. He was previously chief financial officer with the JBS US division. Mr Nogueira is a long-term employee of JBS in financial and capital raising roles, after an earlier career in banking, and is said to be close to the Batista family. Late bookings ($45/seat) should be directed to the Beef 2012 webiste booking service, click here.
Roundtable for Sustainable Beef Australia
A unique collaboration between agriculture, industry and the environment will be launched at this year's Beef Australia 2012 in Rockhampton. The Roundtable for Sustainable Beef Australia (RSBA) will host a seminar at the event next week for members of the supply chain to discuss the benefits of working together on sustainable beef production in Australia, with the desire to stimulate national dialogue around sustainability. The Roundtable is a multi-stakeholder group comprised of participants from the supply chain reflecting the interests of all sectors. Current participants are the Cattle Council of Australia, JBS, Teys Australia, McDonald's Australia, Merck and the WWF. The RSBA is a part of a larger Global Roundtable for Sustainable Beef (GRSB) that has representation along the beef supply chain and includes processors, producers, food service, environment NGO and animal health. The GRSB was formed following the beef sustainability conference in Denver, Colorado, in November 2010. "While this is a global initiative, the Australian representatives are determined that a framework needs to be tailored to the unique, and internationally competitive, Australian beef production systems," says independent chairman of the RSBA, Guy Fitzhardinge. As a global initiative, the Australian Roundtable seeks to deliver an approach to sustainability, which ensures development of the Australian beef industry occurs in the context of a highly competitive international animal protein market. The Roundtable envisions a sustainable beef supply chain that will:
Provide value and is profitable for all participants in the supply chain
Provide affordable, safe and nutritious beef
Conserves or enhances biodiversity, clean air and clean water, healthy soils and natural ecological processes.
Support local and indigenous communities and their people
Deliver good animal welfare outcomes
Build social, economic and ecological resilience to climatic change
Ensure that the diversity and productivity of the natural environment is maintained or enhanced for the benefit of future generations.
"The beef industry contributes significantly to Australia's economic and social foundations and provides a key source of protein in the region. The industry has invested significantly in improving its management practices and continues to improve its sustainability performance. The RSBA see a role to promote innovation and the wide adoption of best practices that will result in ongoing continuous improvement in the Australian beef supply chain," Mr Fitzhardinge said. Producers can to attend a panel discussion seminar on Thursday May 10 from 1.30pm to hear first-hand from the panel and engage in discussion with Roundtable members.
Fencing for pest animals
Possibilities in using fencing-out of pest animals, as opposed to fencing-in of production animals, will be one of the themes showcased by national fencing products supplier Waratah on its Beef 2012 site. "Producers can't over-construct a fence that has been designed to keep out feral and pest animals – the stronger it is, the better it will do the job," says Waratah regional sales manager Chris Brown-Price. He says landholders who have tried to 'do it on the cheap' have often come unstuck. "Fencing for pest control is a way of banking dollars for the future, by preventing the loss of pasture, crops, livestock and native vegetation," Mr Brown-Price said. "Once a fence is up, it will keep working for years with very little extra effort on the owner's part, if the job's been done properly." The first step is to know what pests are causing the damage, as the materials use will be different depending on the habits of the pest animal. For instance, rabbit fencing is about stopping burrowing – so buried netting will add significantly to its effectiveness. For wallabies, the impact zone is from the ground to about 600mm high so it's more about the posts and wire. It's also important to decide whether or not you can live with a proportion of pests, as some fences will exclude more than others. Close-placed posts are a must in the majority of cases, according to Mr Brown-Price, along with thicker wire and tight knots to avoid wire slippage. It might seem like overkill to have posts 3-4 metres apart, but when you have a mob of 30 wallabies hitting the fence at the same time you will want the strength. Advice from the experts will help landholders choose the materials best suited to the site within their budget. Waratah has wire products such as the pre-fabricated Stocksafe-T, which are designed specifically for feral and pest animal control, and larger profile steel MaxY posts to provide added strength to fences. "Good fencing is an investment in protecting your livelihood in most cases and adds value to a property, so getting it right will save you money in the long term," Mr Brown-Price said.