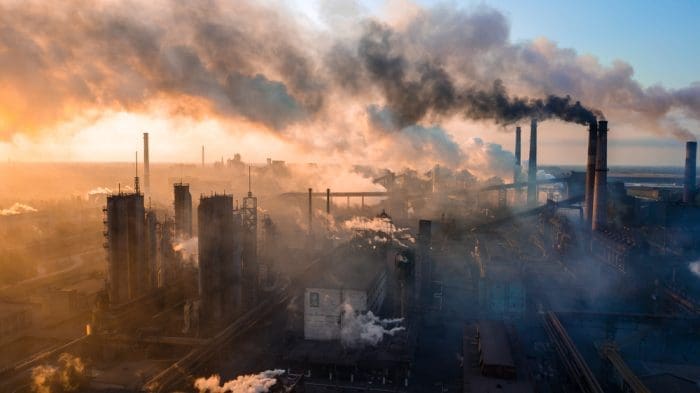 THE carbon market has shown little movement since the handing down of the highly anticipated Chubb review yesterday – which largely backed the scheme and suggested some small changes.
According to Jarden, the price of Australian Carbon Credit Units has remained unchanged at $33.80 – the price it finished on last year. Market information service Reputex Energy is predicting the review's impact on the carbon market to remain nuanced with a gradual increase in prices over time.
ACCU prices have largely been driven government announcements and public commentary in the past year. The price halved in March when former energy minister Angus Taylor allowed credit holders to exit government contracts and it remained low when former government advisor Andrew Macintosh said a large portion of current ACCUs were low integrity and labelled the scheme a "fraud".
Following Professor Macintosh's criticisms, Federal energy and climate change minister Chris Bowen commissioned an independent review of the framework to be headed up by former chief scientist Ian Chubb.
The results of the review largely watered down any concerns, prompting some of the industry's bigger players, including Corporate Carbon, Climate Friendly and RegenCo to come out in support of it.
RegenCo managing director Greg Noonan said the report was a weight off the industry's shoulders.
"While the review was underway, there was a lot of hesitancy with landholders and investors to commit to the industry," Mr Noonan said.
"With so much negative press about the industry, we have found that the investment community was waiting for this review before committing. Now they can move forward and there's a whole range of benefits there for developing a carbon farming project for landholders."
Critics not going away
While many in the carbon industry have seen the review as vindication, the main critics are not going away. Prof Macintosh was yesterday quick to respond and disagree with the findings of the review.
One of the main recommendations was the discontinuation of a methodology called "avoided deforestation", which was criticised by Prof Macintosh and his team. Prof Macintosh yesterday told Beef Central more needed to be done about the current projects, which he considered to be low integrity.
Mr Noonan said he expected a market reaction to ACCUs from avoided deforestation. He said a lot of them were tied up in government contracts, which had not been exited.
"I don't think there has been an avoided deforestation project registered for about five years, there are not new ACCUs coming into the market from that method," he said.
"But nce those contracts expire over the next five years and we see a new round of marketing for them, I think we will see big discounts for ACCUs from those methods. We have already seen over the past 12 months that all ACCUs are not equal – particularly in the voluntary market."
Mr Noonan said while criticism of the scheme was important for the functionality of the growing industry, the Chubb review carried significant weight.
"We're not talking about second rate scientists here, we are talking about some real thought leaders in Australia – led by the former chief scientist," he said.
Prices predicted to increase
While the impact of the Chubb review on the market's perception of ACCUs remains unclear, the long-term outlook for ACCU prices is pointing to an increase.
The Federal Government has committed to a more ambitious 2030 emissions reduction target, with few other options than offsets put forward to meet it.
The main legislation driving the purchase of ACCUs, which is called the safeguard mechanism and forces big emitters to keep emissions to a certain baseline or offset them, is also pointing towards in an increase in demand.
A draft of new safeguard mechanism rules was put forward by the Federal Government today, which will make baselines decline over the next 10 years. Reputex managing director of carbon market research Hugh Grossman said the new rules were likely to increase investment in carbon.
"The setting of a transparent emissions trajectory for industry will provide a critical signal for companies to invest in on-site emissions reductions, or source domestic offsets, based on the least-cost combination of available opportunities" he said.
"Critically, the new policy prioritises market integrity, both the demand-side and supply-side. We therefore anticipate that announced changes will translate into a robust and effective price signal to drive emissions reductions from the industrial sectors."