MEAT & Livestock Australia will be bringing a strong program of activity to May's Beef Australia 2018 event in Rockhampton, focusing on fostering beef's prosperity from the consumers' fork right back to the farm.
MLA managing director Richard Norton said MLA's events and industry briefings at Beef 2018 would highlight the opportunities to drive productivity and profit in beef businesses, now and in the years ahead.
As a principal partner of the Australian beef industry's flagship event, MLA's program announced so far includes:
Global Beef Markets Forum hosted at Beef Australia for the first time – bringing MLA's international team of in-market experts together with other special guest speakers direct to producers to discuss how we're growing demand for Australian beef in over 100 markets around the world.
MLA Seminar featuring some of the best speakers in their field of expertise discussing the latest innovation and marketing insights, the seminar will focus on the beef industry's path to prosperity and how your business can benefit.
Trade stand – exhibiting the latest innovation, marketing insights and practical tools for beef businesses, while providing a one-stop shop for producers to talk with MLA's team first-hand about issues.
Events to showcase Australian beef to the community – MLA will bring internationally renowned Australian chef Curtis Stone to Rockhampton, as well as MLA's own celebrity chefs and Aussie beef advocates Sam Burke and Tarek Ibrahim, to drive awareness of our quality product and promote its consumption to chefs and consumers everywhere.
360⁰ paddock-to-plate supply chain experience – MLA's latest initiative for sharing our industry's production story with metropolitan consumers and school children.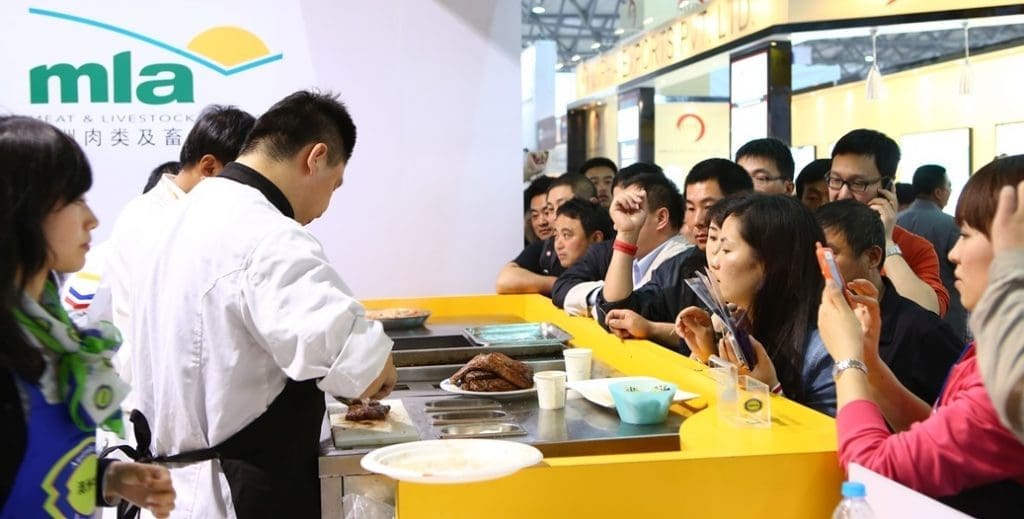 "MLA's partnership with Beef Australia 2018 is forged on our mission to collaborate with stakeholders and invest in research, development and marketing initiatives that drive producer profitability, sustainability and global competitiveness," Mr Norton said.
"From the excellence of our product, to our world-leading, sustainable production systems, to the strength of our integrity systems and eating quality programs, Australian beef has a great story to tell.
"Beef Australia 2018 in Rockhampton provides our industry an opportunity to share this story with Australia and the rest of the world."
Click here to access more about MLA's program at Beef Australia 2018 in Rockhampton
Click here to find out more about the full range of Beef Australia 2018 activities

Source: MLA