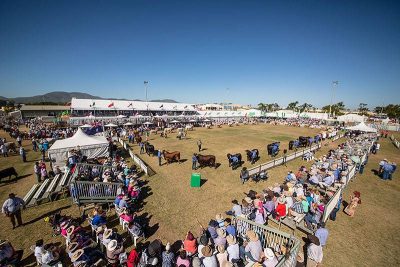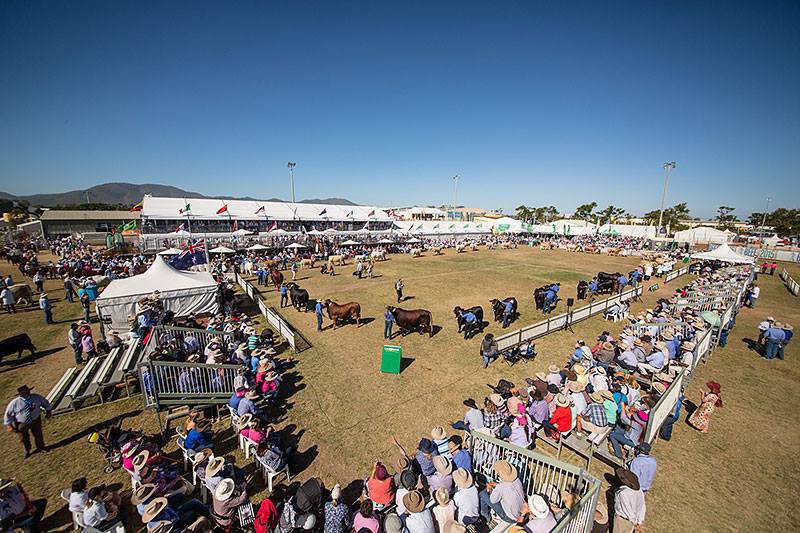 With 1676 stud cattle alone registered to exhibit at Beef 2018 at the Rockhampton Showgrounds next month, Queensland's Chief Veterinary officer says preparation are well underway to ensure biosecurity risks are managed.
Queensland CVO Dr Allison Crook said biosecurity officers have been working closely with Beef Australia to prepare a detailed plan for incoming and outgoing livestock at the state's biggest cattle expo.
"To make sure there are no disease issues, there will be a range of preventative actions for event organisers and exhibitors to undertake, and the health of livestock will be monitored throughout the event," Dr Crook said.
"This will minimise the chance of any disease-carrying livestock entering the venue, or introduced through other pathways.
"All aspects of animal husbandry, including feed, water and bedding have been taken into consideration, and Beef Australia has arranged for a veterinarian to be on standby to deal with any stock-related injuries or illnesses.
"If a disease were detected at the event, there are plans in place to isolate any affected stock to stop any spread of infection.
"As with previous expos, the highest biosecurity standards will be applied to protect the health of all livestock. I encourage all livestock owners and handlers as well as members of the public attending the event to observe and respect the biosecurity plans in place."
Dr Crook said all exhibitors should understand their movement requirements prior to the expo.
"Biosecurity Queensland staff will be on site throughout the event working with Beef Australia to help exhibitors with their livestock movement requirements," she said.
"This includes cattle tick clearance, NLIS reporting, and providing advice for stock sold at the event. Exhibitors bringing livestock into the site will need a fully completed NVD Waybill, National Cattle Health Declaration and all stock must be NLIS compliant.
"All horses entering the site must have a completed Horse Health Declaration and they must have a current Hendra virus vaccination."
Source: Qld Dept of Agriculture and Fisheries