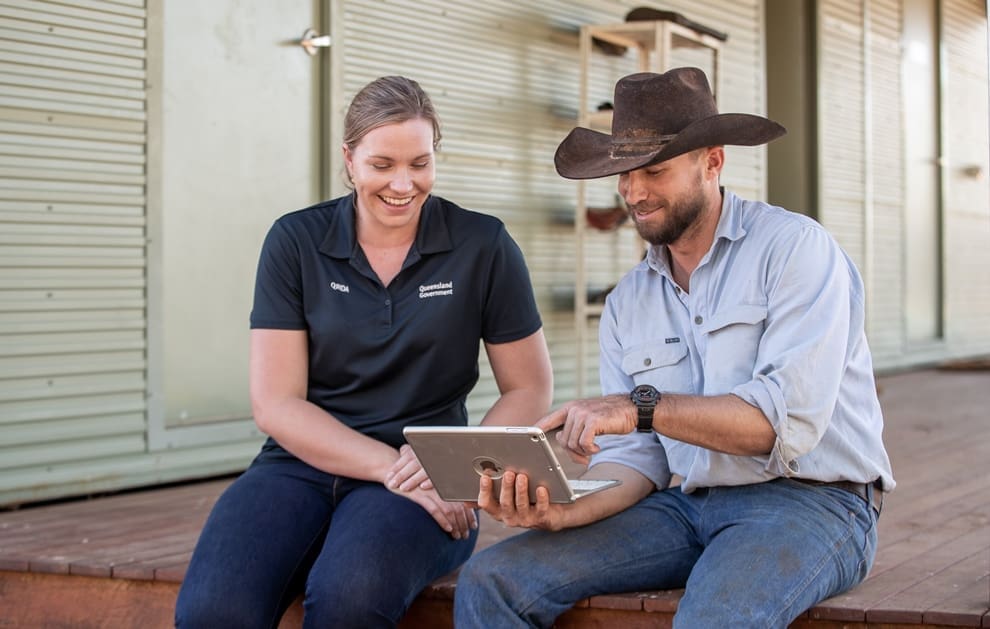 AS THE livestock industry becomes more reliant on technology to automate tasks and improve production systems, connectivity is still proving to be an issue for the growing agtech industry.
The sector has promised a lot over the past five years, with dozens of start-ups popping up and pitching themselves to the industry. While some products have been more successful than others, companies and producers have had to look far and wide to fix connectivity issues.
Last week's 'Big Tech, Big Ideas' conference in Dubbo put the microscope on the viability of installing new technology on farms, highlighting plenty of opportunities and barriers.
One of the presentations was from Meat & Livestock Australia's digital agriculture project manager John McGuren – who presented some of the findings of the Smart Farms program, where all sorts of technologies were tested on working livestock properties. He said connectivity was still a barrier to implementing new technology.
"Recent studies have confirmed that Australian agriculture has not yet reached connectivity thresholds needed to support its growing digital needs," Mr McGuren said.
"Most operations require mixed technology solutions to bridge the gaps."
Elon Musk's Starlink satellite network is a product many in the agtech sector have been watching, with the promise of delivering much faster bandwidth with a lower latency rate than existing rural internet services.
Mr McGuren said Starlink was having a positive impact where it was being used.
"It appears to be providing a low-cost, high-speed internet to remote locations," he said.
"On farm IOT sensors and devices can be deployed on local networks such as LoRaWAN and that is usually reasonably cost-effective. But at some point you will need back-hall to the internet in the form of mobile phone or satellite connection for larger amounts of data, so you can view data in dashboards on your tablet or your phone."
Data solution for paddock weighing
Northern New South Wales producer and Optiweigh owner Bill Mitchell said his company had worked hard to find a suitable connectivity solution. The product is set up to weigh cattle in the paddock and send the information back to the producer.
"We started by using a USB stick to take the data which was hopeless because the last thing you want to do is go down to the paddock and grab the USB stick when the agent is on the phone," Mr Mitchell said.
"Invariably, we would ask people for the data and they would have forgotten the USB stick or dropped it when they were down there."
The company has machines across the country, including remote areas across the north. Mr Mitchell said the only way to make the device practical was to connect it to 'the cloud'.
"We trialled so many different services, but the most significant breakthrough was signing up with a company called 'Swarm', which is a low-cost satellite network," he said.
"Every unit now has satellite technology for the price of a mobile phone service. They get an email every morning telling them what their cattle weigh."
Devices need to talk to each other
While many were crying out for better internet services or having to find ways around bad connectivity, Mr McGuren said connecting devices on farm was also important.
"The technology providers need to find commercially viable ways of working together," he said.
"They need to be able to provide solutions that are simple for the farmer to use and leverage multiple data sources."
Mr McGuren said the "digital revolution" presented a big opportunity for agriculture, but several factors were needed to make it happen.
"The technology is largely there and improving every day, noting we need to work on improving connectivity," he said.
"The regulatory environment will need to be increasingly responsive to changing technologies – autonomous vehicles including the use of drones.
"Farming systems need to adapt new ways of working and build capabilities to benefit and ultimately it needs to benefit people."