AN INTERNATIONAL ag technology event being held in Melbourne in February is seeking applicants to exhibit in a 'Start-up Alley,' showcasing emerging tech-based innovations for use in agriculture.
The EvokeAG event is offering 15 innovative startup businesses in the agricultural or food industries the opportunity to display their ideas to hundreds of delegates from across Australia and overseas at the inaugural agrifood tech event, in a dedicated exhibition space called evokeAG Startup Alley.

Startup Alley will provide a platform for startups to showcase their business to a room full of local and international investors, corporates, government, producers, researchers and other entrepreneurs attending the event, being held on 19-20 February in Melbourne's Royal Exhibition Building.
Applications are now open from applicants who can demonstrate a tangible product or service that can be exhibited, such as a prototype, product, or the ability to display their technology or idea on a screen.
AgriFutures Australia's Belinda Allitt said there was potential to accelerate dynamic new ideas into the market by giving entrepreneurs the right exposure.
"Startup Alley will give participants a unique chance to showcase their ideas and innovations and network with an international audience, ranging from investors to entrepreneurs, researchers and government representatives.
"It is important that we support innovative start-ups, even in their infancy, as these will become the businesses of the future," Ms Allitt said.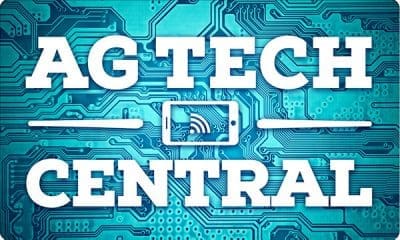 A selection panel will review all applications and hand-pick 15 participants to feature in the special Start-Up Alley exhibition. In addition, five finalists in the evokeAG Pitch Tent Investment Ready stream will also be awarded a place to participate in the display.
Submissions can be made from anywhere in the world from those looking for an opportunity to showcase their ready-to-market or almost ready-to-market product.
Each successful applicant will receive a dedicated space to showcase their products or services in Startup Alley, which will be located in a high-traffic area of the event. Winners will also receive two delegates tickets to the event, valued at $2200.
Online applications are now open and will close on Friday, 30 November. For full eligibility criteria, terms and conditions and to apply, click here.
Early-bird EvokeAg tickets offering a 25pc discount (available until 11 November) are on sale via the website, plus international and national speakers, agenda discussion topics and partner information are all outlined here.
About EvokeAg
To help shape the future of Australia's food and fibre industries, AgriFutures Australia has launched evokeAG, an international technology event to be held next February in Melbourne to bring the world and Australia's brightest agriculture and technology minds together. EvokeAG will be a unique, large-scale event that for the first time will gather together and connect stakeholders in the food and agriculture landscape interested in how technology can and will shape the future. It will position Australia's, New Zealand's and the Asia Pacific's agrifood tech industries on the global stage and make it easy for the rest of the world to see our best of the best. EvokeAG is being held on 19 & 20 February 2019 at Melbourne's Royal Exhibition Building.