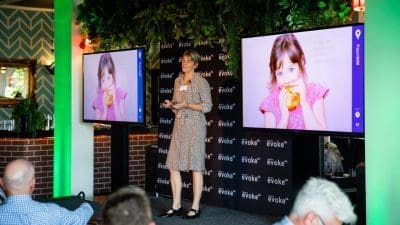 APPLICATIONS are open for the 2022 EvokeAg Startup Program, which aims to expand the network of emerging agtech entrepreneurs across Australia.
The program was designed to identify global startups with technology helping to solve agricultural supply chain challenges. It also aims connects global startups with Australian and New Zealand businesses.
The start up program was launched last year with nine new agtech business owners selected to take part in a mentoring program with industry experts.
One of last year's investor pitch finalists and co-founder of RapidAIM pest management program Nancy Schellhorn said it was a major boost to her career.
"You make great connections with people who are trying to achieve the same thing as you. Being a part of the excitement and enthusiasm is invaluable," Ms Schellhorn said.
"It's all about the future with innovation, and investors looking to partner with each other."
The 2022 event is set to run in a similar way, with participants taking part in an investor pitch dinner, innovation station, global solutions demo day and later in the year, the startup network.
The major 2022 events in Perth on February 23 and Sydney on March 15.
For more information click here.
Source: evokeAG