14 agricultural researchers have shared in $330,000 worth of grants through the Federal Government's Science and Innovation Awards for Young People in Agriculture, Fisheries and Forestry annonced today.
The awards were established to help turn ideas for improving agricultural productivity into reality.
Minister for Agriculture and Water Resources David Littleproud said each winner will receive a grant of up to $22,000 to further develop their ideas and boost Australia's agriculture sector.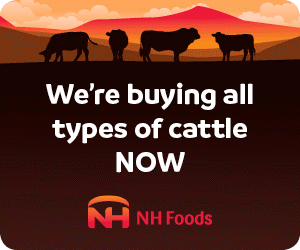 "These innovators are the ones who'll keep Australian agriculture at the cutting edge," Minister Littleproud said.
"These are innovative and practical ideas that will make farm businesses more efficient and provide greater protection against biosecurity threats.
"One project uses automation to quickly put in farm fencing.
"The Smart Fencer automatically drives fence posts and runs wire while you tow it behind a ute.
"This project could slash the time and labour needed for fencing farms.
"Another project is developing real-time airborne disease detection and mapping it for grain farmers, which will let farmers to protect their crops more effectively and reduce losses.
"Another is looking at recycling abattoir wastewater with plasma to remove waste products.
"All projects have big potential and we want to see them reach their goals.
"One project will also win the Minister's Award with another $22,000 to help deliver the project."
The Science Awards will be presented at a gala dinner as part of ABARES Outlook conference 2019 from March 5-6.
| | | |
| --- | --- | --- |
| Award | Recipient | Project |
| Meat & Livestock Australia Award | Travis Allington | Application of sensor technologies to understand the effects of ewe behaviour on survival of multiple born lambs. |
| Australian Meat Processor Corporation Award | Dr Kateryna Bazaka | Abattoir wastewater treatment. |
| Cotton Research and Development Corporation Award | Dr Dean Brookes | Detecting cotton pests and pathogens using environmental DNA from irrigation water. |
| Grains Research and Development Corporation Award | Lewis Collins | Real-time airborne disease detection and mapping platform. |
| Dairy Australia Award | Bethany Finger | Improving juvenile in vitro production and transfer (JIVET) outcomes in cattle. |
| Australian Eggs Award | Elizabeth Hickey | Optimisation of the growth conditions of campylobacter hepaticus in large-scale fermentation for vaccine production. |
| Forest & Wood Products Australia Award | James Kondilios | Geonomically adjusted seed provenancing to protect hardwood eucalyptus plantations in the face of imminent climate change. |
| Wine Australia Award | Dr Rocco Longo | A new tool for in-line and real-time grape juice assessments. |
| CSIRO Health and Biosecurity Award | Dr Jessica Lye | Citizen scientists as early detectors of priority exotic plant pests in urban environments. |
| Australian Wool Innovation Award | Hugh McKay | Smart Fencer Trailer. |
| Fisheries Research and Development Corporation Award | Dr Elliot Scanes | Unlocking the oyster microbiome to improve aquaculture in a rapidly changing climate. |
| Australian Eggs Award | Dr Kirsty Short | Using comparative genomics to prevent bird flu in poultry. |
| Australian Pork Ltd Award | Anne Watt | Investigations into bacterial causes of pleuritic in slaughter animals. |
| AgriFutures Australia Award | Ashlea Webster | Portable, real-time decision support for legume growers. |
AMPC winner in focus: Purifying dirty water from abattoirs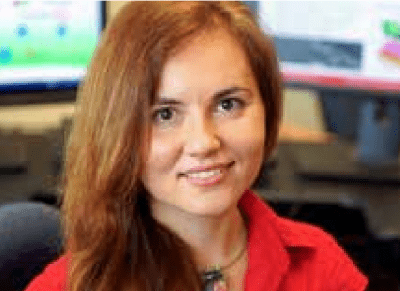 Australian Meat Processor Corporation Award Dr Kateryna (Katia) Bazaka (left)  is trialling a new way to clean up dirty water from abattoirs while producing value-added products along the way.
Water from meat processing is notoriously difficult to clean up because it is 'dirty' in many ways. Conventional methods require one technique to get rid of big chunks of fat and protein, another technique to remove chemicals and the use of microbes to break down remaining waste.
"It's a fairly complex procedure before it becomes clean again, or at least clean enough to be discharged into any kind of aquifer" Katia says. But Katia, a plasma scientist at the Queensland University of Technology, has a different idea.
She wants to zap the dirty water with plasma to break the waste products down—first to small molecules and then to carbon dioxide, water and other products. Looking like the glow from the "Star Wars" blue light saber, plasma is an ionised gas in which electrons and ions co-exist.
"We know it works because we have used different aspects of plasma treatment" Katia said. "So far, we've done plasma decontamination of water, plasma breakdown of pesticides on fruit, as well as conversion of various waste products into useful materials using plasma.
"But we haven't actually used all of these aspects in one application and that's what this project is all about."
Katia says plasma is very common— in fact, plasmas are the most common state of matter in the universe. We encounter plasma more often than you might think—just think of a thunderstorm.
"In order to generate that kind of plasma you need to put in quite a bit of energy" she says.
"But by using solar panels to drive this plasma we are hoping to reduce the environmental cost and the economic cost of the setup."
The wastewater project caught Katia's eye because of the opportunity to create a device that was useful for industry and one she could be proud of.
Source: Department of Agriculture and Water Resources. For more information visit http://www.agriculture.gov.au/abares/conferences-events/scienceawards