Upcoming Bull Sales
This searchable list is a valuable reference-point for upcoming stud and herd bull sales across Australia. Data is provided by respective breed societies and individual studs themselves, but it is strongly advised that prospective buyers double-check dates, times and venues closer to sale date before travelling to attend sale fixtures. Agents and individual stud websites can provide this information. This list is fully searchable using a series of filters by breed, region, time-frame and specific stud prefix.
Content for this page, together with the companion "Recently completed bull sales" page, is updated weekly, and distributed to Beef Central subscribers via an email alert each Tuesday evening.
Click here to become a free subscriber to receive our weekly Genetics Central email alert.
Have an upcoming bull sale listing we've missed, that you would like to include?  Click here to access a form which can be filled-out and emailed for submission as an entry for inclusion.
Results: viewing listings 0 - 10
Murray Grey National Show & Sale
21/04/2017

Stud Name: Various
Sale Location: Wodonga Vic
Description: Runs 4 days April 21 to 24 with sale on April 24
Sprys Shorthorn & Angus Sale
21/04/2017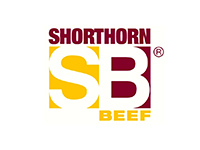 Stud Name: Sprys
Sale Location: Wagga NSW
Maine Anjou National Sale
22/04/2017
Stud Name: Various
Sale Location: Bendigo Vic
Gilmandyke Angus Bull Sale
27/04/2017
Stud Name: Gilmandyke
Sale Location: Orange NSW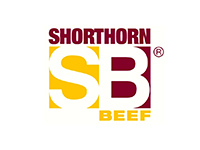 Stud Name: Belmore
Sale Location: Naracoorte SA
Quamby Plains & Chester Sale
01/05/2017
Stud Name: Quamby Plains & Chester
Sale Location: Westwood Tas
Stud Name: Guilford
Sale Location: Ouse Tas
Jaffra Brahman Stud Female Dispersal
02/05/2017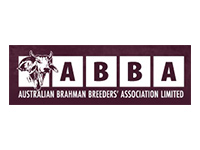 Stud Name: Jaffra
Sale Location: CQLX Gracemere Qld
Description: 190 females, 3 sires, 2 semen packages
Agents: Elders, Landmark
Elite Wagyu Sale
03/05/2017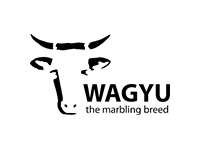 Stud Name: Various
Sale Location: Albury NSW
Description: A live A+ interfaced auction of live cattle, semen and embryos at the Wagyu Conference.
Results: viewing listings 10 -

20
Limousin National Show & Sale
04/05/2017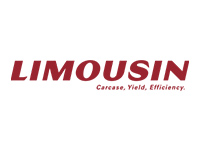 Stud Name: Various
Sale Location: Wodonga Vic
Description: Two day event May 4 & 5
Hazeldean Angus Autumn Bull Sale
04/05/2017
Stud Name: Hazeldean
Sale Location: Cooma NSW
Violet Hills Charolais NSW Sale
04/05/2017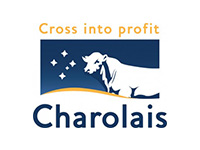 Stud Name: Violet Hills
Sale Location: Rydal NSW
Mordallup Yearling Bull Sale
05/05/2017
Stud Name: Mordallup
Sale Location: Boyanup WA
Woodbourn Murray Grey Sale
08/05/2017

Stud Name: Woodbourn
Sale Location: Cressy Tas
Hereford National Show & Sale (Wodonga)
10/05/2017
Stud Name: Various
Sale Location: Wodonga Vic
Description: Two days May 10 & 11
Glenisa Angus Sale
12/05/2017
Stud Name: Glenisa
Sale Location: Glen Alpin Qld
Agents: George & Fuhrmann, Landmark
Monterey Winter Sale
17/05/2017
Stud Name: Monterey
Sale Location: Brunswick WA
Rosedale Bull Sale
18/05/2017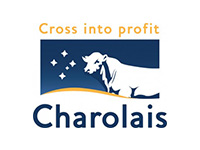 Stud Name: Rosedale
Sale Location: Blayney NSW
Minnamurra Speckle Park Autumn Bull Sale
19/05/2017
Stud Name: Minnamurra
Sale Location: Coolah NSW
Results: viewing listings 20 -

30
Liberty Yearling Bull Sale
22/05/2017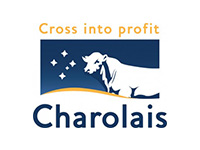 Stud Name: Liberty
Sale Location: Muchea WA
Bongongo Autumn Sale
22/05/2017
Stud Name: Bongongo
Sale Location: Coolac NSW
Wattletop Angus Dispersal Stage 1
25/05/2017
Stud Name: Wattletop
Sale Location: Guyra NSW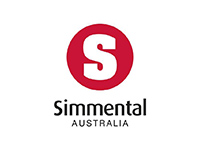 Stud Name: Tennyson
Sale Location: Illabo NSW
Ponderosa Brahman Bull Sale
26/05/2017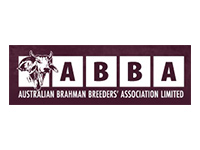 Stud Name: Ponderosa
Sale Location: Katherine NT
Stud Name: Booragul
Sale Location: Piallaway NSW
Stud Name: Outwest
Sale Location: Coonamble NSW
Palgrove Hunter Valley Bull Sale
02/06/2017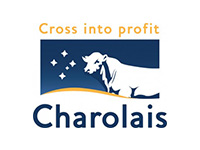 Stud Name: Palgrove
Sale Location: Scone NSW
Gympie Brahman Female Sale
02/06/2017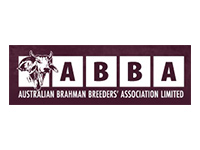 Stud Name: Various
Sale Location: Gympie Qld
Dubbo National Show & Sale
05/06/2017
Stud Name: Various
Sale Location: Dubbo NSW
Description: Two days show June 5 sale June 6
Results: viewing listings 30 -

40
Bald Ridge Wagyu Sale
08/06/2017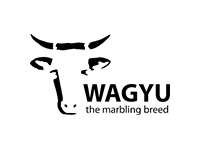 Stud Name: Bald Ridge
Sale Location: Mudgee NSW
Shorthorn National
13/06/2017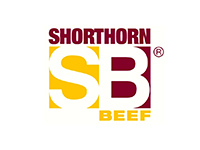 Stud Name: Various
Sale Location: Dubbo NSW
Description: Two day event June 13 & 14
Stud Name: Tandara
Sale Location: Dorrigo NSW
National Simmental & Red Angus Show & Sale
19/06/2017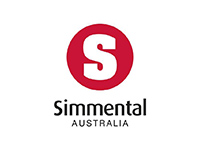 Stud Name: Various
Sale Location: Dubbo NSW
Description: Three day combined Simmental& Red Angus Show & Sale May 19 to 21
Stud Name: Farrer
Sale Location: Tamworth NSW
Summerland Sale
30/06/2017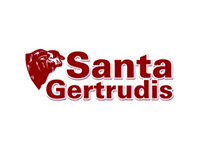 Stud Name: Various
Sale Location: Casino NSW
Charolais National Show & Sale
03/07/2017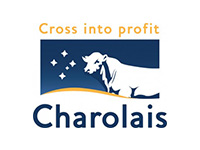 Stud Name: Charolais National
Sale Location: Dubbo NSW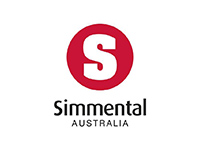 Stud Name: Barana
Sale Location: Coolah NSW
Lucrana Simmental/Simbrah Bull Sale
07/07/2017
Stud Name: Lucrana
Sale Location: Texas Qld
AgGrow Supreme All Breeds Sale
07/07/2017

Stud Name: AgGrow
Sale Location: Emerald Qld
Results: viewing listings 40 -

50
Tenterfield Euro Sale
08/07/2017

Stud Name: Various
Sale Location: Tenterfield NSW
Belmont Reds Production Plus Day
10/07/2017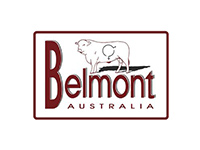 Stud Name: Various
Sale Location: Old Nerimbera, Qld
Description: From 10 am including guest speakers and 30 rising two year old bulls plus PTIC heifers
Sale Location: Timbumburi NSW
Wallawong Murray Grey Sale
13/07/2017

Stud Name: Wallawong
Sale Location: Gunnedah NSW
Stud Name: Rayleigh
Sale Location: Burren Junction NSW
Stud Name: Franco
Sale Location: Casino NSW
Grafton Invitational Sale
15/07/2017
Stud Name: Various
Sale Location: Grafton NSW
Stud Name: Remolea
Sale Location: Clifton Qld
Tookey Creek/Jarrah Park Sale
17/07/2017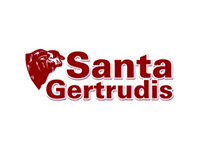 Stud Name: Tookey Creek/Jarrah Park
Sale Location: Bellata NSW
Golden Guitar Bull Sale
18/07/2017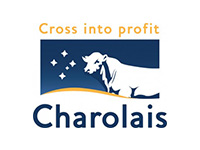 Stud Name: Golden Guitar
Sale Location: Tamworth NSW
Results: viewing listings 50 -

60
Merewah Hereford Bull Sale
18/07/2017
Stud Name: Merewah
Sale Location: Boggabilla NSW
Stud Name: Cascade
Sale Location: Currabubula NSW
Stud Name: Peakes
Sale Location: Barraba NSW
Description: In conjunction with Bowen Herefords
Stud Name: Bowen
Sale Location: Barraba NSW
Description: In conjunction with Peakes Angus
Stud Name: Tycolah
Sale Location: Barraba NSW
Mundoo Angus Sale
21/07/2017
Stud Name: Mundoo
Sale Location: Glencoe NSW
Seaforth Angus & Arjaym Hereford Sales
24/07/2017
Stud Name: Seaforth & Arjaym
Sale Location: Llangothlin NSW
King Creek Sale
25/07/2017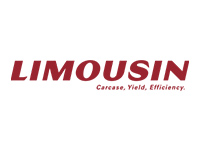 Stud Name: King Creek
Sale Location: Currabubula NSW
Eastern Plains Sale
25/07/2017
Stud Name: Eastern Plains
Sale Location: Guyra NSW
New England Breeders' Sale
26/07/2017
Stud Name: NEAB
Sale Location: Tamworth NSW
Results: viewing listings 60 -

70
Glenwarrah Sale
26/07/2017
Stud Name: Glenwarah
Sale Location: Bundarra NSW
Brooksby Angus Sale
26/07/2017
Stud Name: Brooksby
Sale Location: Bundarra NSW
Stud Name: Texas
Sale Location: Warialda NSW
Stud Name: Lotus
Sale Location: Pinkett NSW
Glen Innes Show & Sale
27/07/2017
Stud Name: Various
Sale Location: Glen Innes NSW
Description: Two days July 27 & 28
Minnie Vale Sale
28/07/2017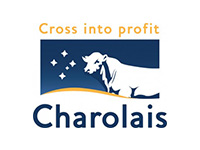 Stud Name: Minnie Vale
Sale Location: Narrabri NSW
Sara Park Sale
28/07/2017
Stud Name: Sara Park
Sale Location: Glen Innes NSW
Longreach Sale
29/07/2017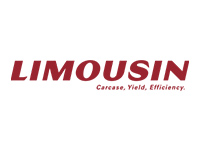 Stud Name: Longreach
Sale Location: Marulan NSW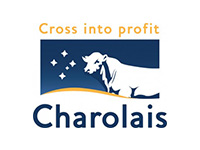 Stud Name: Kandanga
Sale Location: Gympie Qld
Curracabark Sale
29/07/2017
Stud Name: Curracabark
Sale Location: Gloucester NSW
Results: viewing listings 70 -

80
Casino All Breeds Sale
29/07/2017

Stud Name: Various
Sale Location: Casino NSW
Bred Tuff Angus Sale
29/07/2017
Stud Name: Inglebrae & Medlyn
Sale Location: Tenterfield NSW
Glenavon Sales
31/07/2017
Stud Name: Glenavon
Sale Location: Guyra NSW
Dulverton Sale
31/07/2017
Stud Name: Dulverton
Sale Location: Glen Innes NSW
Bald Blair Sale
01/08/2017
Stud Name: Bald Blair
Sale Location: Guyra NSW
Wattletop Angus Bull Sale
02/08/2017
Stud Name: Wattletop
Sale Location: Guyra NSW
Hazeldean Northern Performance Bull Sale
03/08/2017
Stud Name: Hazeldean
Sale Location: Jackson, Qld
Eaglehawk Angus Bull Sale
03/08/2017
Stud Name: Eagelhawk
Sale Location: Glen Innes NSW
Stud Name: Dance
Sale Location: Glen Innes NSW
Clunie Range Sale
04/08/2017
Stud Name: Clunie Range
Sale Location: Coolatai NSW
Results: viewing listings 80 -

90
Moogenilla Sale
04/08/2017
Stud Name: Moogenilla
Sale Location: Condobolin NSW
Lawsons Angus Roma Bull Sale
04/08/2017
Stud Name: Lawsons
Sale Location: Roma Qld
Swanbrook Angus Sale
05/08/2017
Stud Name: Swanbrook
Sale Location: Inverell NSW
The Pines Sale
05/08/2017
Stud Name: The Pines
Sale Location: Moss Vale NSW
Sugarloaf Sale
05/08/2017
Stud Name: Sugarloaf
Sale Location: Dungog NSW
Grafton Brangus Sale
05/08/2017
Stud Name: Various
Sale Location: Grafton NSW
Stud Name: Te-Angie
Sale Location: Armidale NSW
Palgrove Bull Sale
08/08/2017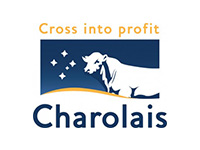 Stud Name: Palgrove
Sale Location: Dalveen Qld
Description: Charolais & Ultrablacks
Te Mania Northern Bull Sale
08/08/2017
Stud Name: Te Mania
Sale Location: Walgett NSW
Wombramurra Sale
09/08/2017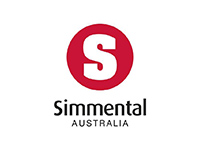 Stud Name: Wombramurra
Sale Location: Nundle NSW
Results: viewing listings 90 -

100
Courallie J Sale
09/08/2017
Stud Name: Courallie J
Sale Location: Narrabri NSW
Stud Name: Pentire
Sale Location: Singleton NSW
Highland Court Angus Bull Sale
15/08/2017
Stud Name: Highland Court
Sale Location: Glen Innes NSW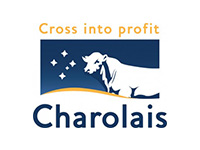 Stud Name: Airlie
Sale Location: Cowro NSW
DSK Angus & Charolais Sale
17/08/2017
Stud Name: DSK
Sale Location: Gunnedah NSW
Coffin Creek Sale
17/08/2017
Stud Name: Coffin Creek
Sale Location: Mudgee NSW
Trio Angus Bull Sale
17/08/2017
Stud Name: Trio
Sale Location: Cassilis NSW
Coolabunia Classic Sale
18/08/2017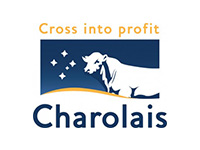 Stud Name: Coolibunia
Sale Location: Coolabunia Qld
Wakefield Angus & Charolais Sale
18/08/2017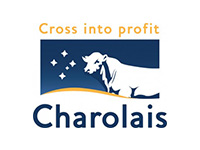 Stud Name: Wakefield
Sale Location: Armidale NSW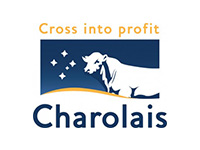 Stud Name: Advance
Sale Location: Roma Qld
Results: viewing listings 100 -

110
Booroomooka Sale
18/08/2017
Stud Name: Booroomooka
Sale Location: Bingara NSW
Stud Name: KO
Sale Location: Kangaloon NSW
Border Country Sale
18/08/2017
Stud Name: Various
Sale Location: Texas Qld
Fitzroy Crossing Sale
18/08/2017

Stud Name: Various
Sale Location: Fitzroy Crossing
Description: Multi breeds
Lilydale Invitational Sale
19/08/2017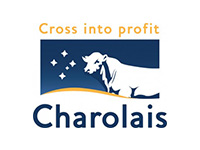 Stud Name: Lilydale
Sale Location: Toogoolawah Qld
Stud Name: Bannaby
Sale Location: Taralga NSW
Stud Name: Knowla
Sale Location: Gloucester NSW
Wirruna Spring Sale
23/08/2017
Stud Name: Wirruna
Sale Location: Holbrook NSW
The Rock Angus Bull Sale
23/08/2017
Stud Name: The Rock
Sale Location: The Rock NSW
Watasanta Sale
23/08/2017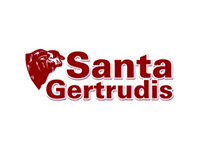 Stud Name: Watasanta
Sale Location: Tamworth NSW
Results: viewing listings 110 -

120
Burenda Roma Angus Bull Sale
23/08/2017
Stud Name: Burenda
Sale Location: Roma Qld
Description: 120 lots
Riverslea Sale
24/08/2017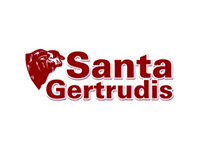 Stud Name: Riverslea
Sale Location: Inverell NSW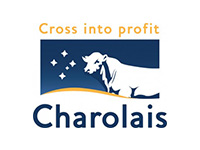 Stud Name: ANC
Sale Location: Gulugaba Qld
Glen Fosslyn Sale
25/08/2017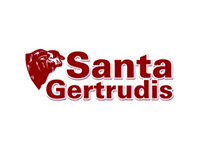 Stud Name: Glen Fosslyn
Sale Location: Roma Qld
Ironbark Hereford Bull Sale
25/08/2017
Stud Name: Ironbark
Sale Location: Barraba NSW
Valorbrook Angus Sale
25/08/2017
Stud Name: Valorbrook
Sale Location: Dalby Qld
Kilburnie Angus Bull Sale
25/08/2017
Stud Name: Kilburnie
Sale Location: Walcha NSW
Performance Plus Sale
26/08/2017
Stud Name: Various
Sale Location: Eskdale Qld
Clay Gully Invitation Sale
28/08/2017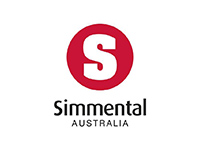 Stud Name: Clay Gully
Sale Location: Rockhampton Qld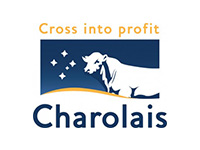 Stud Name: Estrow
Sale Location: Baradine NSW
Results: viewing listings 120 -

130
Moongana Invitation Sale
28/08/2017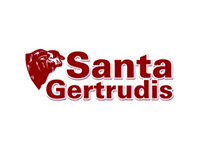 Stud Name: Moongana
Sale Location: Springsure Qld
Cardona/Canowindra Sale
29/08/2017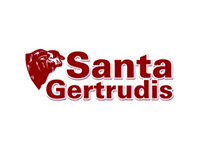 Stud Name: Cardona/Canowindra
Sale Location: Emerald Qld
Yamburgan Manchee Sale
30/08/2017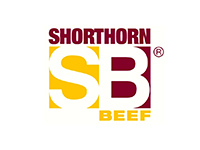 Stud Name: Yamburgan Manchee
Sale Location: Narrabri NSW
Rockhampton Sale
30/08/2017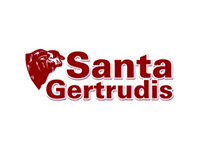 Stud Name: Various
Sale Location: CQLX Gracemere Qld
Milwillah Angus Bull Sale
30/08/2017
Stud Name: Milwillah
Sale Location: Young NSW
Rennylea Spring Sale
31/08/2017
Stud Name: Renylea
Sale Location: Culcairn NSW
Stud Name: Naomi
Sale Location: Gunnedah NSW
Big S Spring Classic
31/08/2017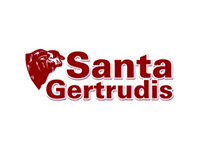 Stud Name: Big S
Sale Location: Toowoomba Qld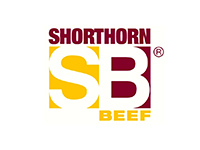 Stud Name: Futurity
Sale Location: Barradine NSW
Big S Spring Classic
31/08/2017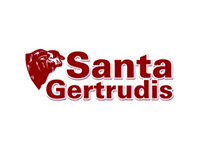 Stud Name: Big S
Sale Location: Toowoomba Qld
Results: viewing listings 130 -

140
KM Cattle Co Sale
31/08/2017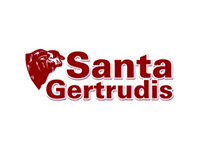 Stud Name: KM
Sale Location: Biloela Qld
Roma Brangus Sale
01/09/2017
Stud Name: Various
Sale Location: Roma Qld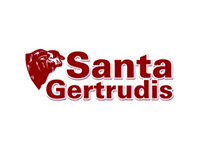 Stud Name: Cree
Sale Location: Thangool Qld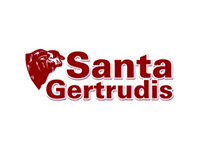 Stud Name: Yugilbar
Sale Location: Baryulgil NSW
Brooklana Angus Bull Sale
01/09/2017
Stud Name: Brooklana
Sale Location: Brooklana NSW
Stud Name: Myanga
Sale Location: Tarlo NSW
Bizzy Invitational Sale
02/09/2017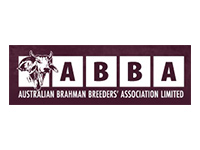 Stud Name: Bizzy
Sale Location: Grafton NSW
Description: Brahman, Brangus & Charbray
Stud Name: Bunya
Sale Location: Coolabunia Qld
Stud Name: Rosskin
Sale Location: Dalgety NSW
Balonne All Breeds Bull Sale
04/09/2017

Stud Name: Various
Sale Location: Nindigully Qld
Results: viewing listings 140 -

150
Dunbeacon Formula 1 Sale
04/09/2017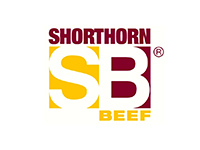 Stud Name: Dunbeacon
Sale Location: Upper Horton NSW
Stud Name: Various
Sale Location: Rockhampton Qld
Gates Angus Bull Sale
04/09/2017
Stud Name: Gates
Sale Location: Uralla NSW
Eidsvold Bull Sale
05/09/2017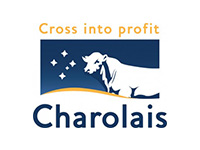 Stud Name: Eidsvold
Sale Location: Eidsvold Qld
Central Reds Sale
05/09/2017
Stud Name: Various
Sale Location: Emerald Qld
Lambert Hereford & Charbray Bull Sale
05/09/2017
Stud Name: Lambert
Sale Location: Blackall Qld
Hazeldean Southern Spring Bull Sale
05/09/2017
Stud Name: Hazeldean
Sale Location: Cooma NSW
Kenny's Creek Spring Sale
06/09/2017
Stud Name: Kenny's Creek
Sale Location: Boorowa NSW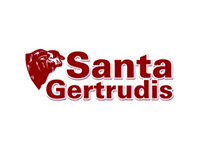 Stud Name: Benelkay
Sale Location: Mullaley NSW
Stud Name: Piggotts
Sale Location: Springsure Qld
Results: viewing listings 150 -

160
Ayr Park Murray Grey Sale
07/09/2017

Stud Name: Ayr Park
Sale Location: Woodstock NSW
Millah Murrah Angus Sale
07/09/2017
Stud Name: Millah Murrah
Sale Location: Bathurst NSW
Stud Name: Kanimbla
Sale Location: Holbrook NSW
Stud Name: Elite
Sale Location: Gundy NSW
Weiland Angus Spring Sale
08/09/2017
Stud Name: Reiland
Sale Location: Tumut NSW
Stud Name: Karoo
Sale Location: Meadow Flat NSW
Stud Name: Valera
Sale Location: Augathella Qld
Roma Simmental Bull Sale
08/09/2017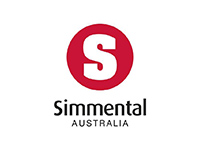 Stud Name: Various
Sale Location: Roma Qld
Stud Name: Talooby
Sale Location: Rylstone NSW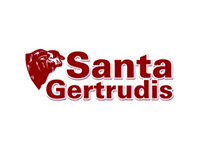 Stud Name: Dunlop
Sale Location: Proston Qld
Results: viewing listings 160 -

170
Te Mania Spring Sale
11/09/2017
Stud Name: Te Mania
Sale Location: Mortlake Vic
Wararba Park Sale
11/09/2017
Stud Name: Wararba Park
Sale Location: Meandarra Qld
Central Queensland Angus & Brangus Sale
11/09/2017
Stud Name: Various
Sale Location: CQLX Gracemere
National Braford Bull Sale
11/09/2017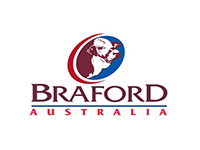 Stud Name: Various
Sale Location: Gracemere CQLX
Weeran Spring Sale
12/09/2017
Stud Name: Weeran
Sale Location: Byaduk Vic
Devon Court Sale
12/09/2017
Stud Name: Devon Court
Sale Location: Drillham Qld
Wallan Creek Sale
12/09/2017
Stud Name: Wallan Creek
Sale Location: Drillham Qld
Narromine Invitation Sale
12/09/2017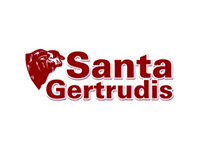 Stud Name: Narromine
Sale Location: Mirri Mirri Qld
Droughmaster National Sale
12/09/2017
Stud Name: Various
Sale Location: CQLX Gracemere Qld
Description: Two day event September 12 & 13
Landfall Spring Sale
13/09/2017
Stud Name: Landfall
Sale Location: Launceston Tas
Results: viewing listings 170 -

180
Heartland Sale
13/09/2017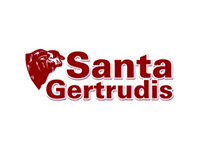 Stud Name: Heartland
Sale Location: Roma Qld
Talbalba Hereford Bull Sale
13/09/2017
Stud Name: Talbalba
Sale Location: Millmerran Qld
Glengowan Sale
14/09/2017
Stud Name: Glengowan
Sale Location: Newbridge NSW
Barwidgee Spring Sale
14/09/2017
Stud Name: Barwidgee
Sale Location: Caramut Vic
Yarrawonga/Waco Sale
14/09/2017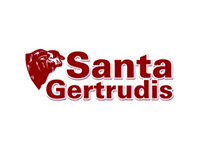 Stud Name: Yarrawonga/Waco
Sale Location: Wallumbilla Qld
The Grove Shorthorn Bull Sale
14/09/2017

Stud Name: The Grove
Sale Location: Condamine Qld
Ben Nevis Angus Bull Sale
14/09/2017
Stud Name: Ben Nevis
Sale Location: Walcha NSW
Glenmorgan Angus Bull Sale
14/09/2017
Stud Name: Glenmorgan
Sale Location: Llangothlin NSW
Stoney Point Angus Victorian Spring Bull Sale
14/09/2017
Stud Name: The Glen
Sale Location: Walwa Vic
Results: viewing listings 180 -

190
Diamond H Sale
15/09/2017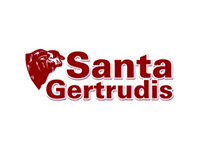 Stud Name: Diamond H
Sale Location: Wandoan Qld
Western Downs Sale
16/09/2017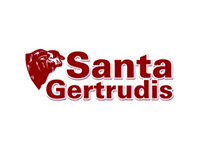 Stud Name: Various
Sale Location: Dalby Qld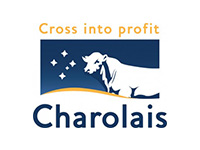 Stud Name: Ayr
Sale Location: Moura Qld
Brisbane Valley Sale
20/09/2017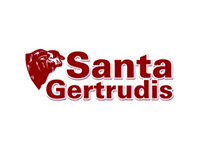 Stud Name: Various
Sale Location: Toogoolawah Qld
Stud Name: Clonara
Sale Location: Glenmorgan Qld
National Charbray Bull Sale
20/09/2017
Stud Name: Various
Sale Location: Gracemere CQLX, Qld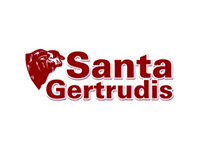 Stud Name: Gyranda
Sale Location: Theodore Qld
Clermont Beef Bull Sale
22/09/2017

Stud Name: Various
Sale Location: Clermont Qld
Palgrove Beef Leaders Bull Sale
22/09/2017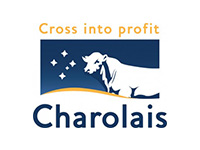 Stud Name: Palgrove
Sale Location: Cloncurry Qld
Description: Charolais & Ultrablacks
Greenup Eidsvold Station Sale
22/09/2017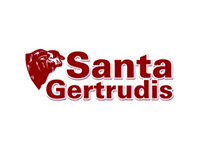 Stud Name: Greenup Eidsvold Station
Sale Location: Eidsvold Qld
Results: viewing listings 190 -

200
Glenlands Sale
22/09/2017
Stud Name: Glenlands
Sale Location: Bouldercombe Qld
Lawsons Angus Vic Spring A+ Online Sale
22/09/2017
Stud Name: Lawsons
Sale Location: Online AuctionsPlus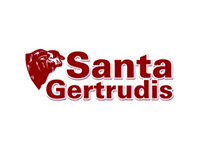 Stud Name: Cooinda
Sale Location: Proston Qld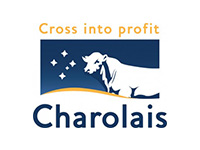 Stud Name: Moongool
Sale Location: Yuleba Qld
Dangarfield Sale
25/09/2017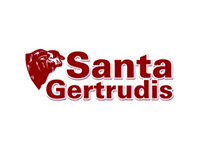 Stud Name: Dangarfield
Sale Location: Taroom Qld
Meldon Park Simmental Bull Sale
25/09/2017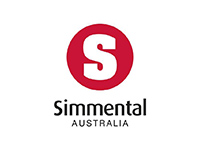 Stud Name: Meldon Park
Sale Location: Moura Qld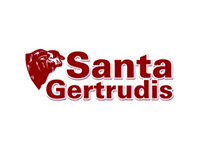 Stud Name: Rosevale
Sale Location: Jandowae Qld
Bongongo Spring Sale
27/09/2017
Stud Name: Bongongo
Sale Location: Coolac NSW
Stud Name: Triple B
Sale Location: Dingo Qld
Santa Central Sale
27/09/2017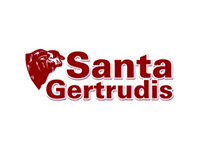 Stud Name: Various
Sale Location: Headingly Qld
Results: viewing listings 200 -

210
Moss Vale Hereford Bull Sale
27/09/2017
Stud Name: Moss Vale
Sale Location: Wandoan Qld
Ascot Spring Bull Sale
29/09/2017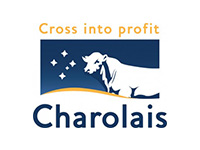 Stud Name: Ascot
Sale Location: Warwick Qld
Ascot Angus & Charolais Spring Sale
29/09/2017
Stud Name: Ascot
Sale Location: Warwick Qld
Minnamurra Speckle Park Spring Bull Sale
29/09/2017
Stud Name: Minnamurra
Sale Location: Coolah NSW
Graneta Angus & Limousin Bull Sale
29/09/2017
Stud Name: Graneta
Sale Location: Bell Qld
Kingaroy All Breeds Bull Sale
30/09/2017

Stud Name: Various
Sale Location: Coolabunia Qld
Rockhampton Brahman Week
02/10/2017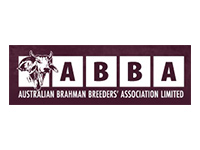 Stud Name: Various
Sale Location: CQLX Gracemere Qld
Description: Three day event October 2 to 4
Burenda Clermont Angus & Brangus Sale
05/10/2017
Stud Name: Burenda
Sale Location: Clermont Qld
Description: 45 Angus & 25 Burenda Blacks
Rockingham Sale
05/10/2017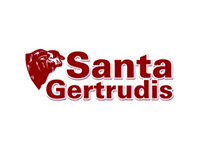 Stud Name: Rockingham
Sale Location: Condobolin NSW
Diamantina Sale
06/10/2017
Stud Name: Various
Sale Location: Winton Qld
Results: viewing listings 210 -

220
Brangus National Bull & Female Sale
09/10/2017
Stud Name: Various
Sale Location: CQLX Gracemere Qld
Description: Two day event October 9 & 10
Stud Name: Various
Sale Location: Blackall Qld
Stud Name: Various
Sale Location: Capella Qld
Swan Hill Sale
16/10/2017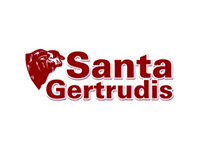 Stud Name: Swan Hill
Sale Location: Blackall Qld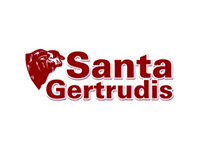 Stud Name: Various
Sale Location: Blackall Qld
Strathmore Sale
17/10/2017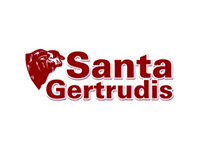 Stud Name: Strathmore
Sale Location: Blackall Qld
Roma Tropical Breeds Sale
20/10/2017

Stud Name: Various
Sale Location: Roma Qld
PBF Spring Invitation Sale
28/10/2017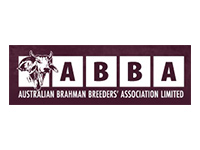 Stud Name: PBF
Sale Location: Sarina Qld
Lancefield Invitational Sale
30/10/2017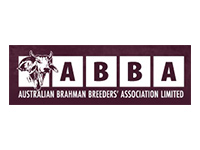 Stud Name: Lancefield
Sale Location: CQLX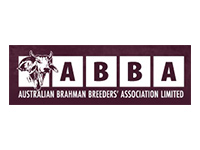 Stud Name: NCC
Sale Location: Duaringa Qld
Results: viewing listings 220 -

230
Millah Murrah Angus Female Sale
02/11/2017
Stud Name: Millah Murrah
Sale Location: Bathurst NSW
Gold City Sale
03/11/2017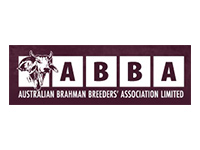 Stud Name: Various
Sale Location: Charters Towers Qld
Beef Country Sale
10/11/2017
Stud Name: Various
Sale Location: Nebo Qld
Tropical Northern Sale
10/11/2017

Stud Name: Various
Sale Location: Mareeba Qld
MAGS Genetics Sale
10/11/2017
Stud Name: MAGS
Sale Location: Charters Towers Qld
Willangi Invitational Sale
23/11/2017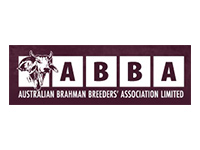 Stud Name: Willangi
Sale Location: Charters Towers Qld
Description: Two day event November 23 & 24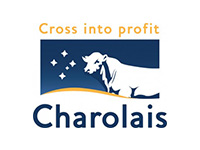 Stud Name: Bardoo
Sale Location: Elgin WA
Cream of the Crop Sale
25/11/2017
Stud Name: Various
Sale Location: Kingaroy Qld
Cream of the Crop Droughtmaster Female Sale
25/11/2017
Stud Name: Various
Sale Location: Coolabunia Qld
Clermont Bull Sale
28/11/2017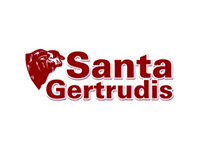 Stud Name: Various
Sale Location: Clermont Qld
Results: viewing listings 230 -

240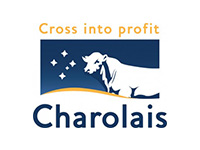 Stud Name: Kandanga
Sale Location: Nebo Qld
Wattletop Angus Dispersal Stage 2
15/03/2018
Stud Name: Wattletop
Sale Location: Guyra NSW