Roger Halliwell
Business Development Manager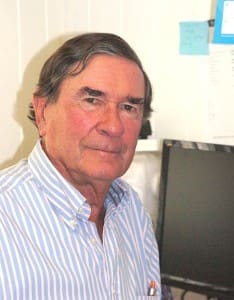 Roger Halliwell has spent a lifetime in the Australian cattle industry, including 36 years with Stanbroke Pastoral Company – at that point the world's largest beef producer – in a number of senior management roles.
His Stanbroke career started in 1968 when he was seconded by the AMP Society to assist Jim (later Sir James) Balderstone in the formative years of the company, joining the staff full-time in 1969.
Roger spent two years working on company properties to gain practical northern experience, prior to returning to head office to take up the position of Assistant to the Managing Director. In 1980 he moved to Brisbane when Stanbroke relocated its head office, holding a number of management positions including responsibility for various aspects of livestock marketing. He was formally appointed Livestock Marketing Manager in 1993 with responsibility for all aspects of marketing company cattle along with the development of new market opportunities – a position he held for the next 12 years.
At the company's peak, Roger was responsible for the sale of 150,000 head of cattle per year. In a profile in Rural Press publications written at the time of his retirement from Stanbroke in 2005, it was argued that he had been responsible for marketing more cattle than any other individual in Australia's history.
Since leaving Stanbroke Roger has worked in a consultancy capacity on a number of large scale cattle marketing projects for Georgina Pastoral Company and others.